It was one of the longest winter hikes I've ever done in the Karkonosze Mountains. We walked with my brother about 33 km, from 7 am to 7:30 pm.
It was totally spontaneous.
The plan was to shot a sunrise, sunset and a night sky. Everything in between wasn't planned. The weather forecast said something completely different to what actually happened. It supposed to be so-so in the morning, maybe partly cloudy during the day and pretty cloudless in the evening – it was opposite! 🙂
In the late afternoon clouds started to get thicker and it started to snow. So after a very average sunset we hiked ~14km with our headlights on in a small snowstorm.
Of course it was absolutely worth it!
Here is the map of our hike, but there are no winter trails marked on it. The actual route was a little bit different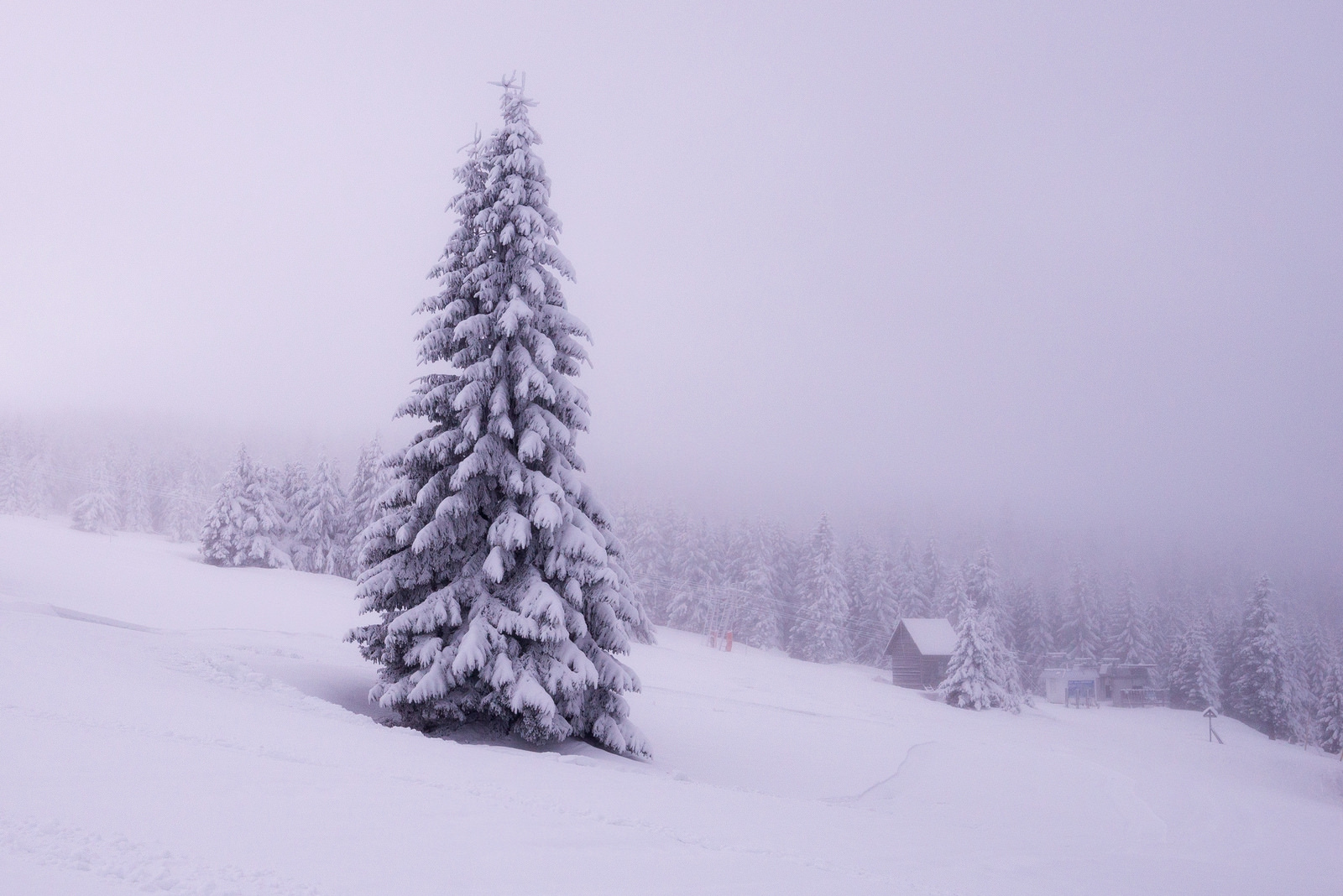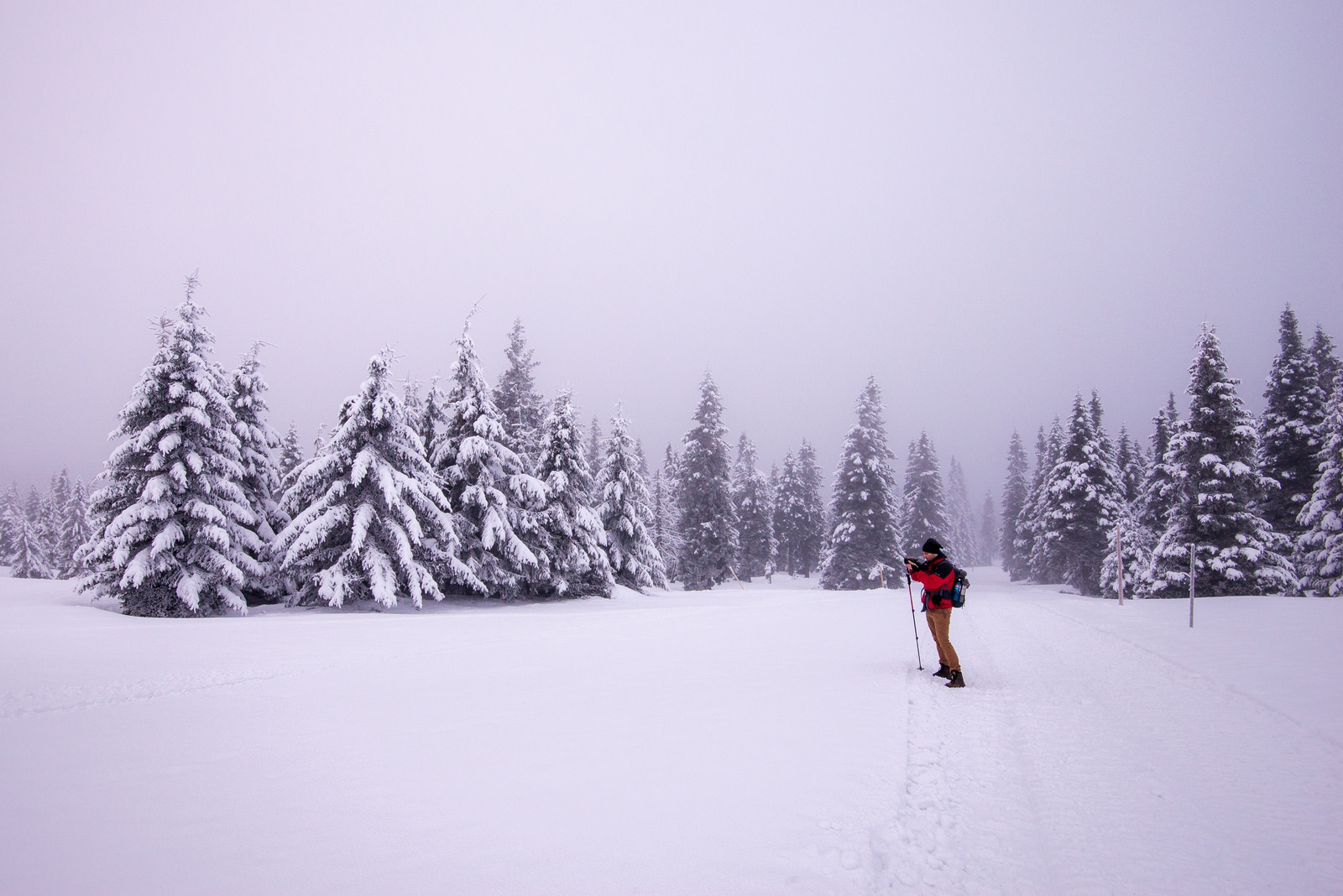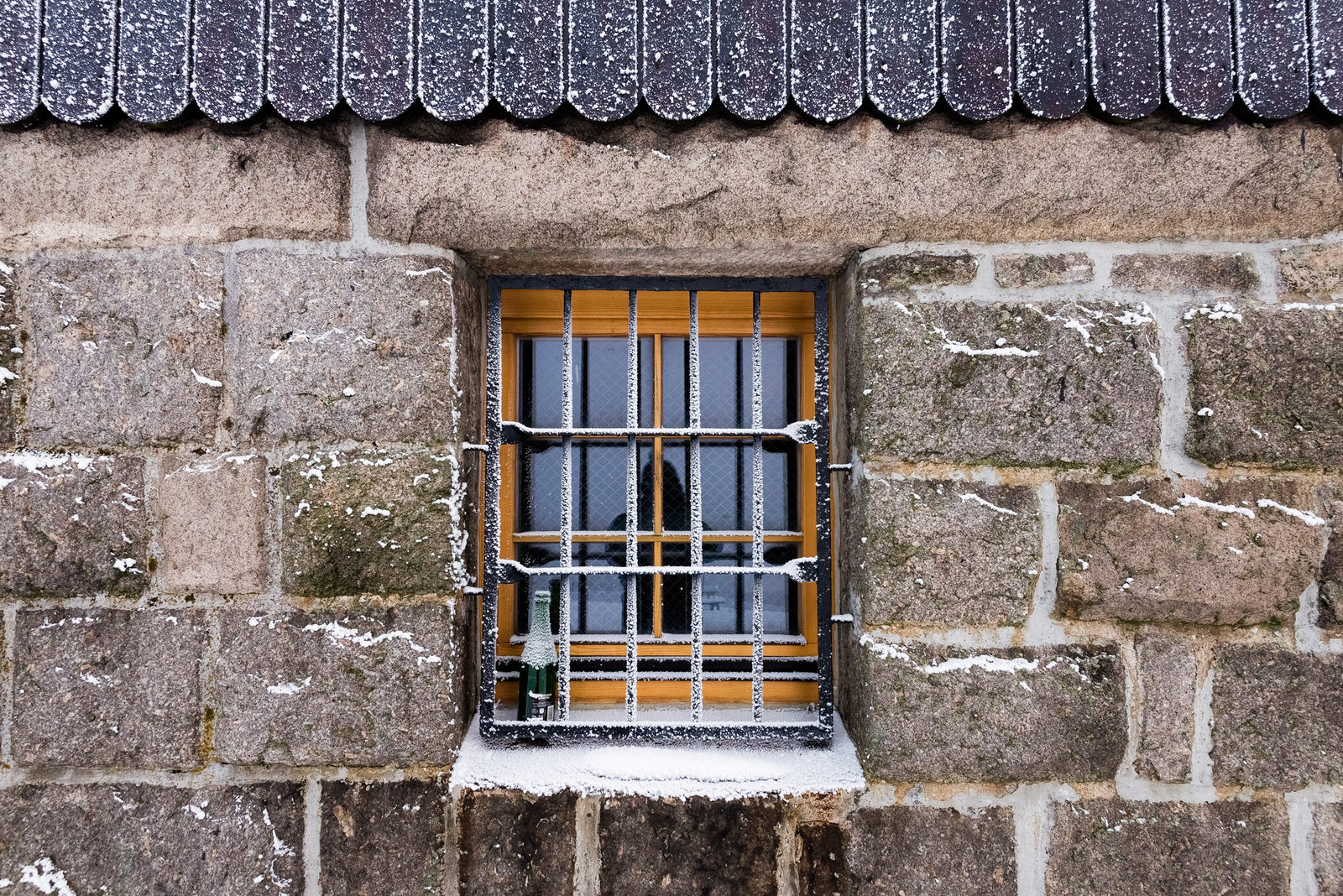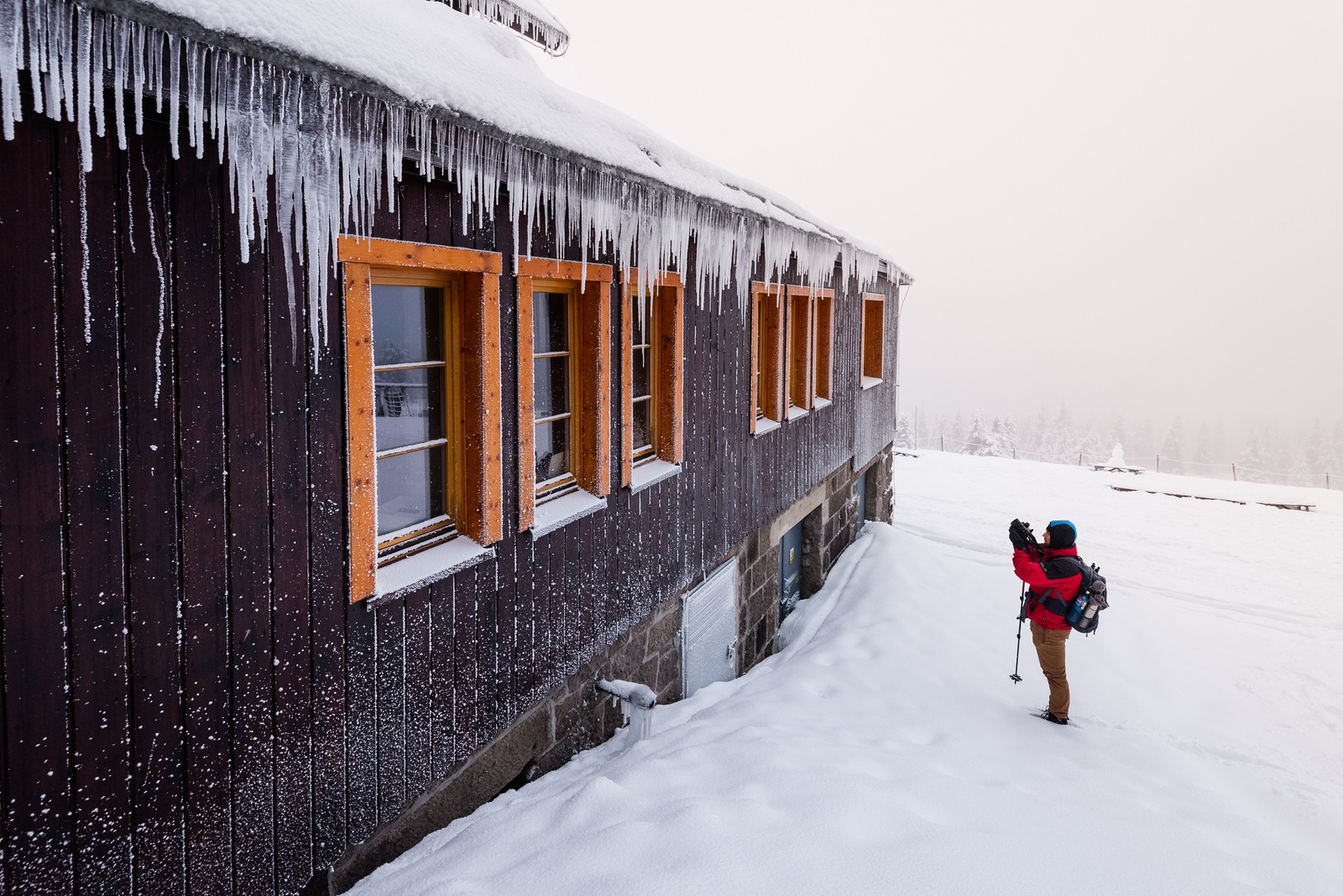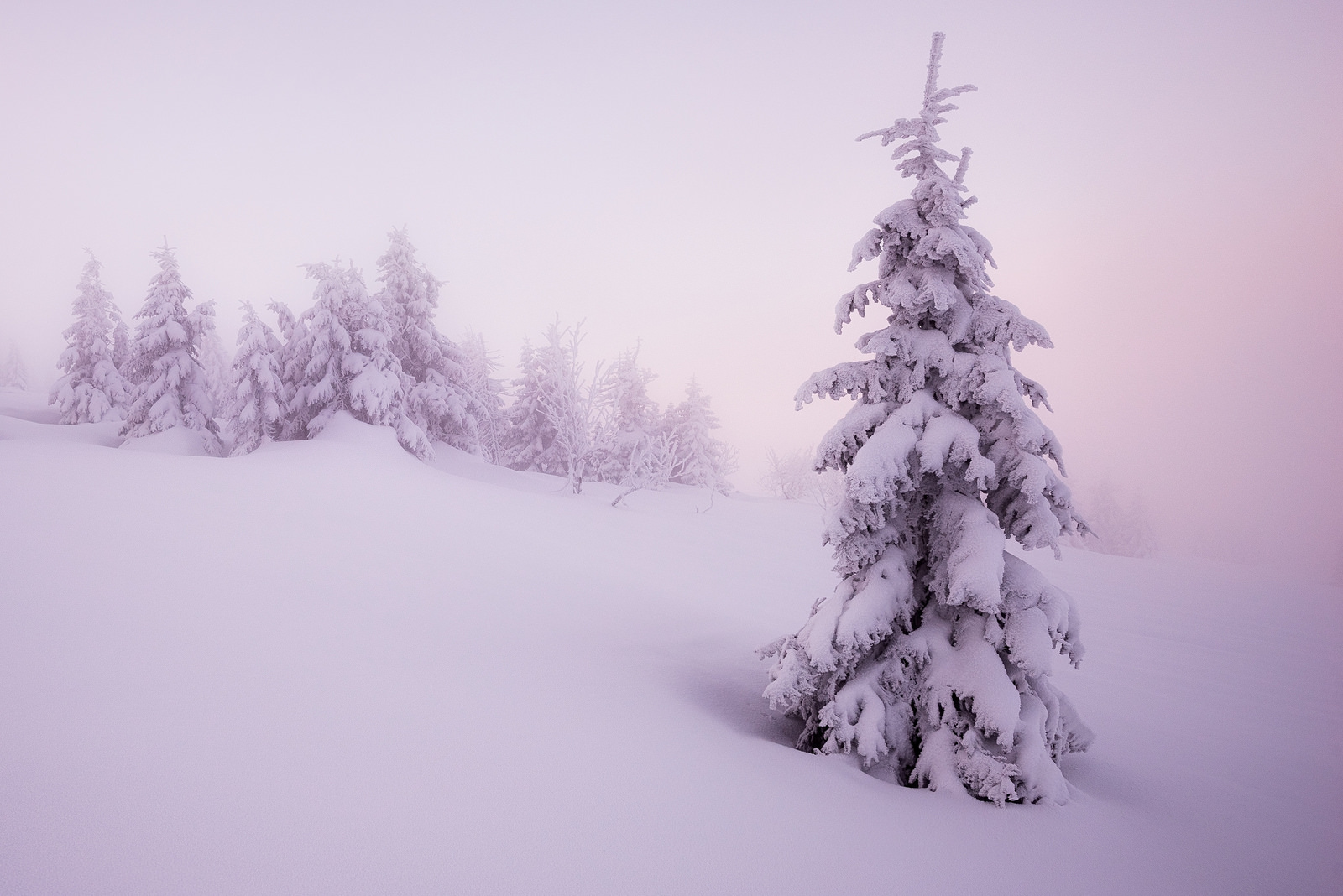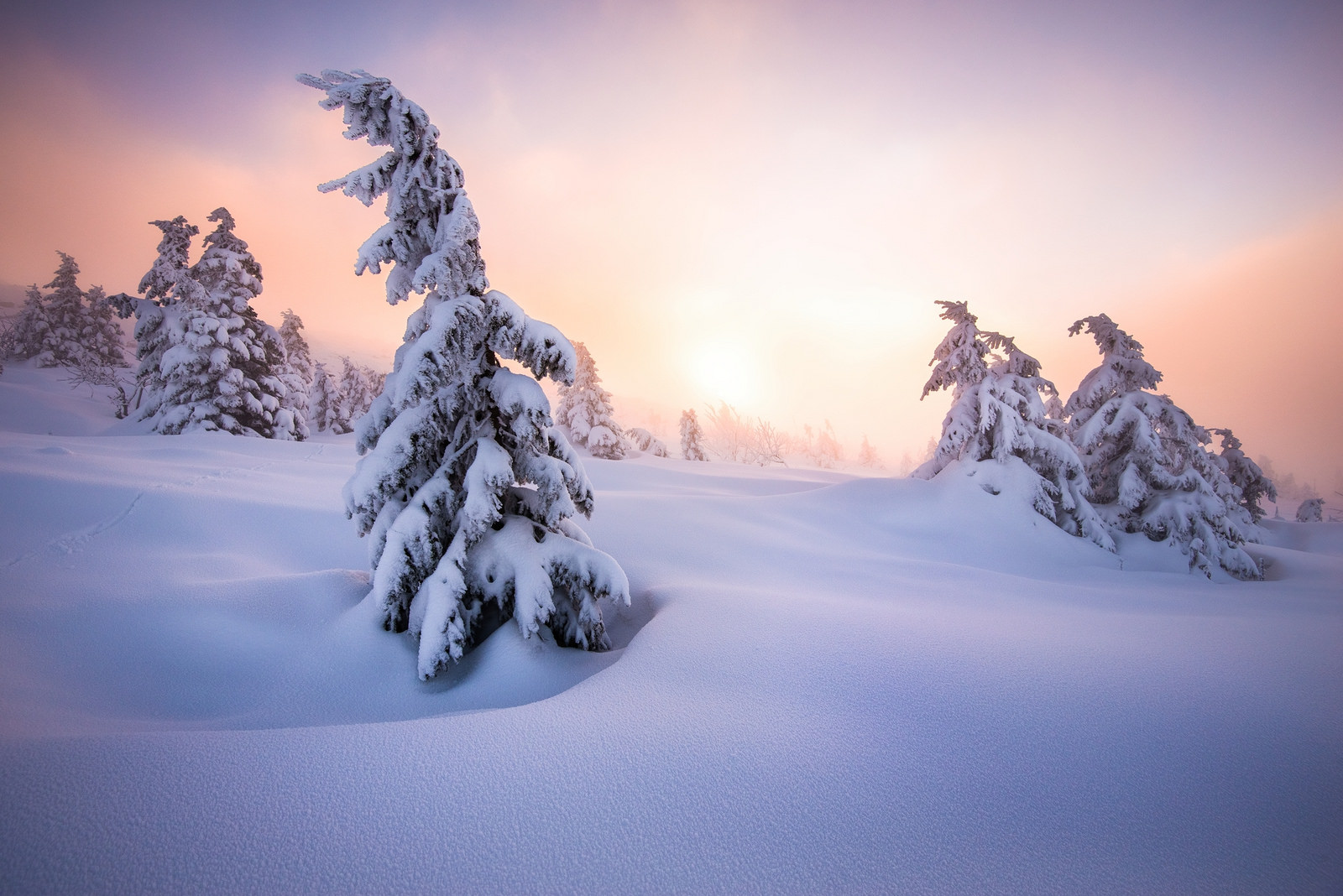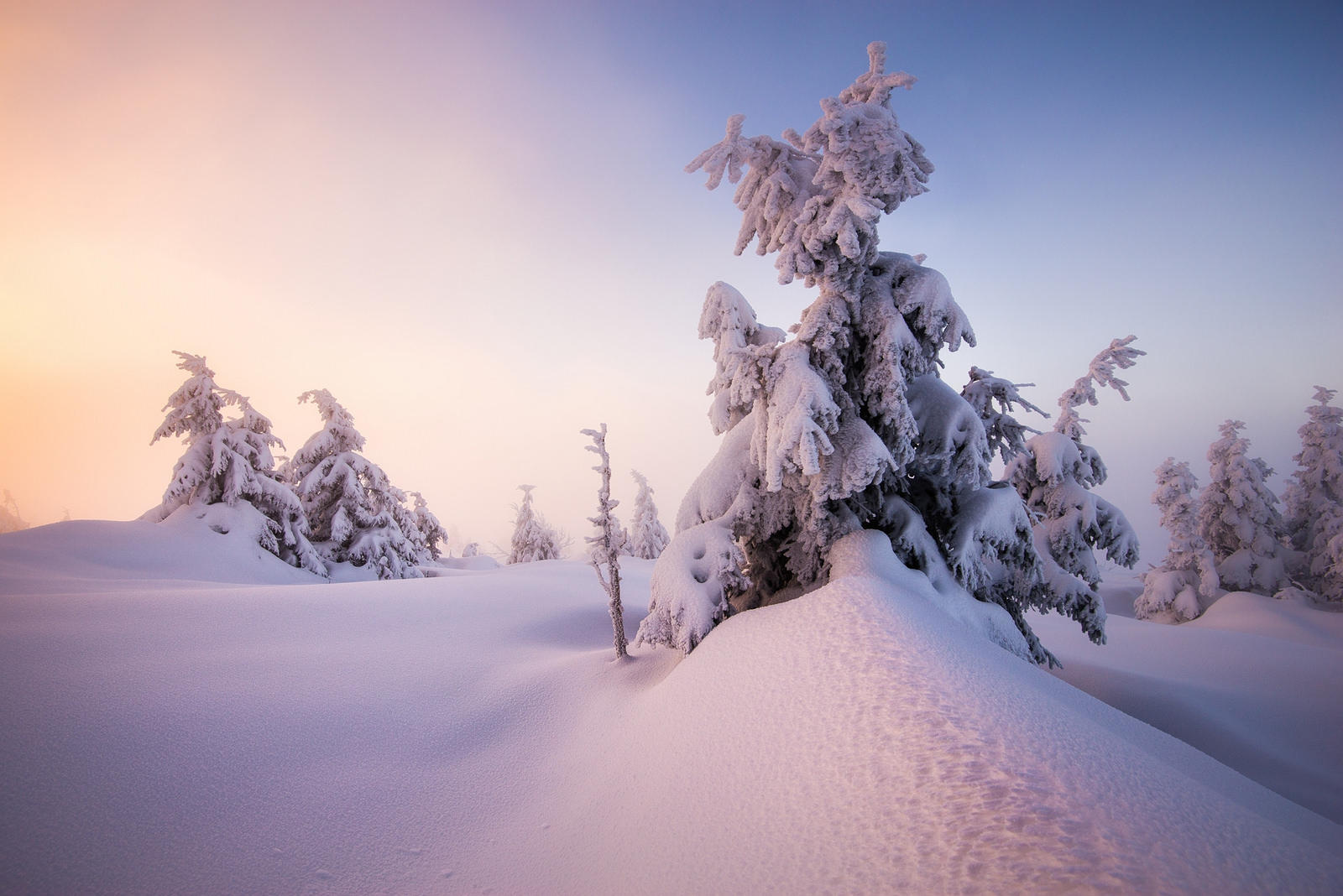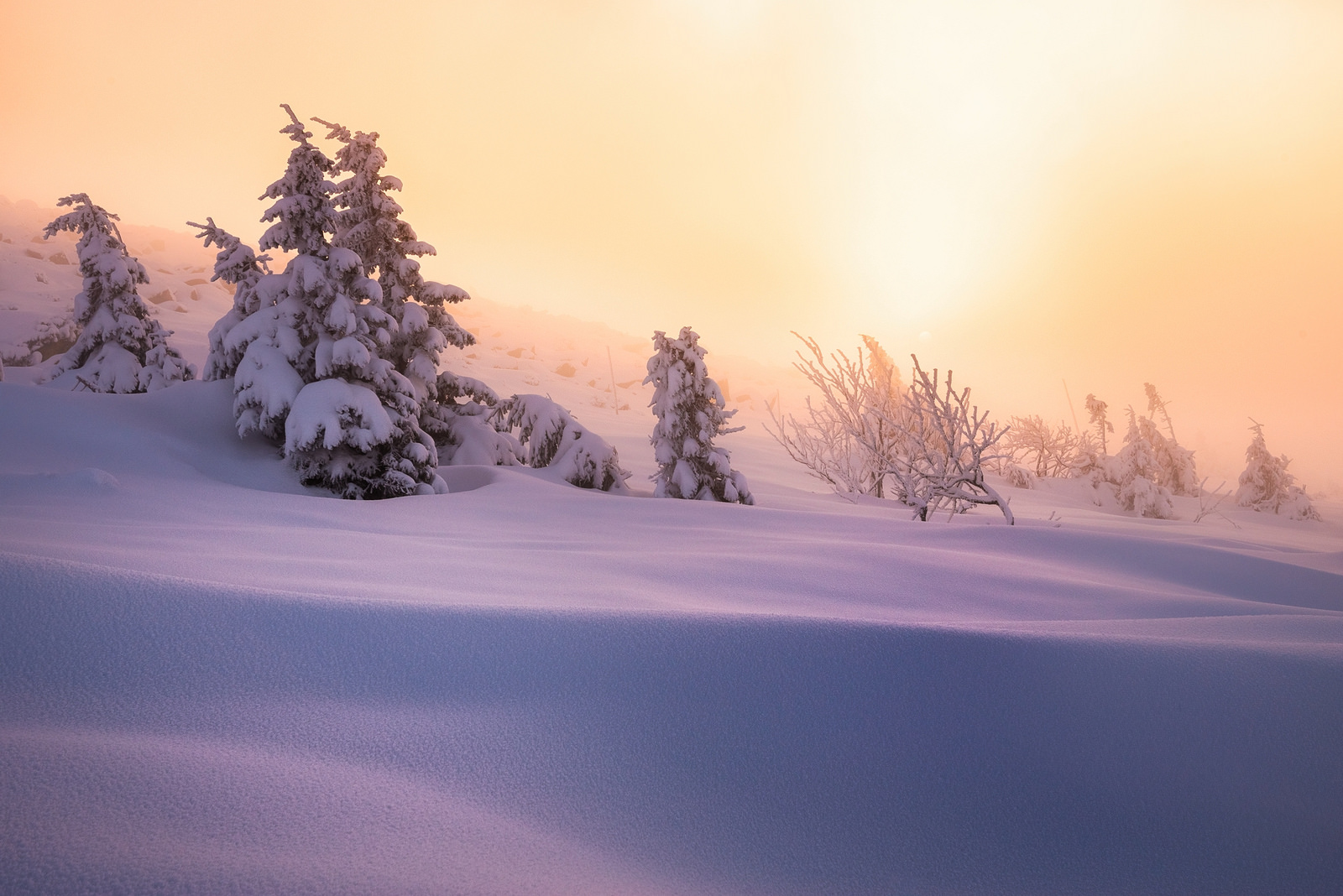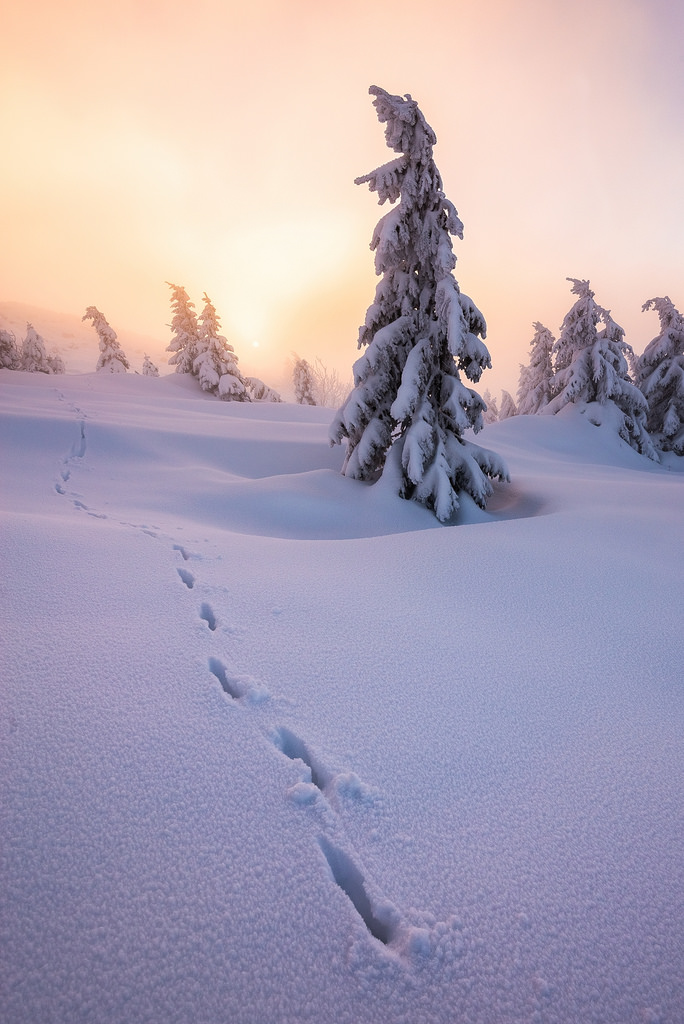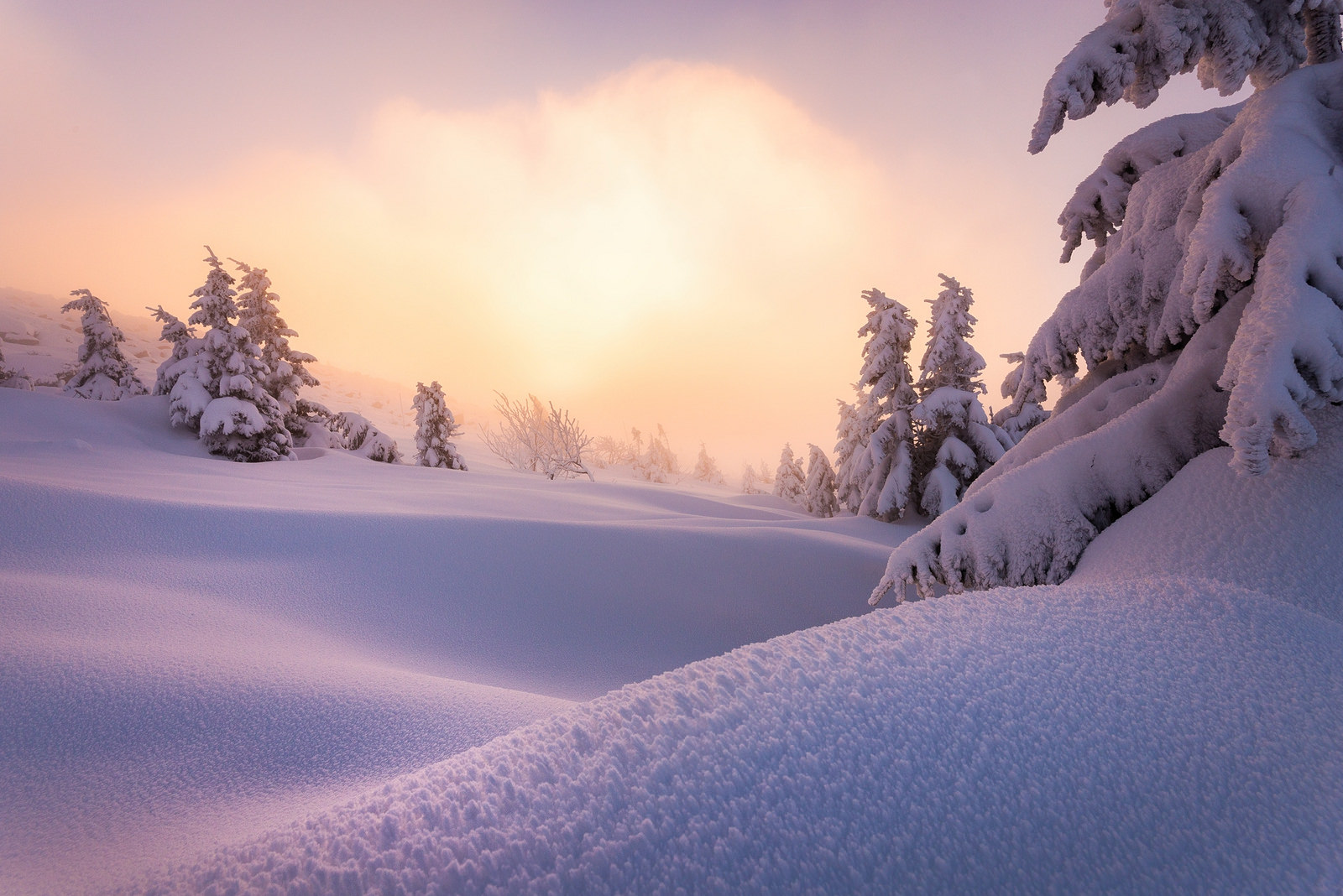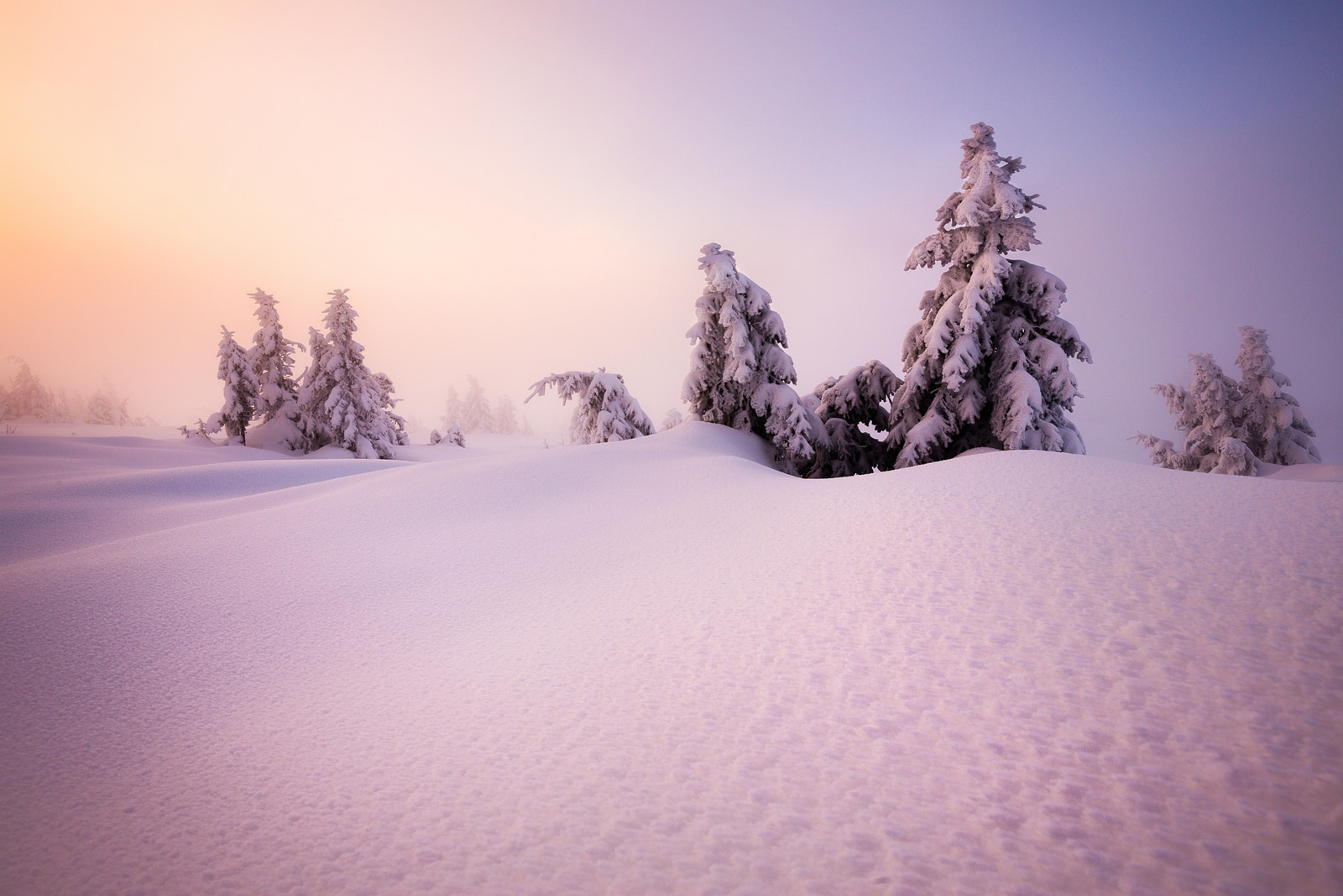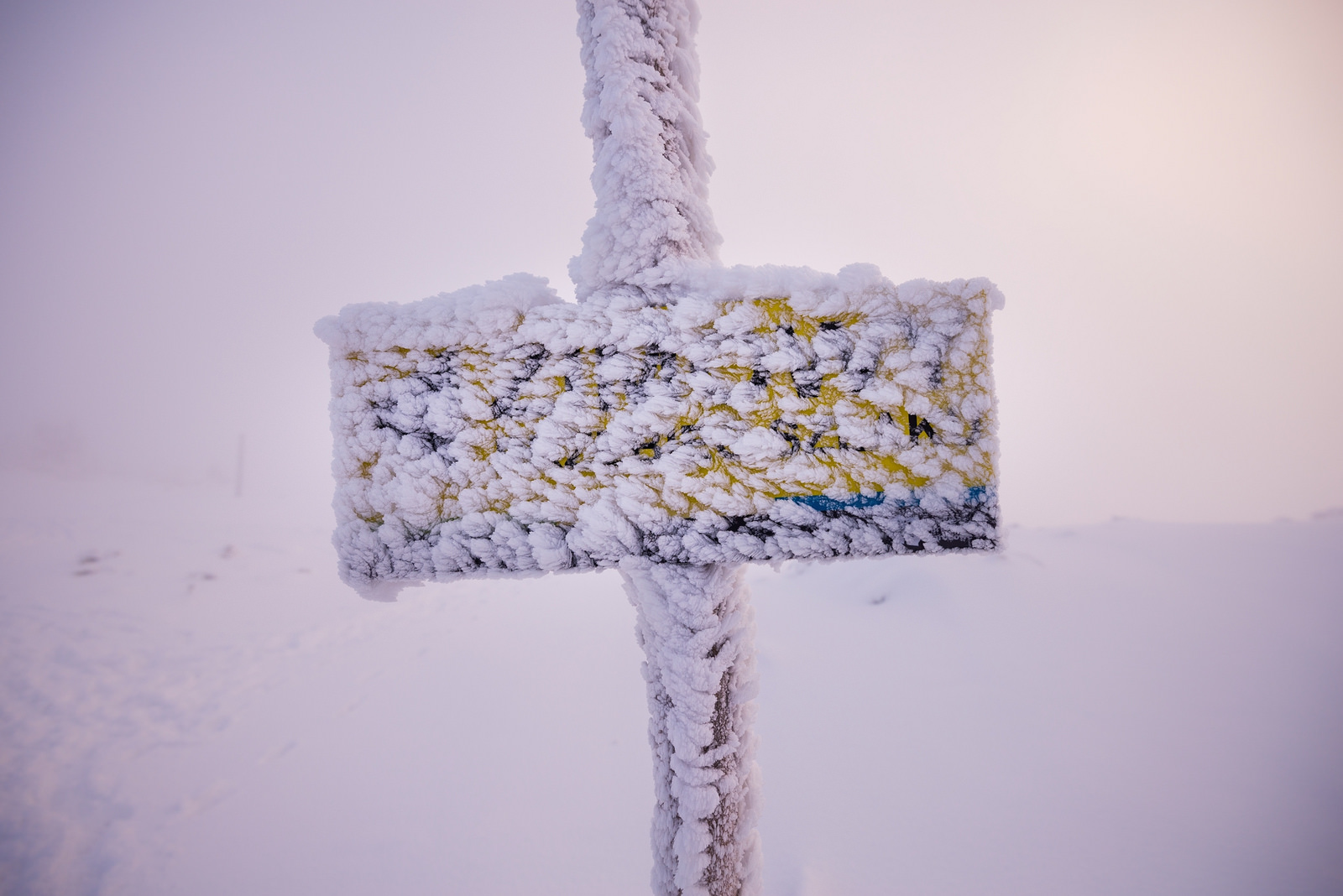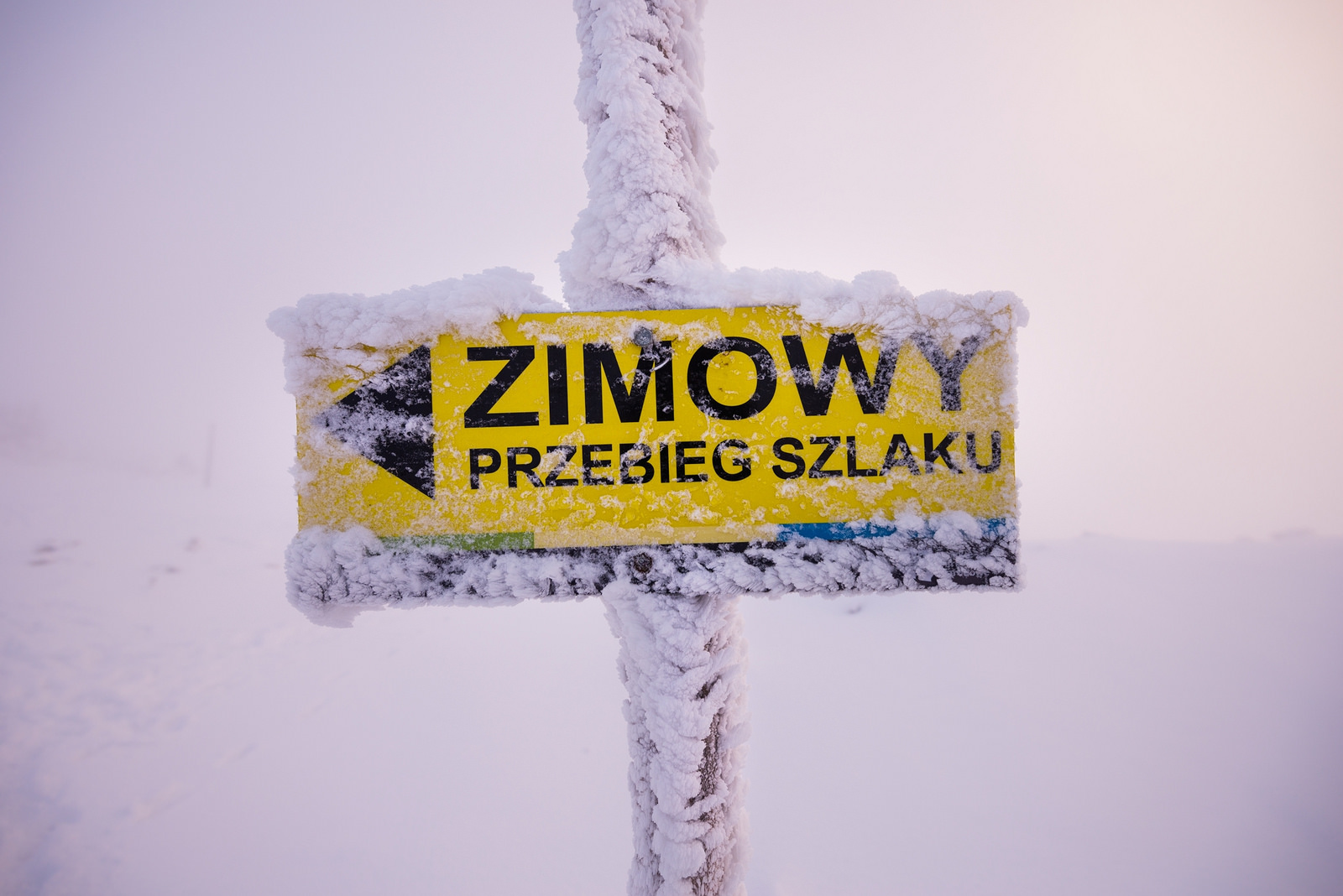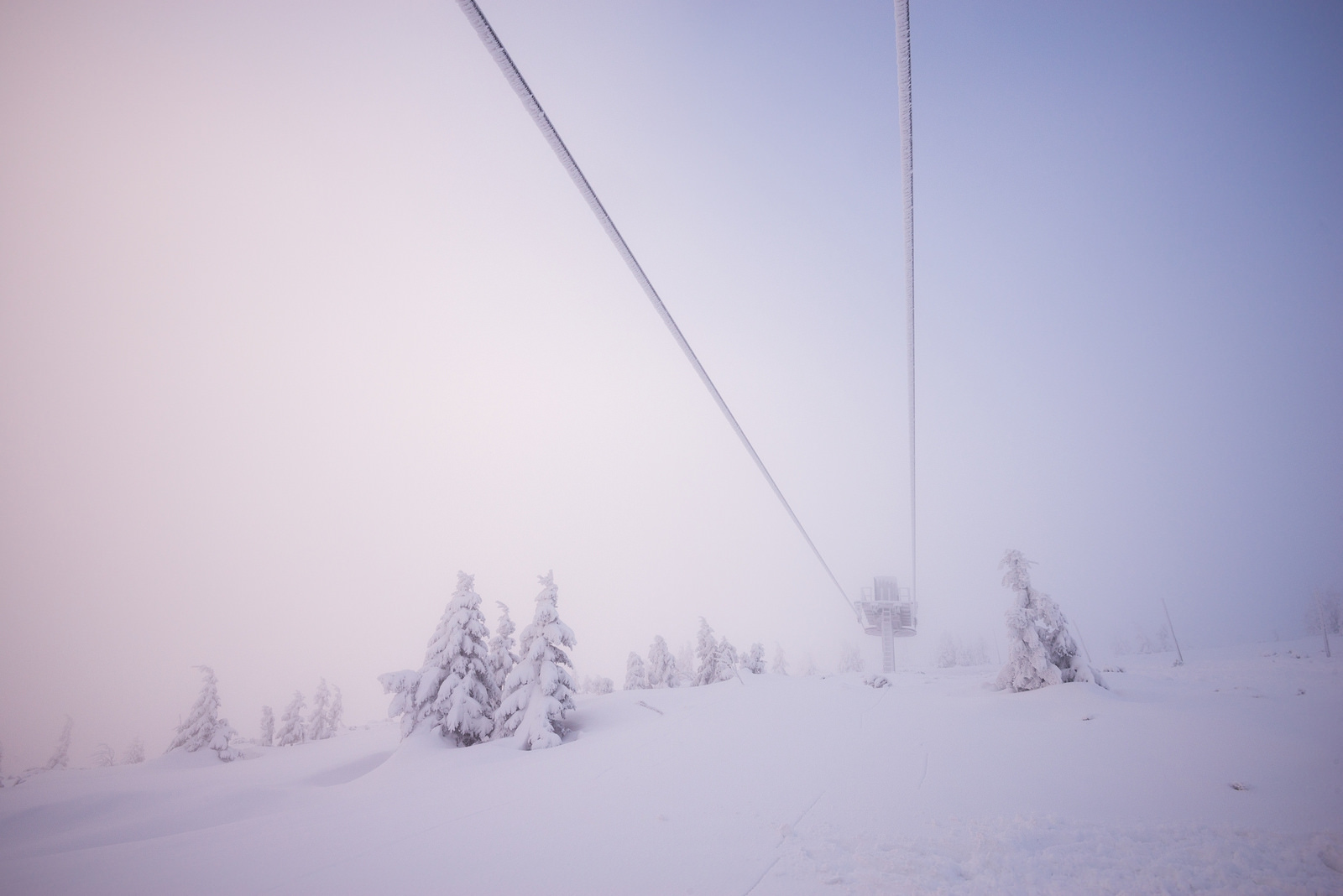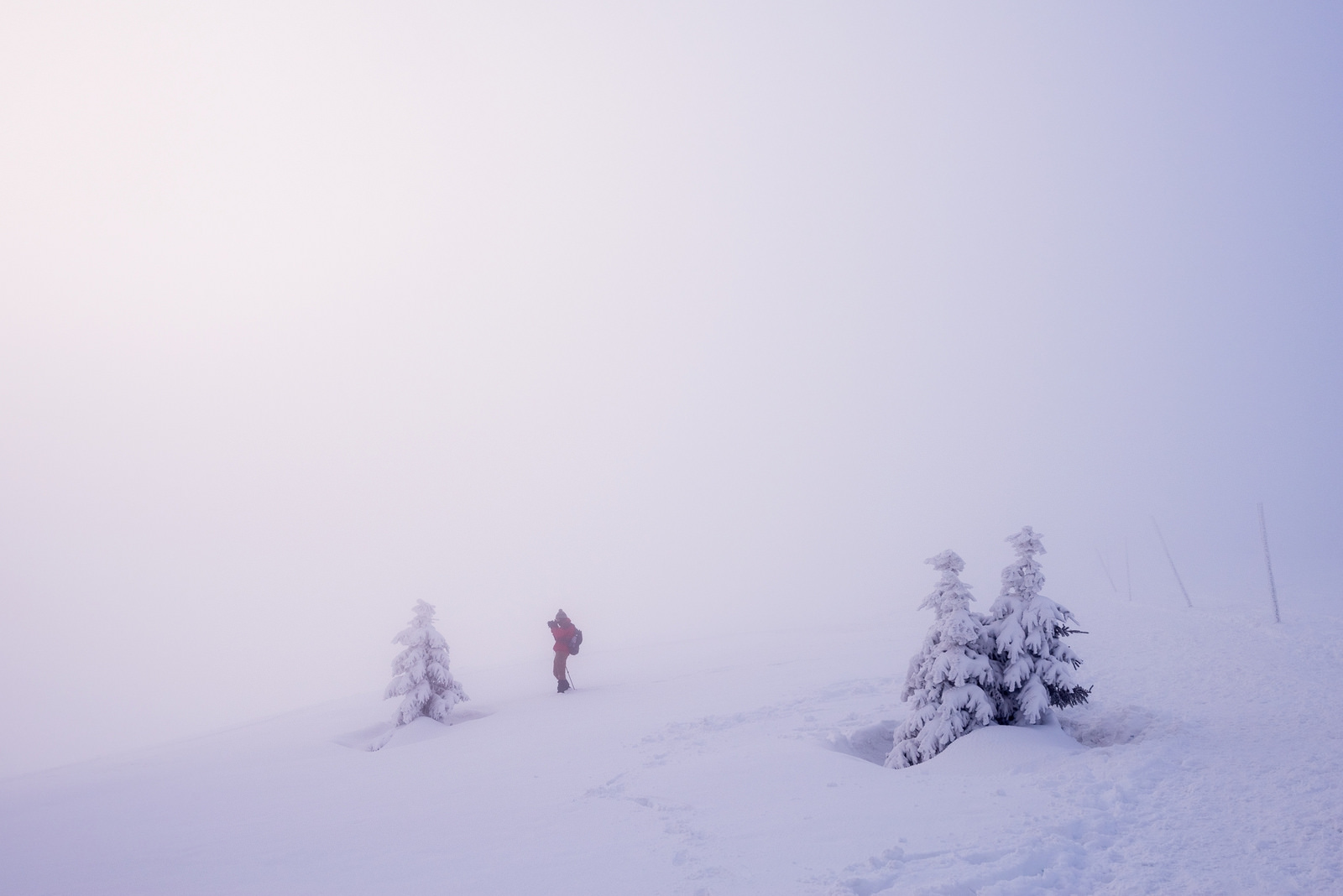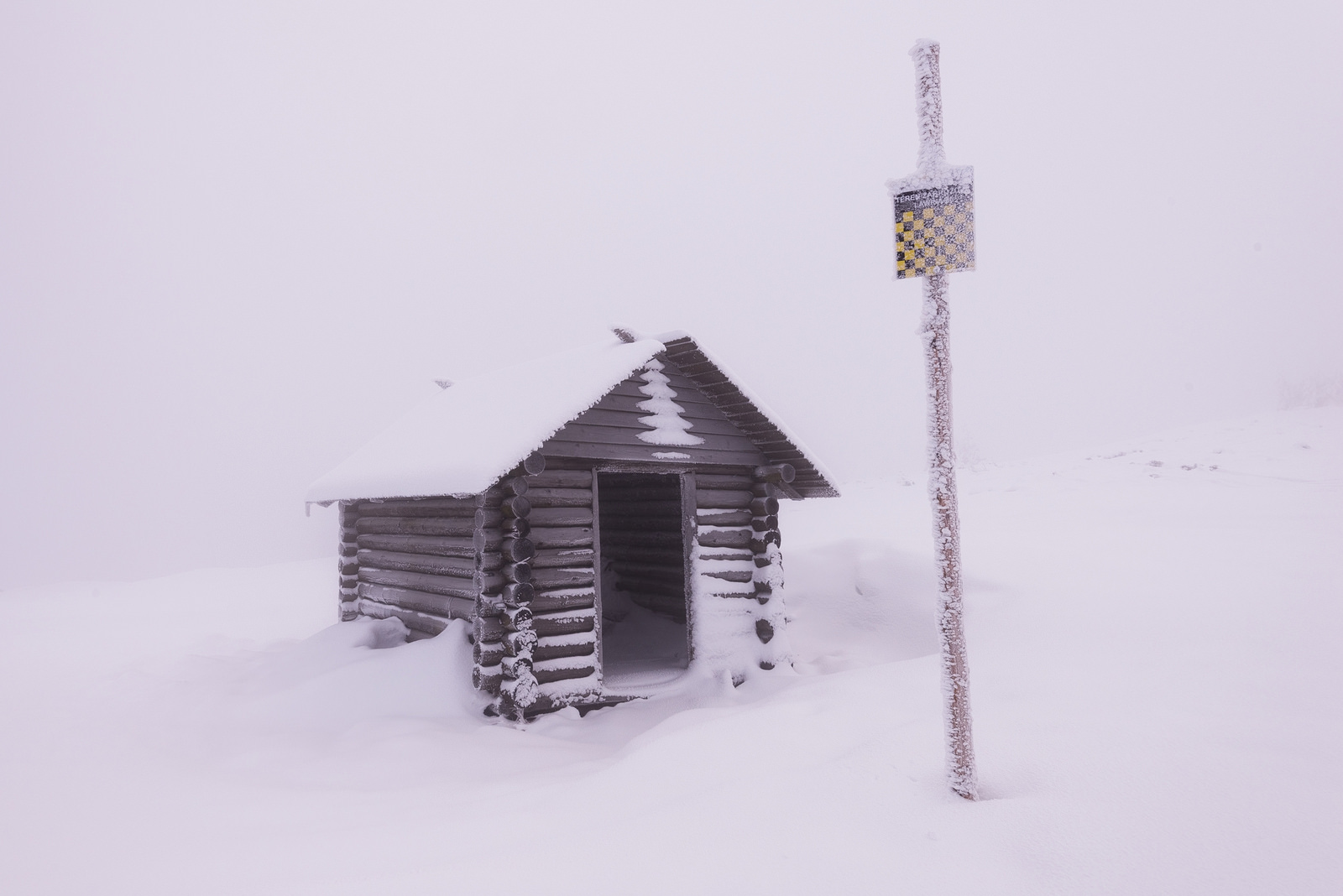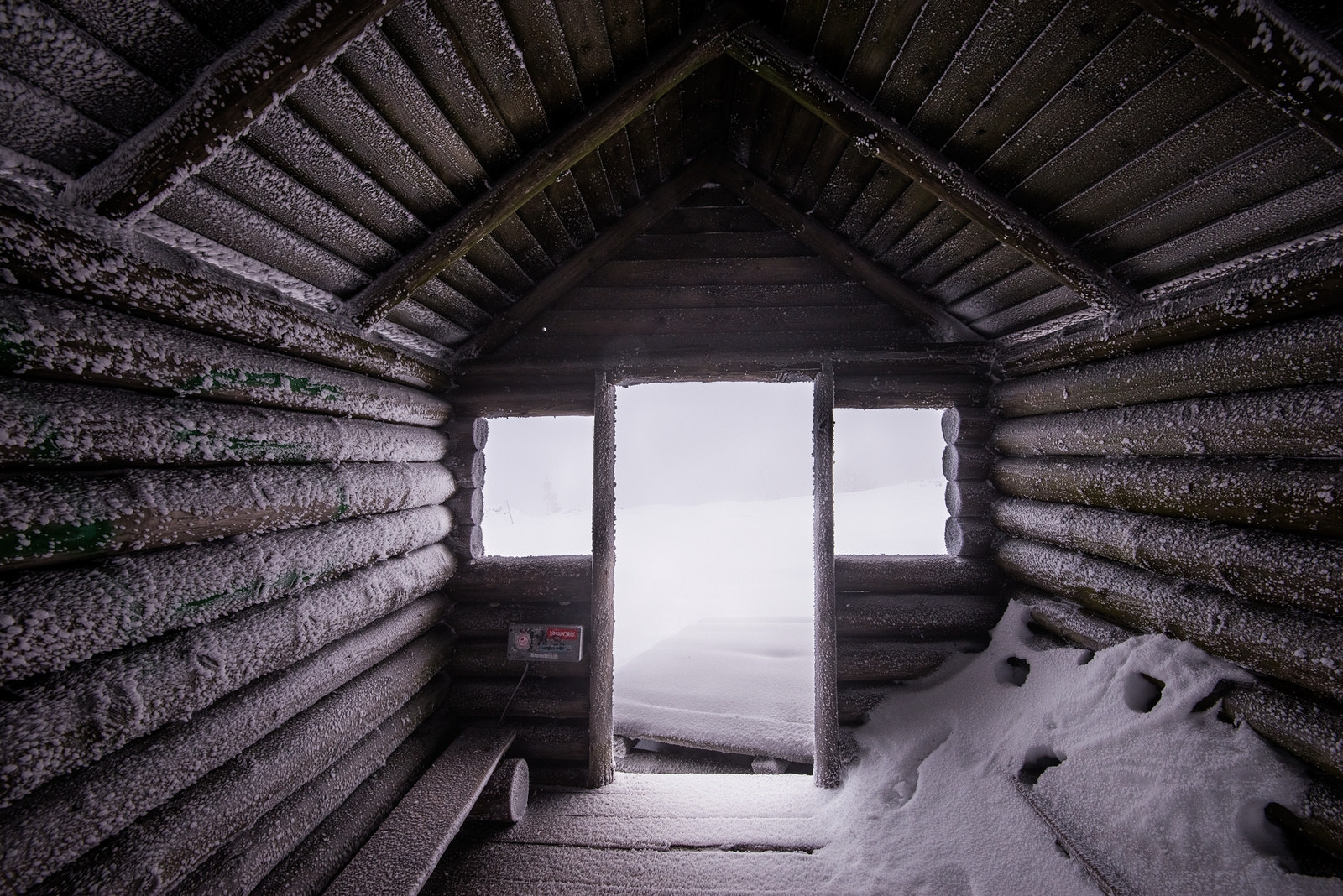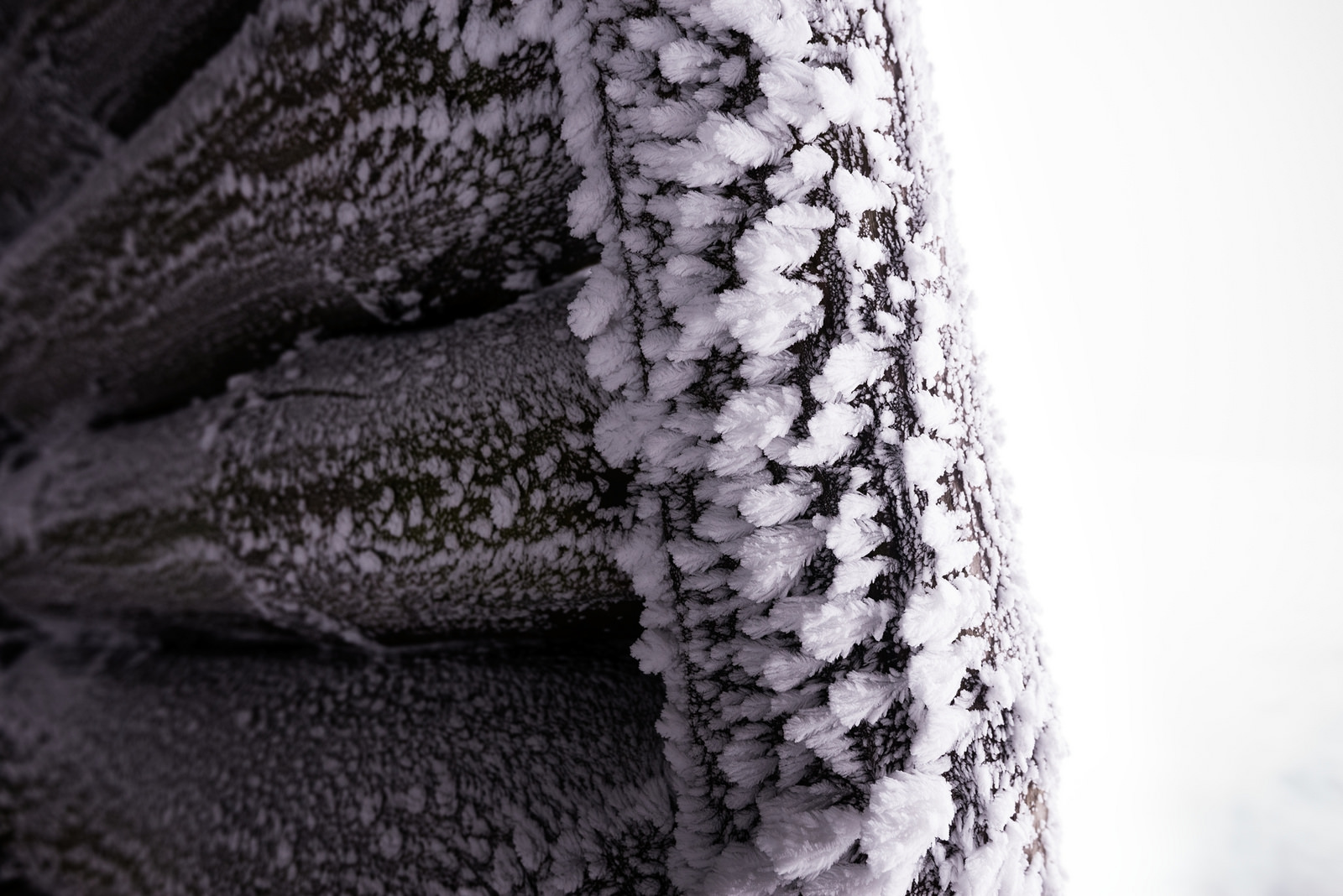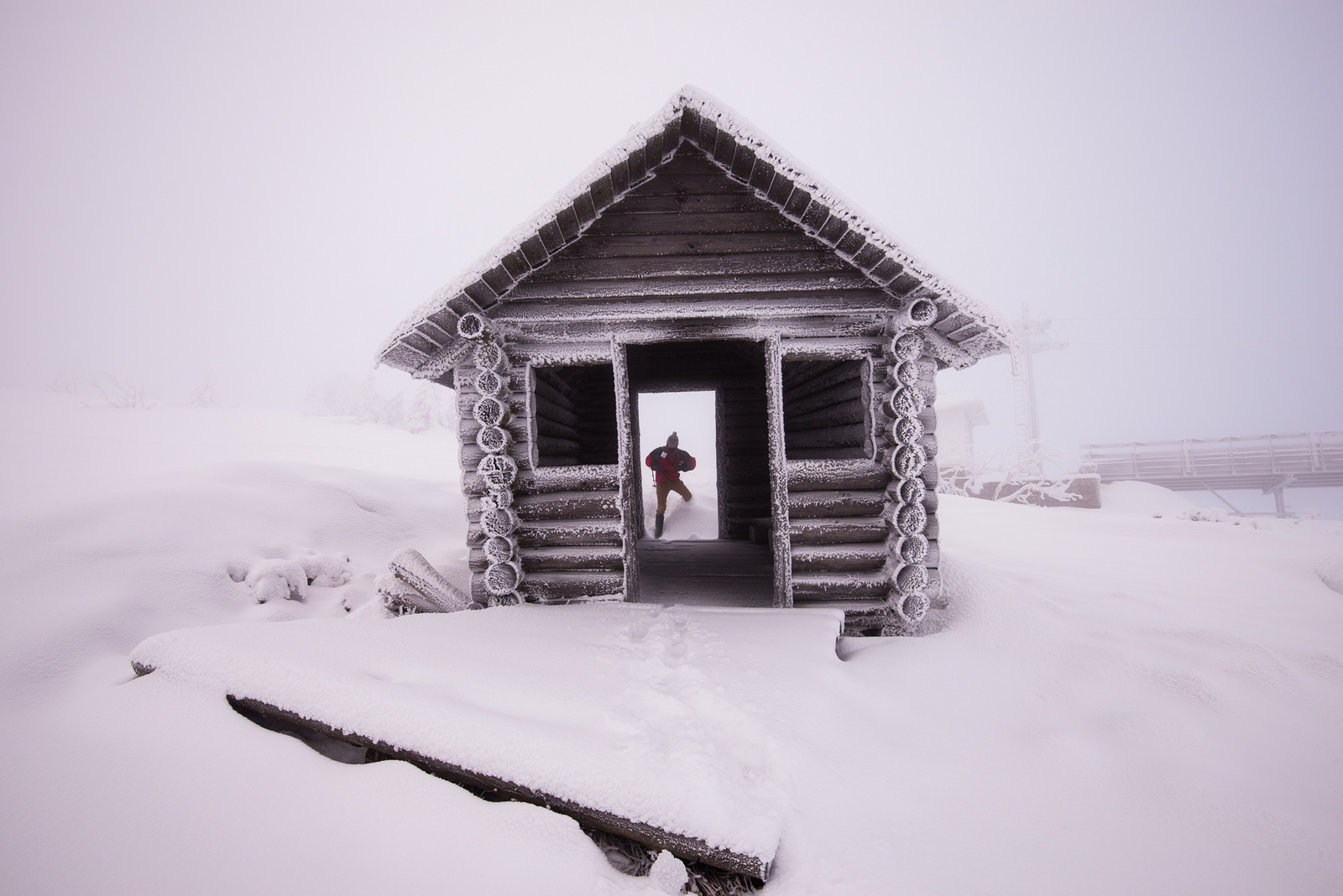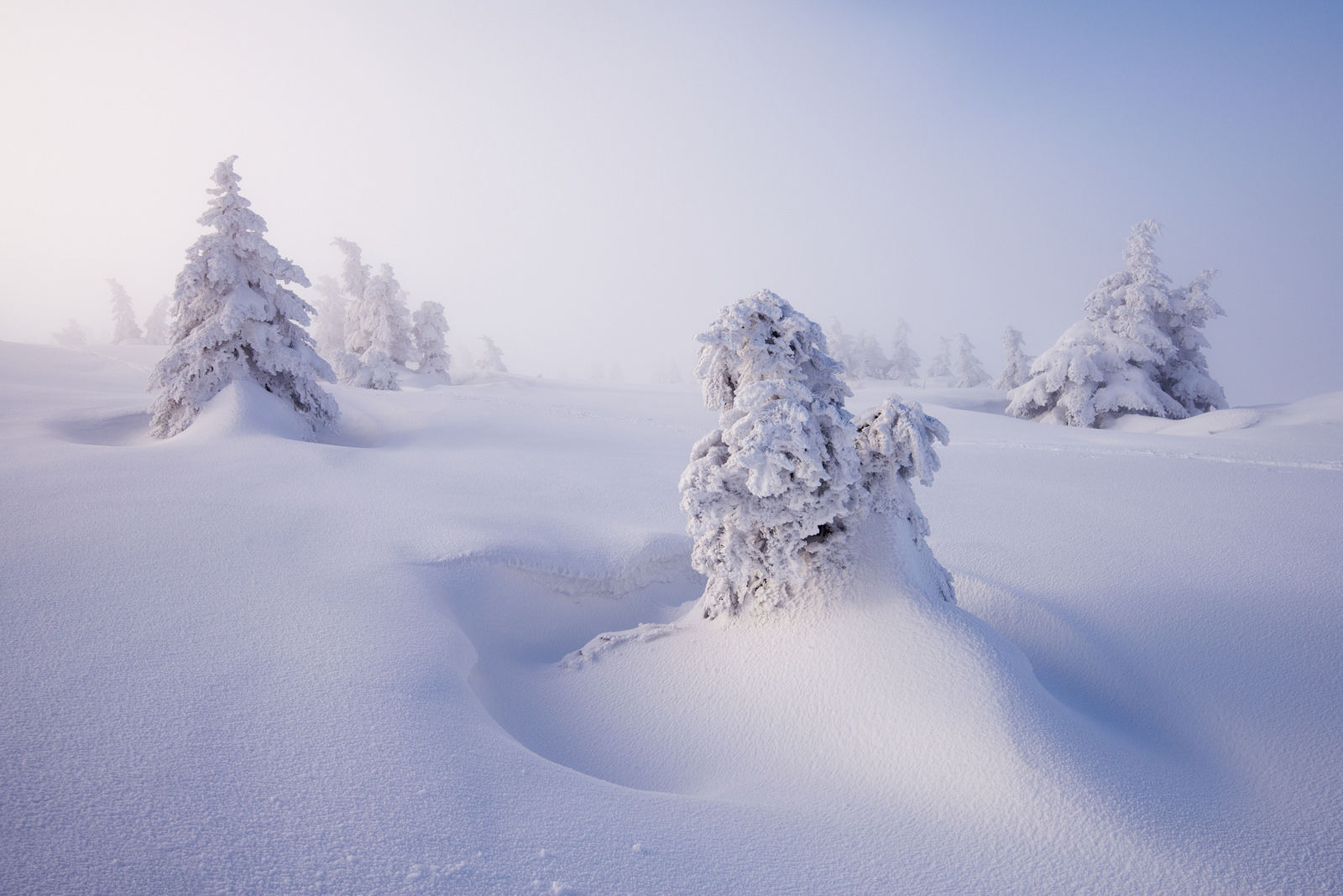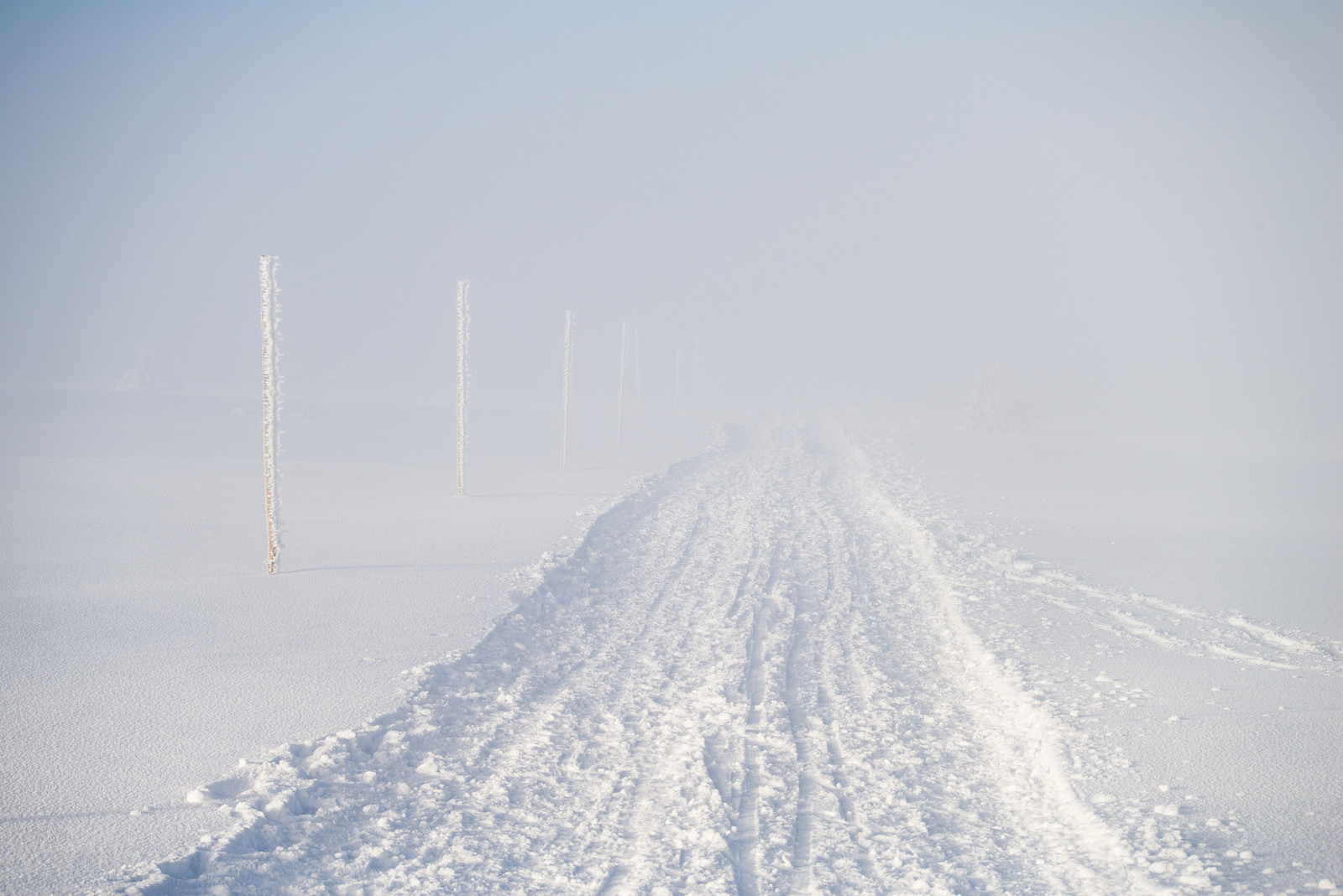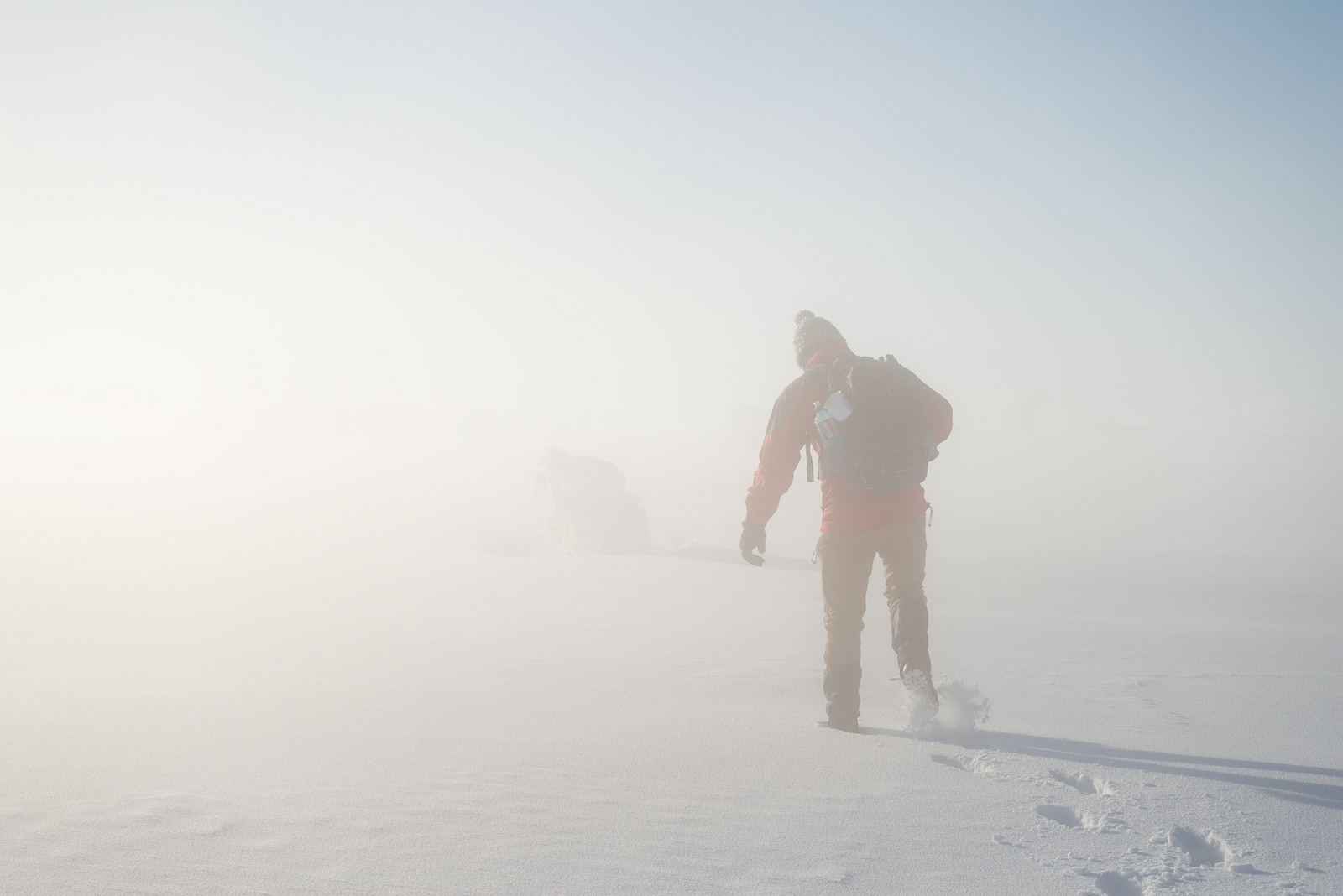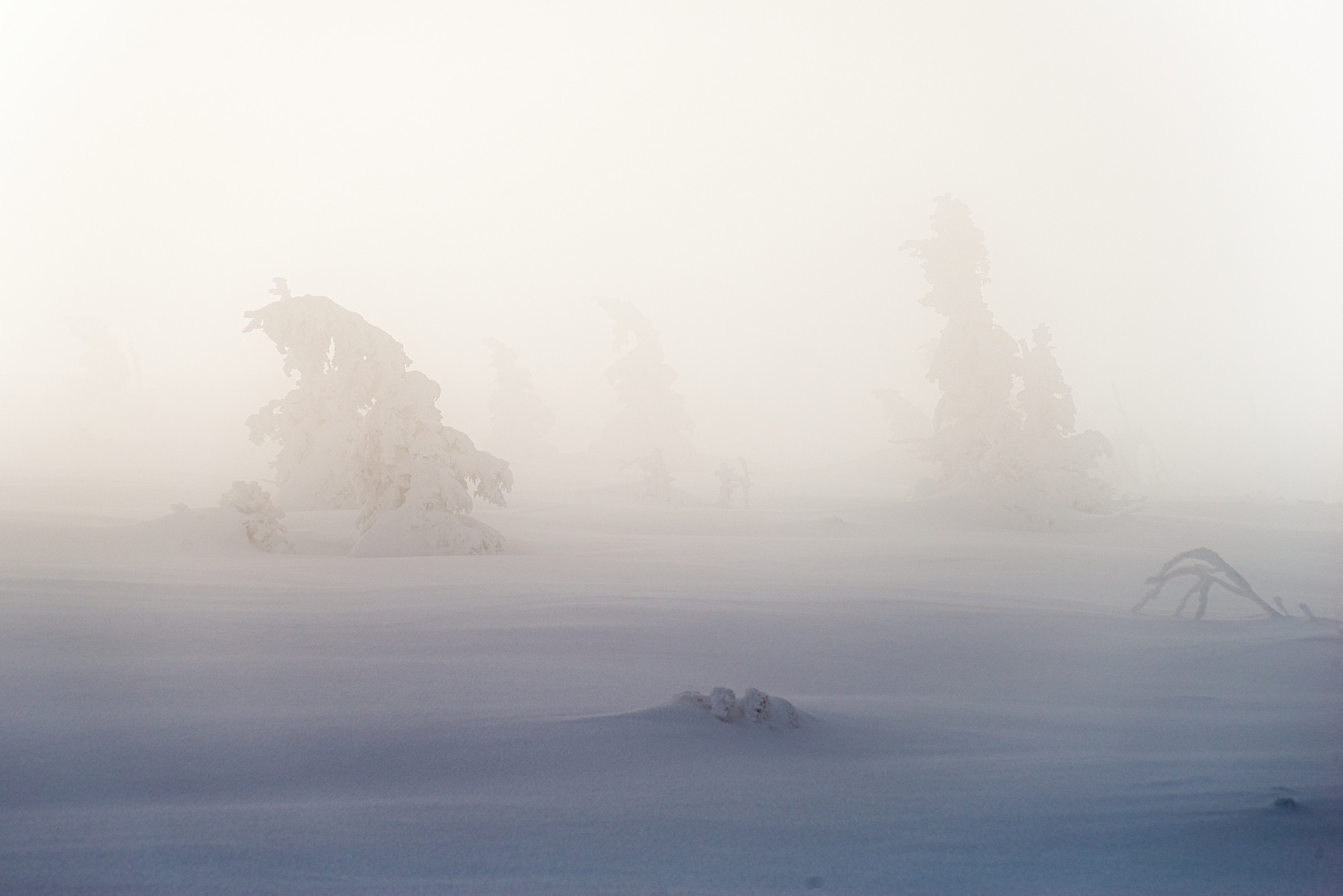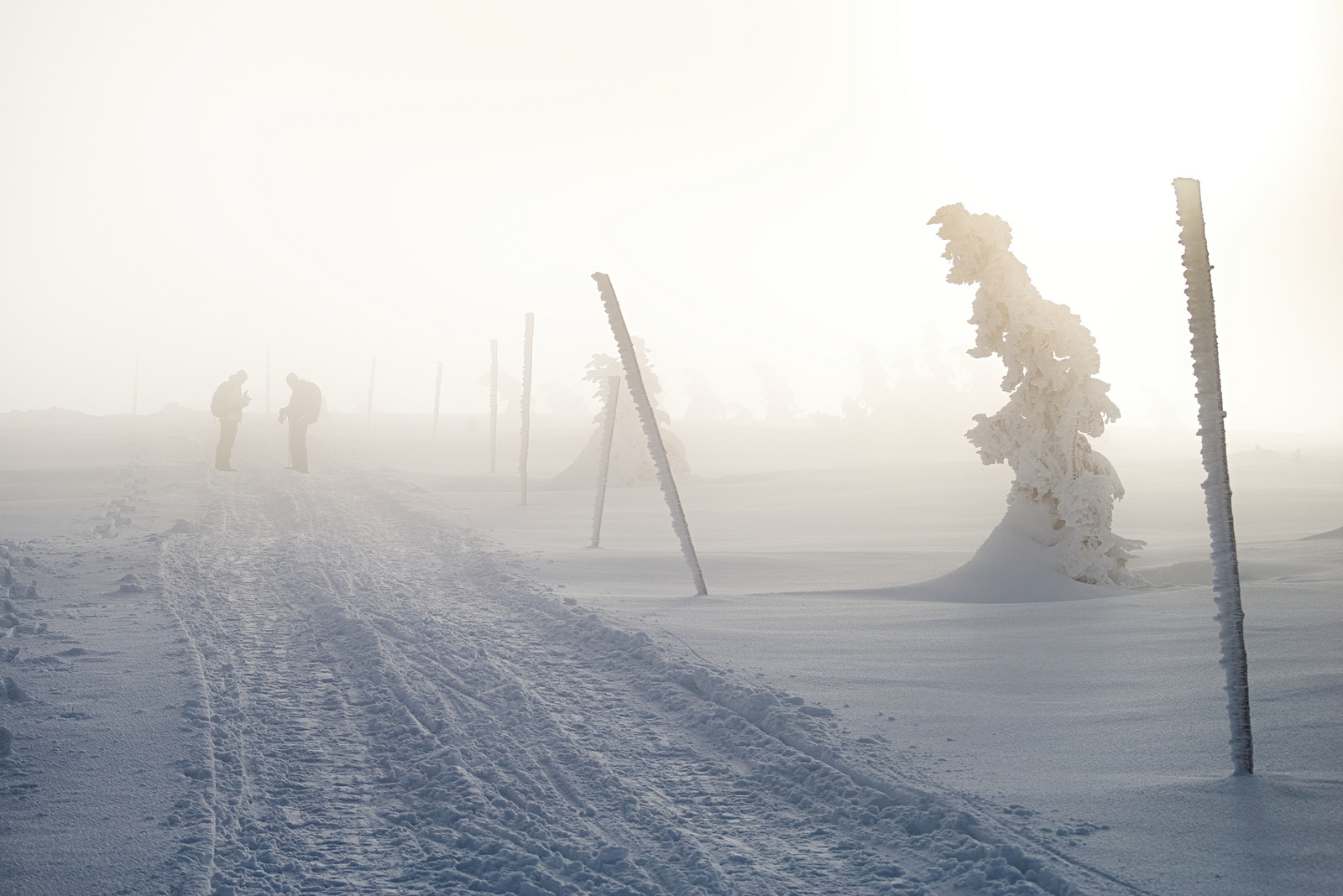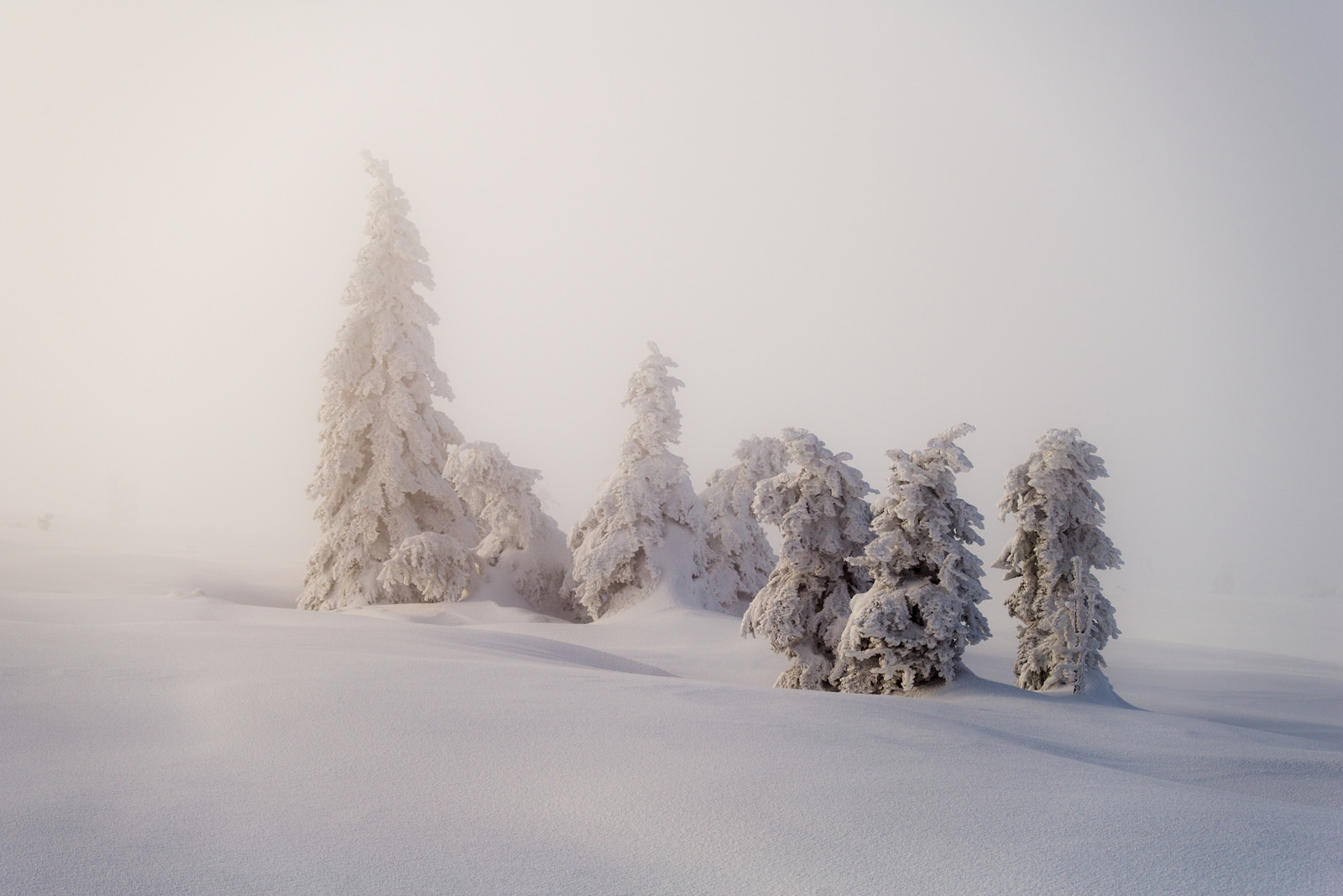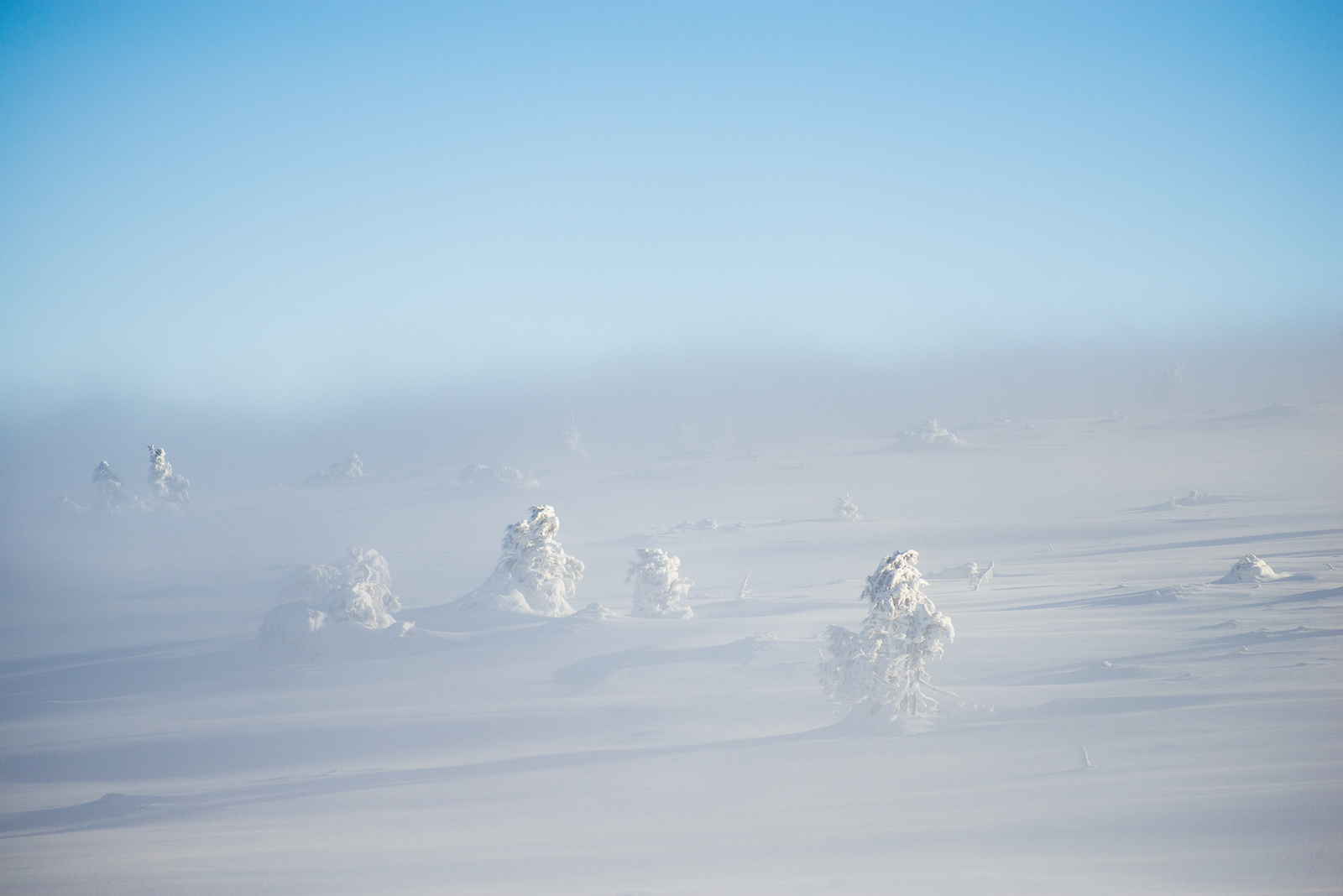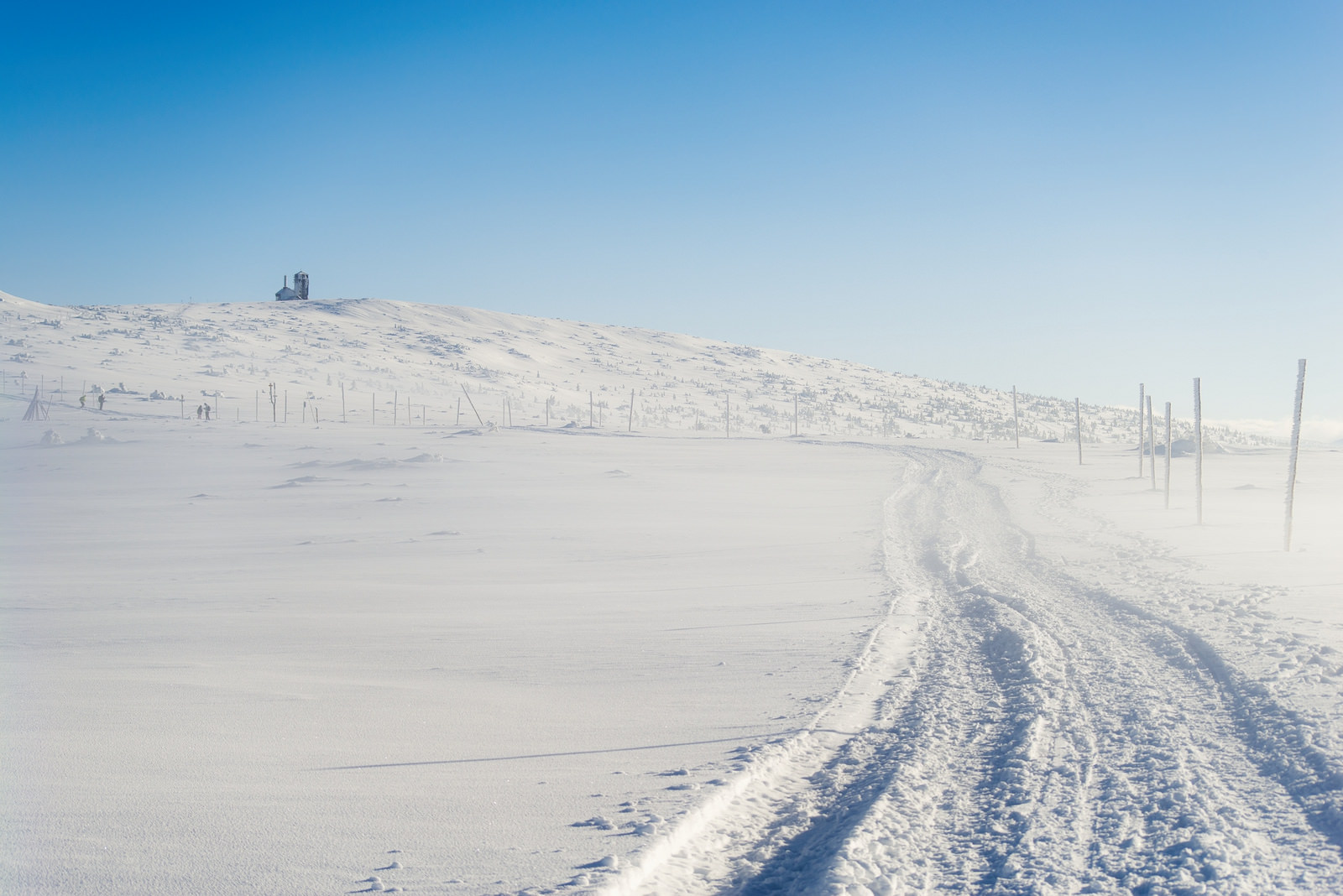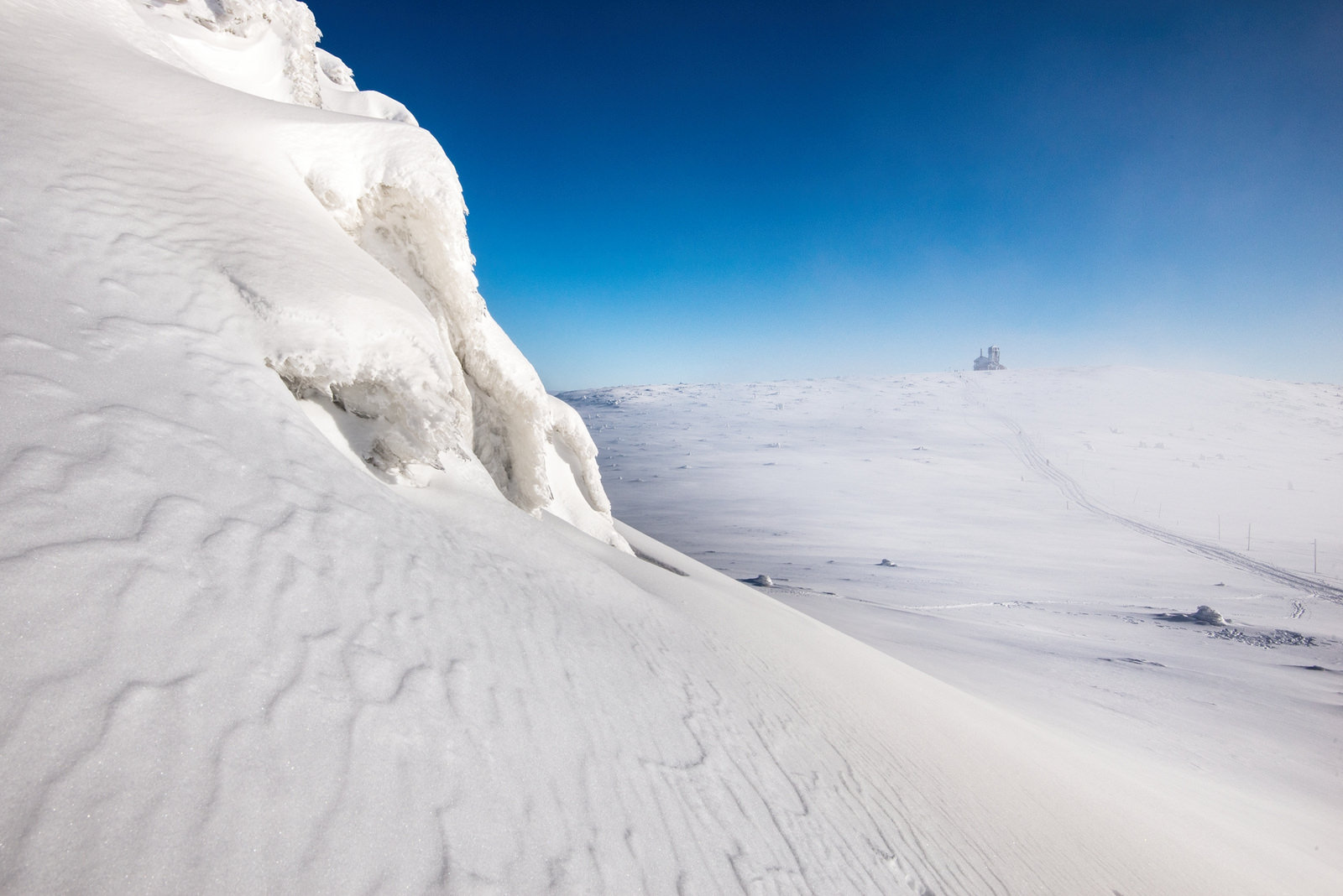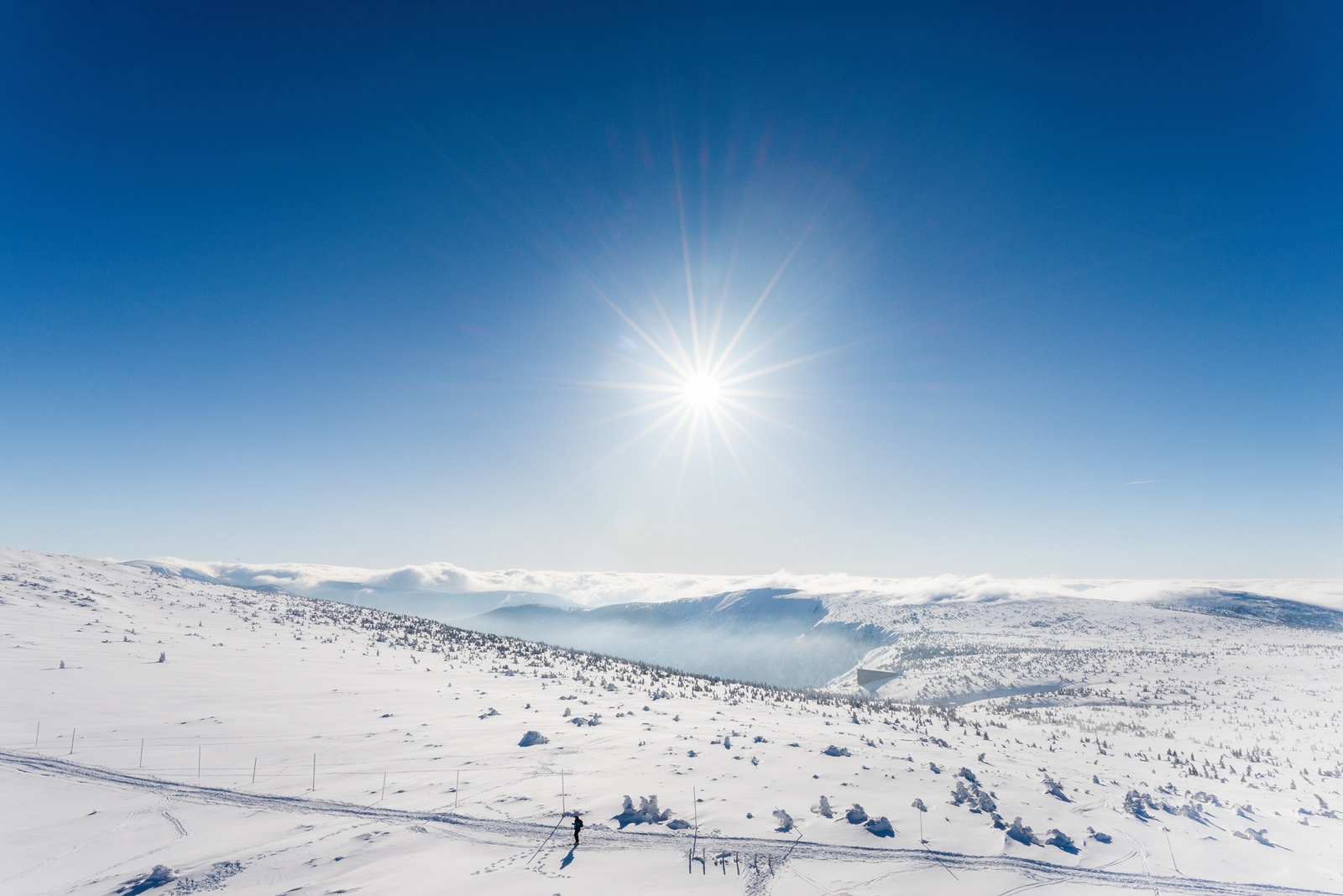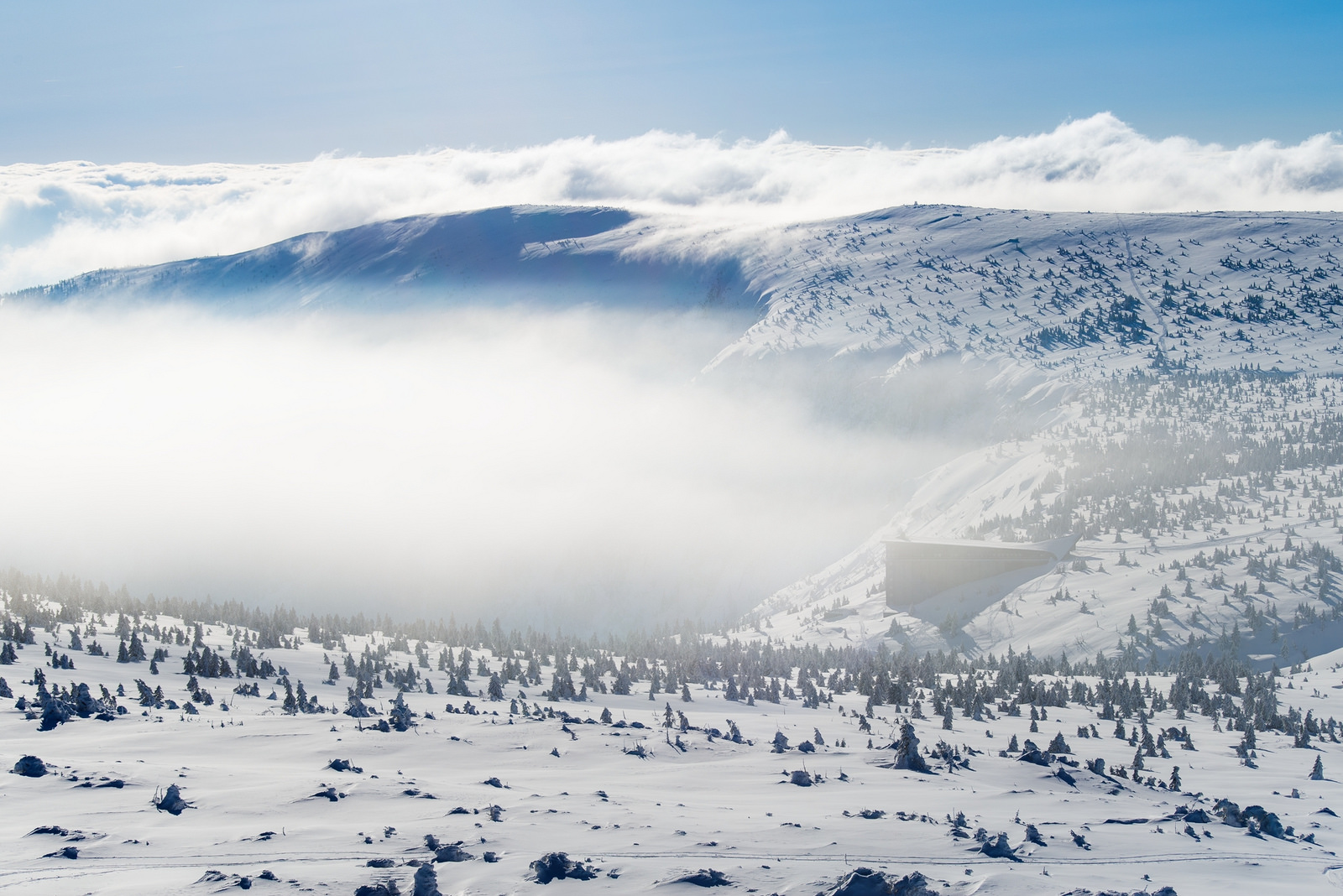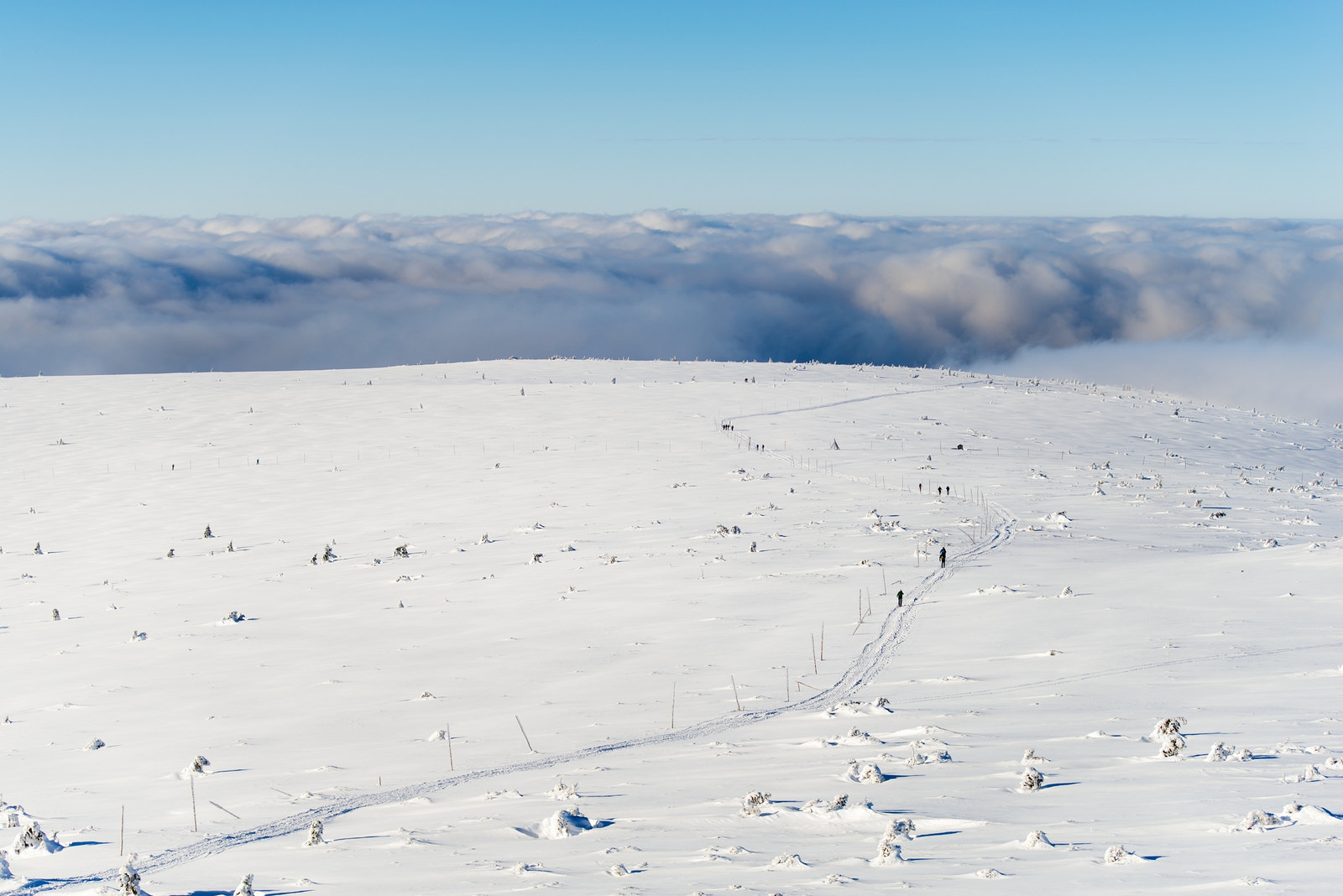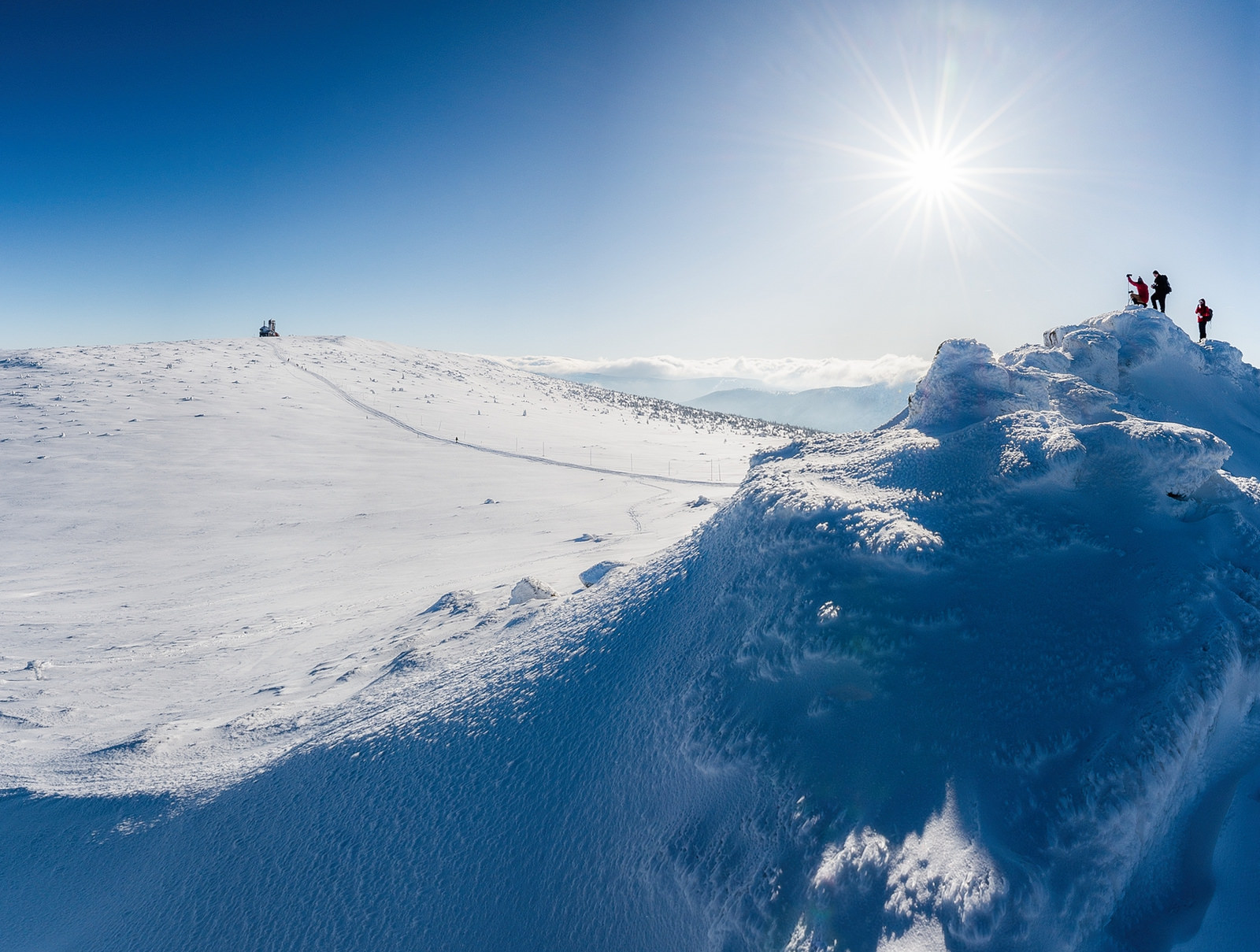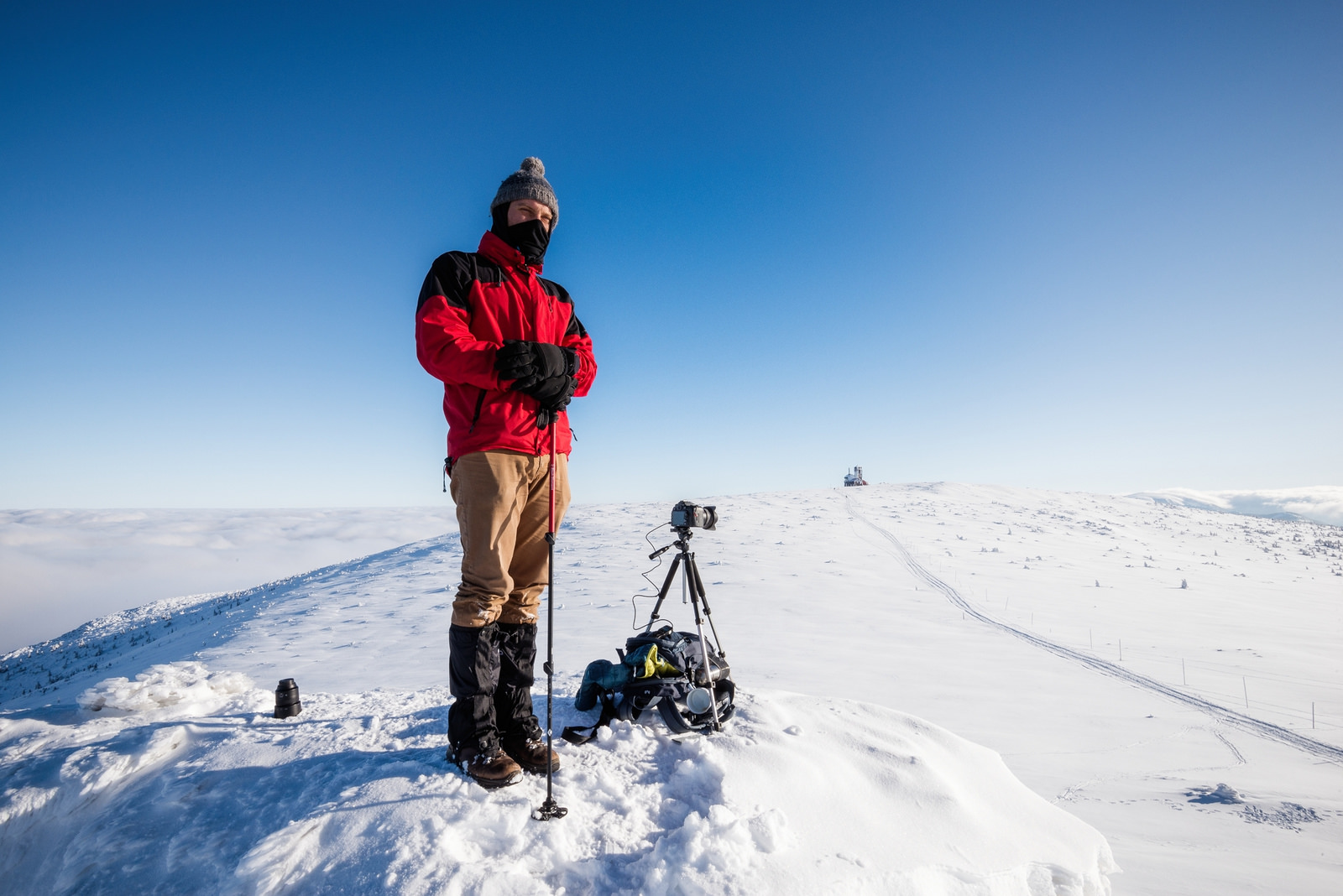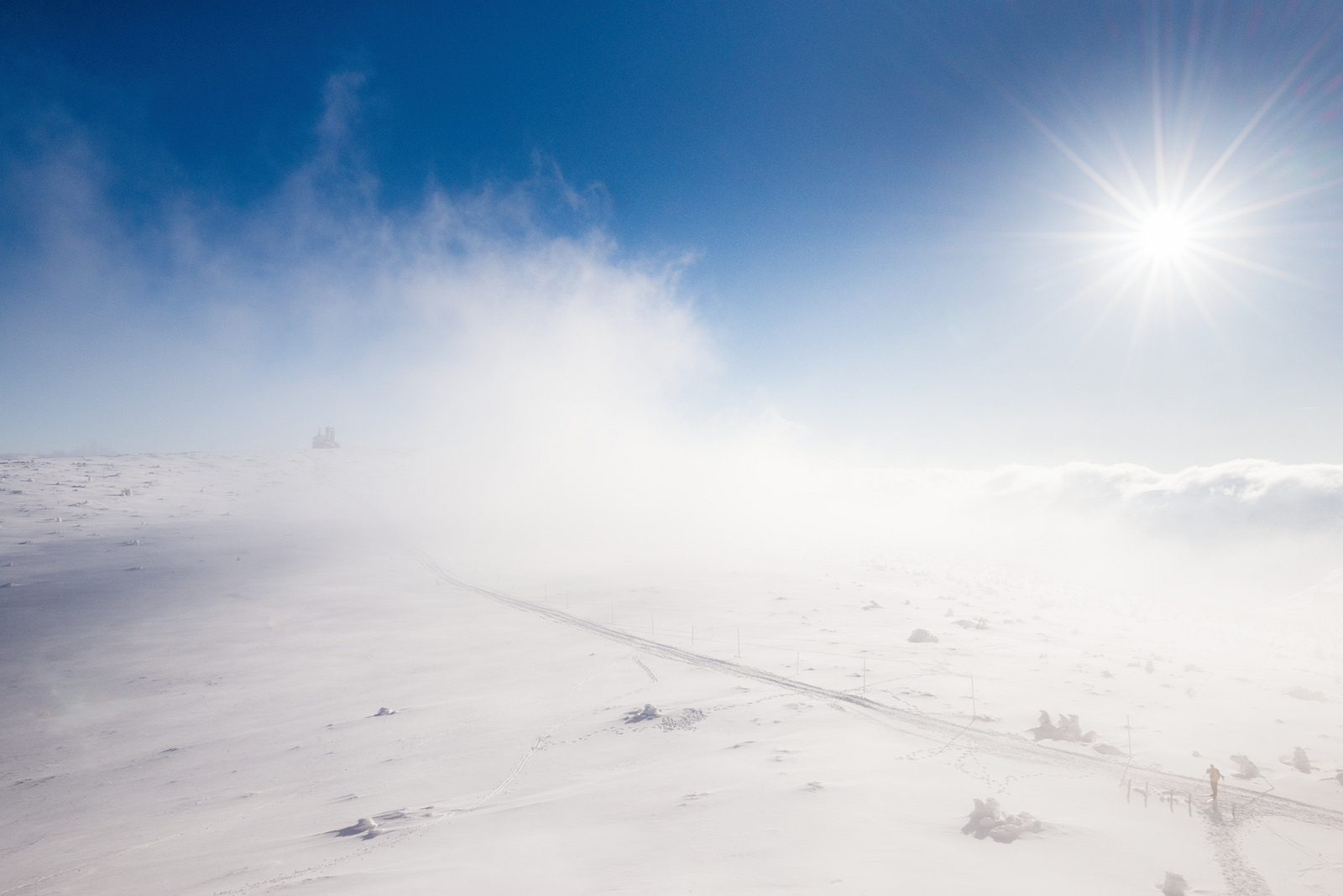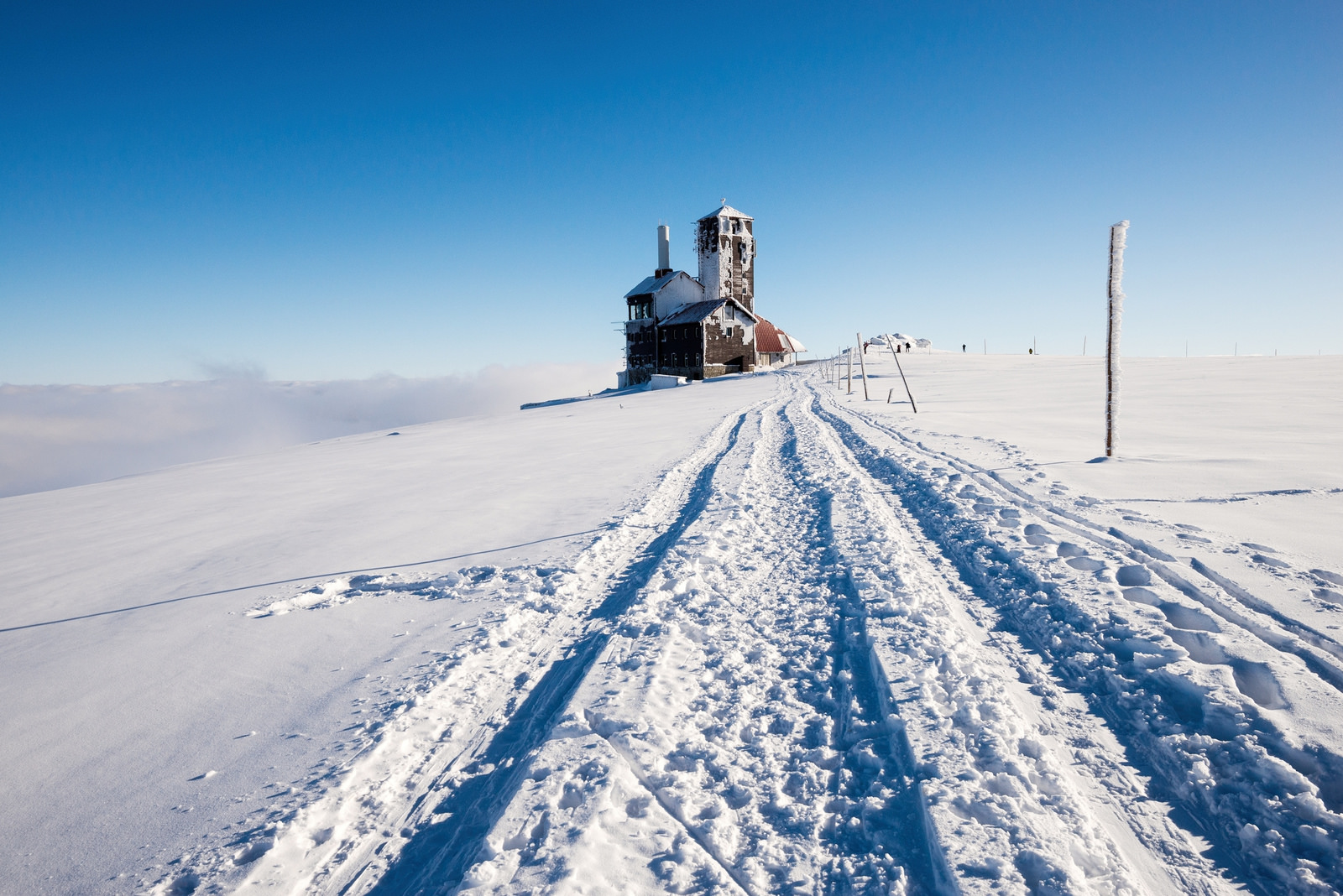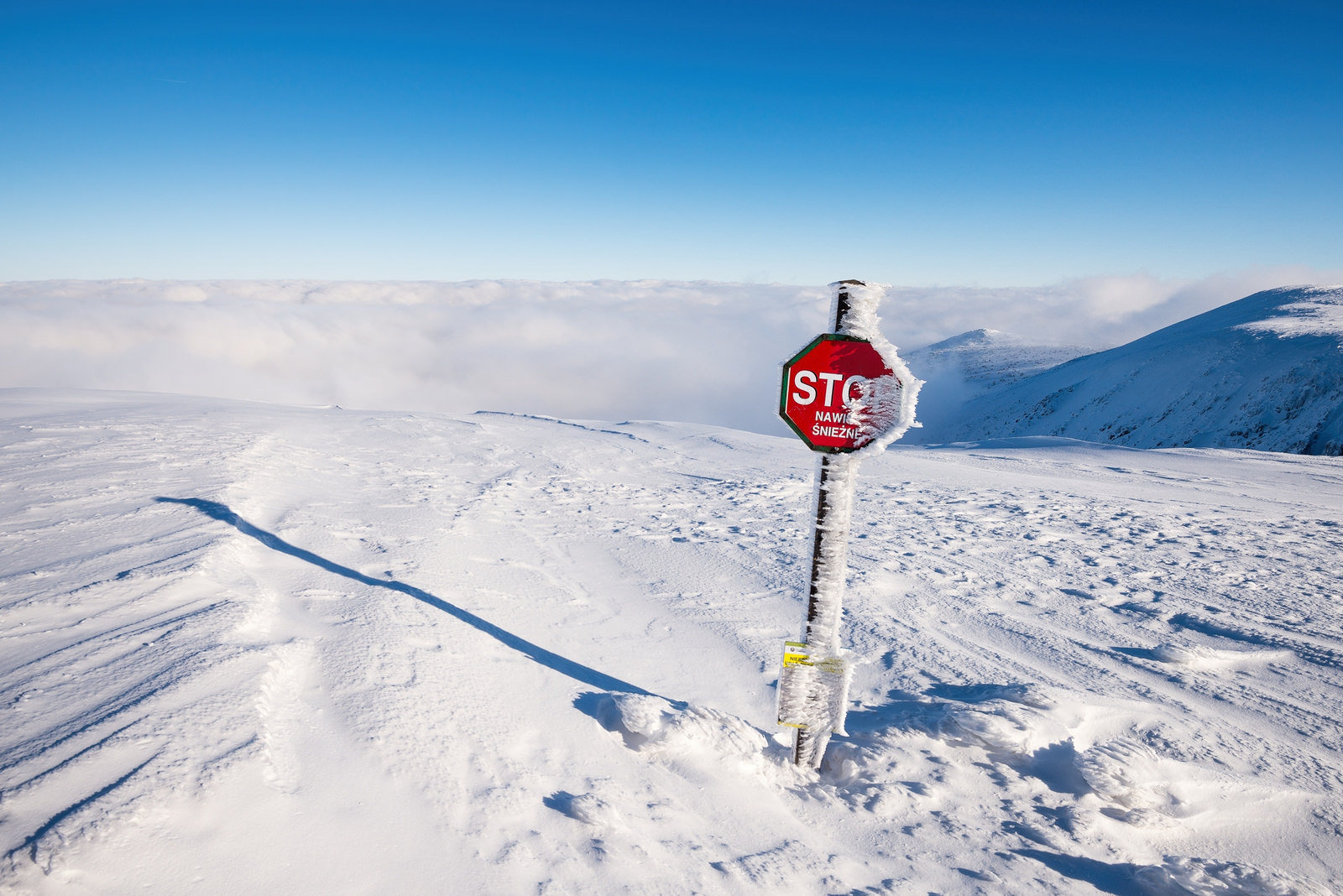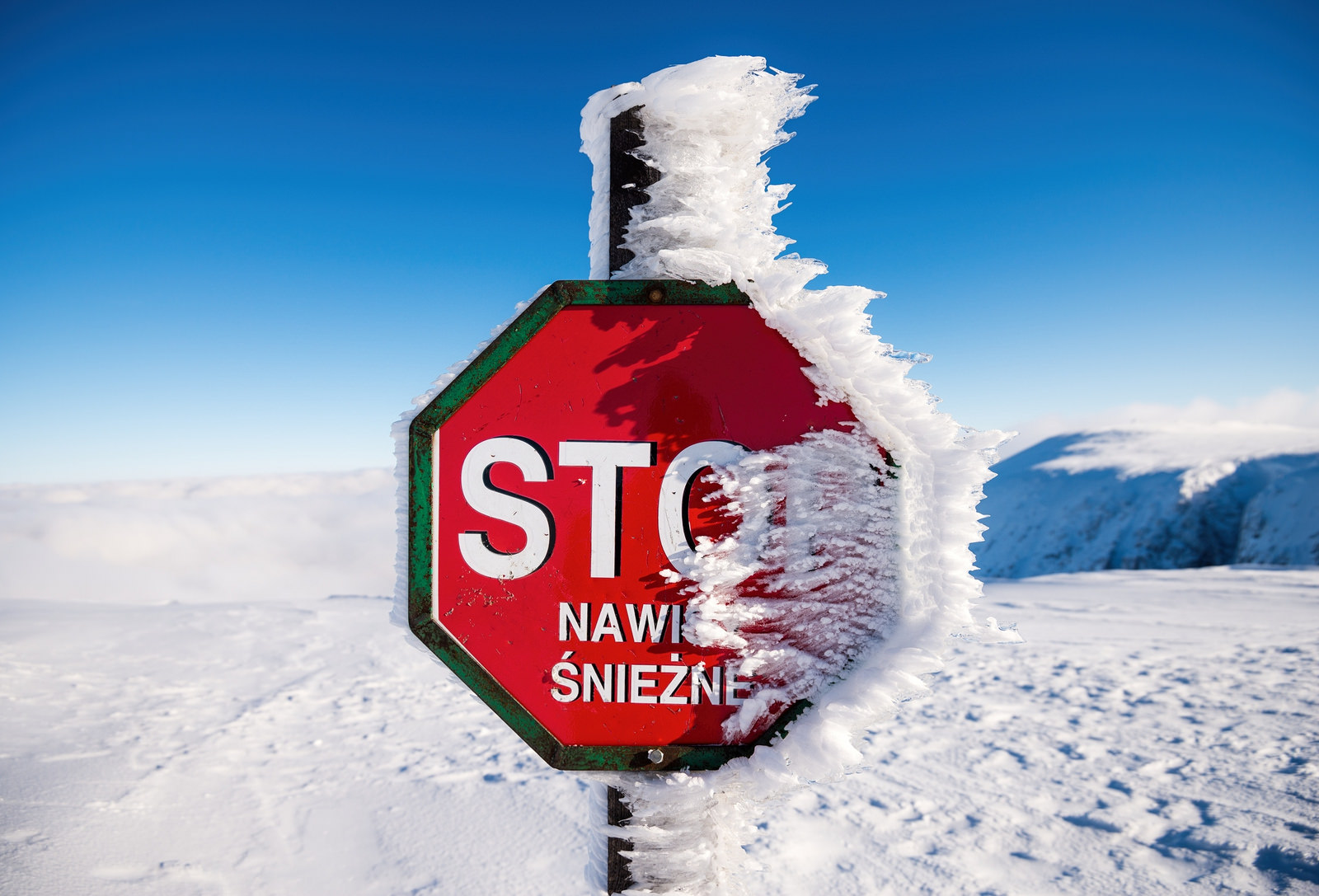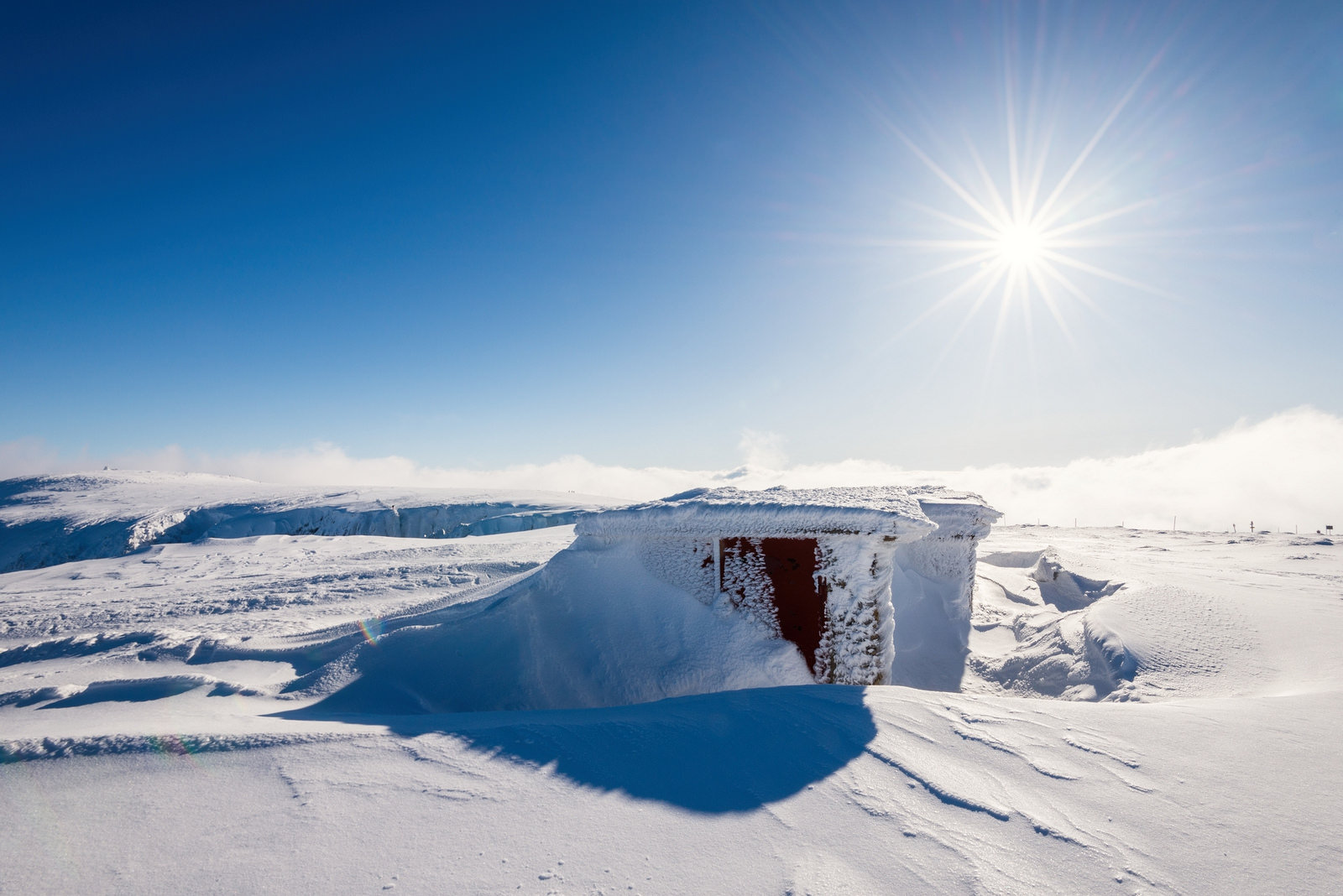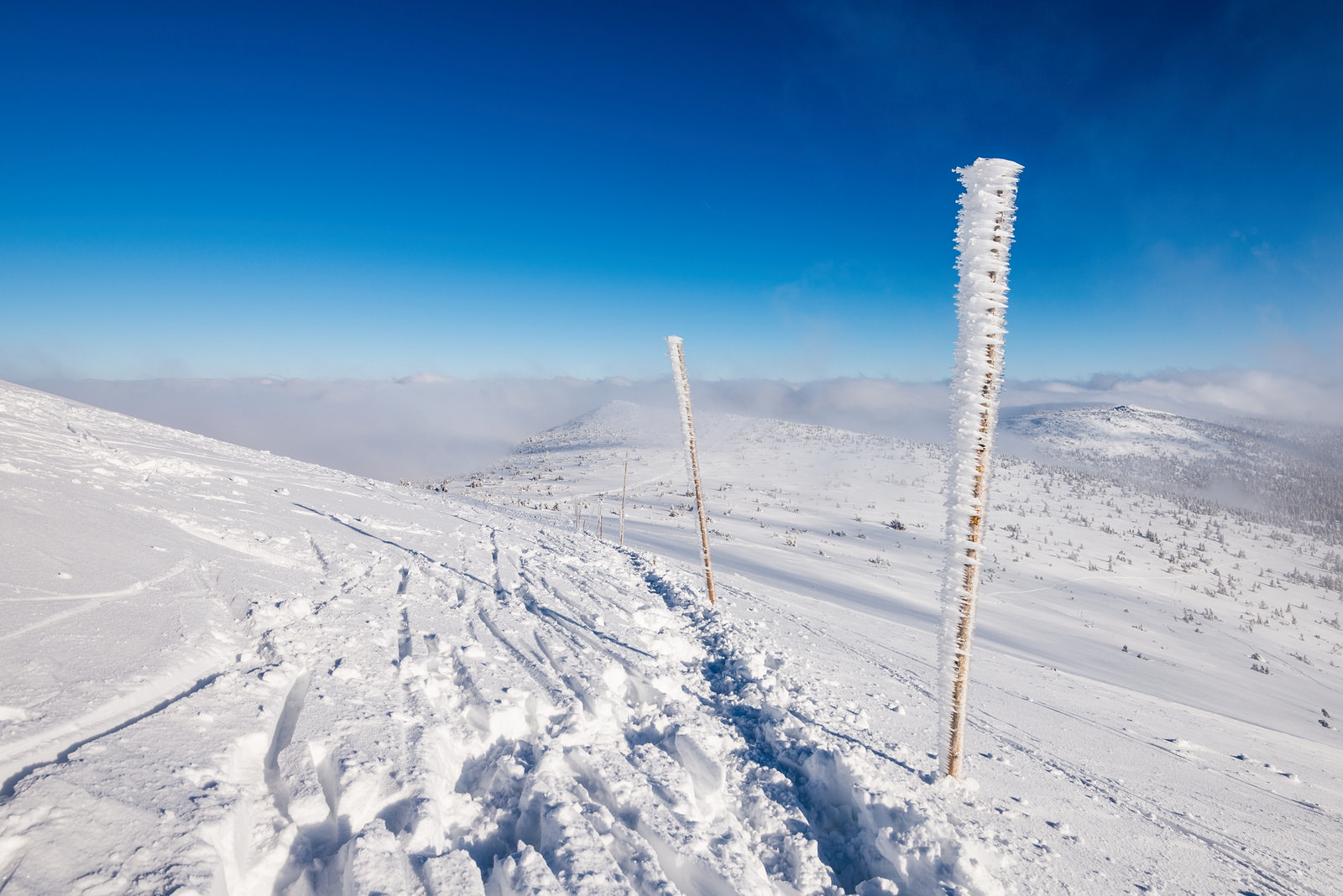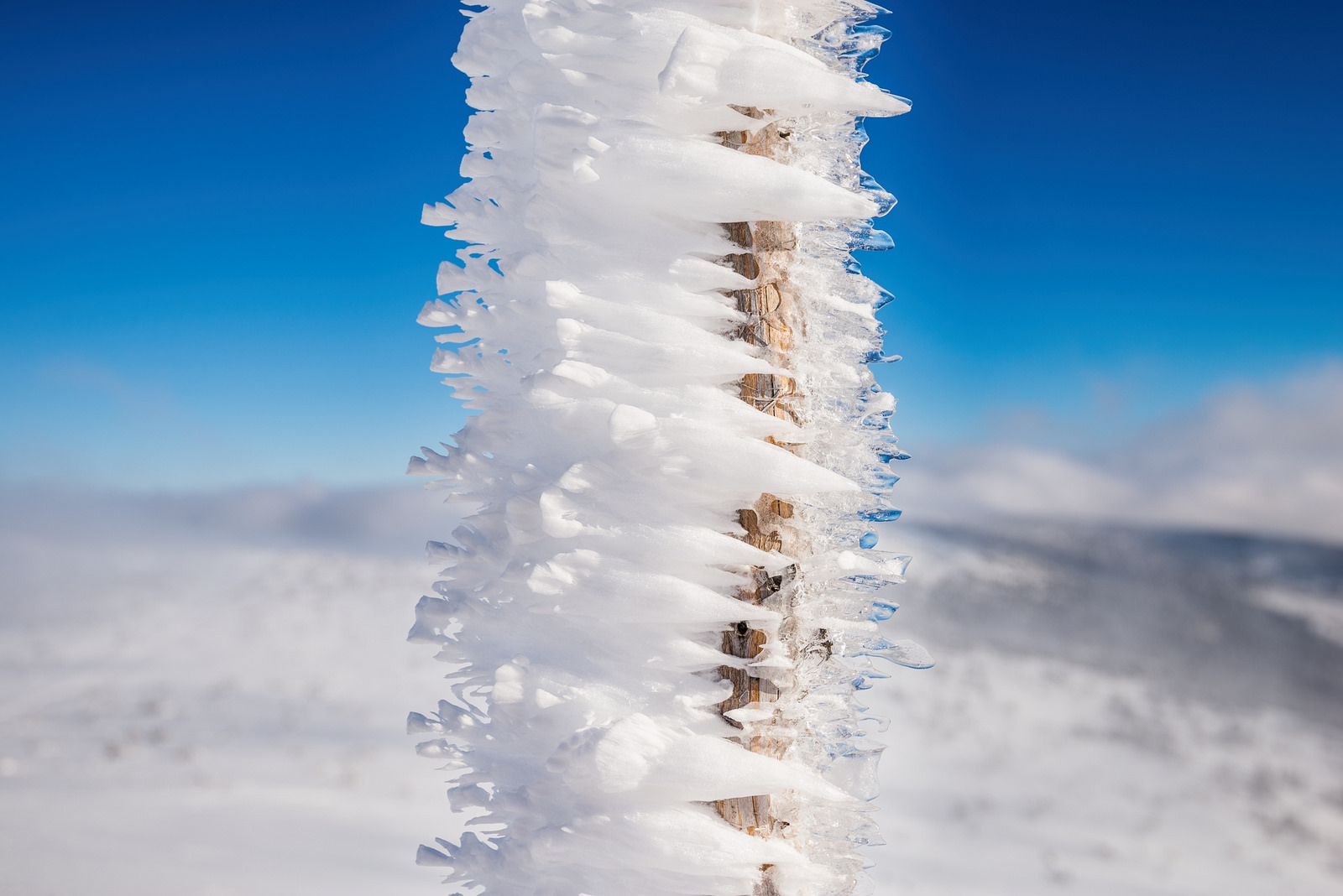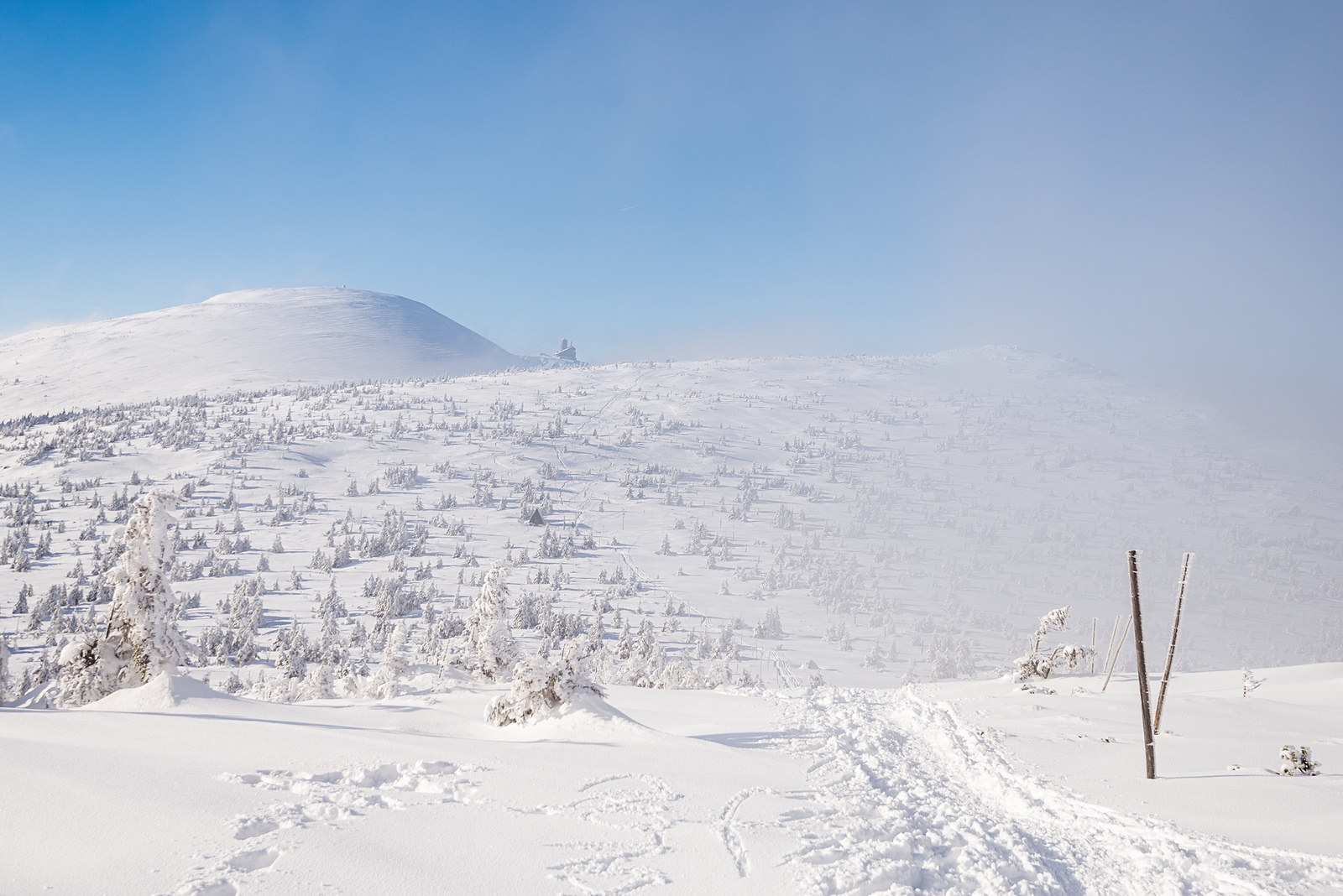 No more clear sky.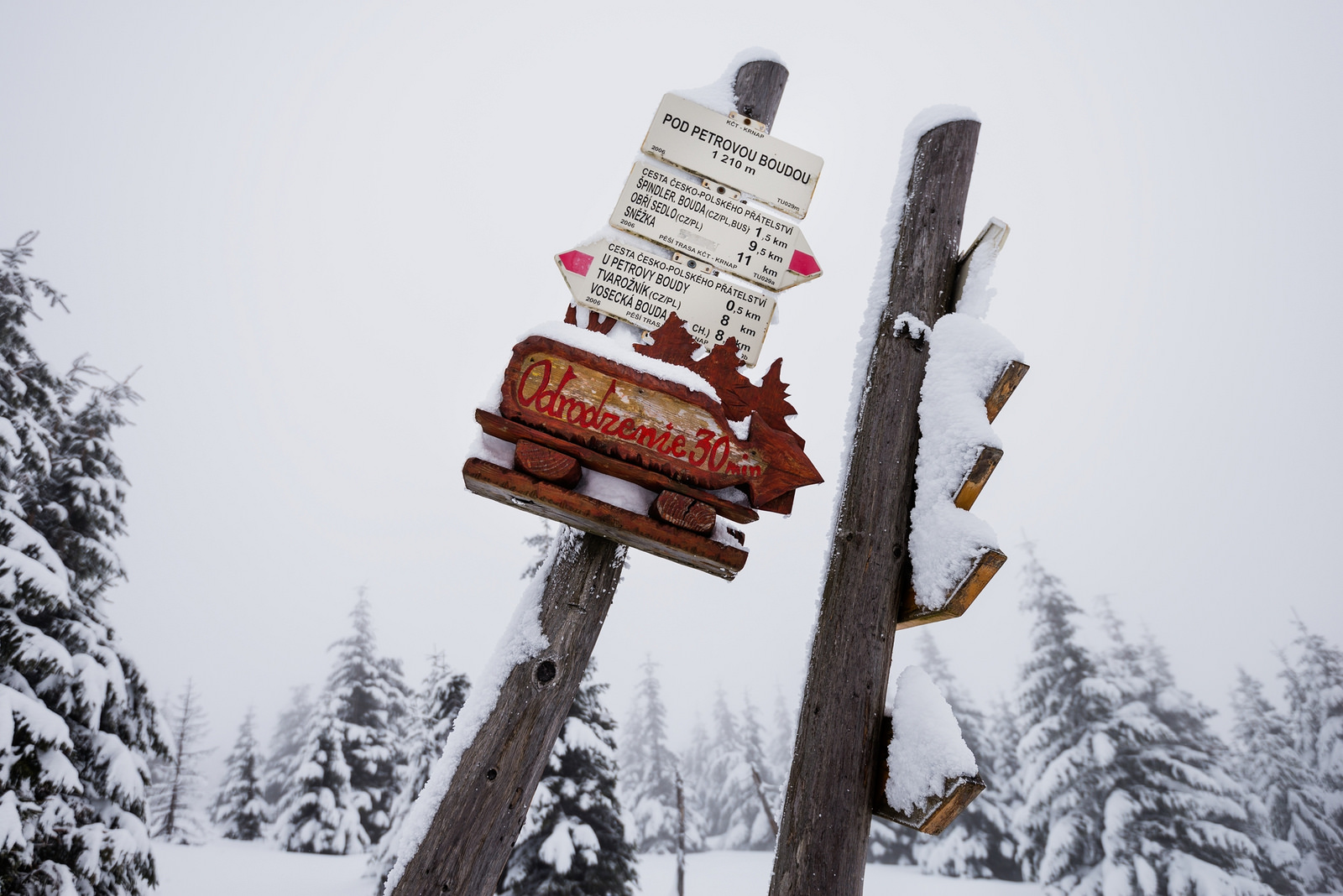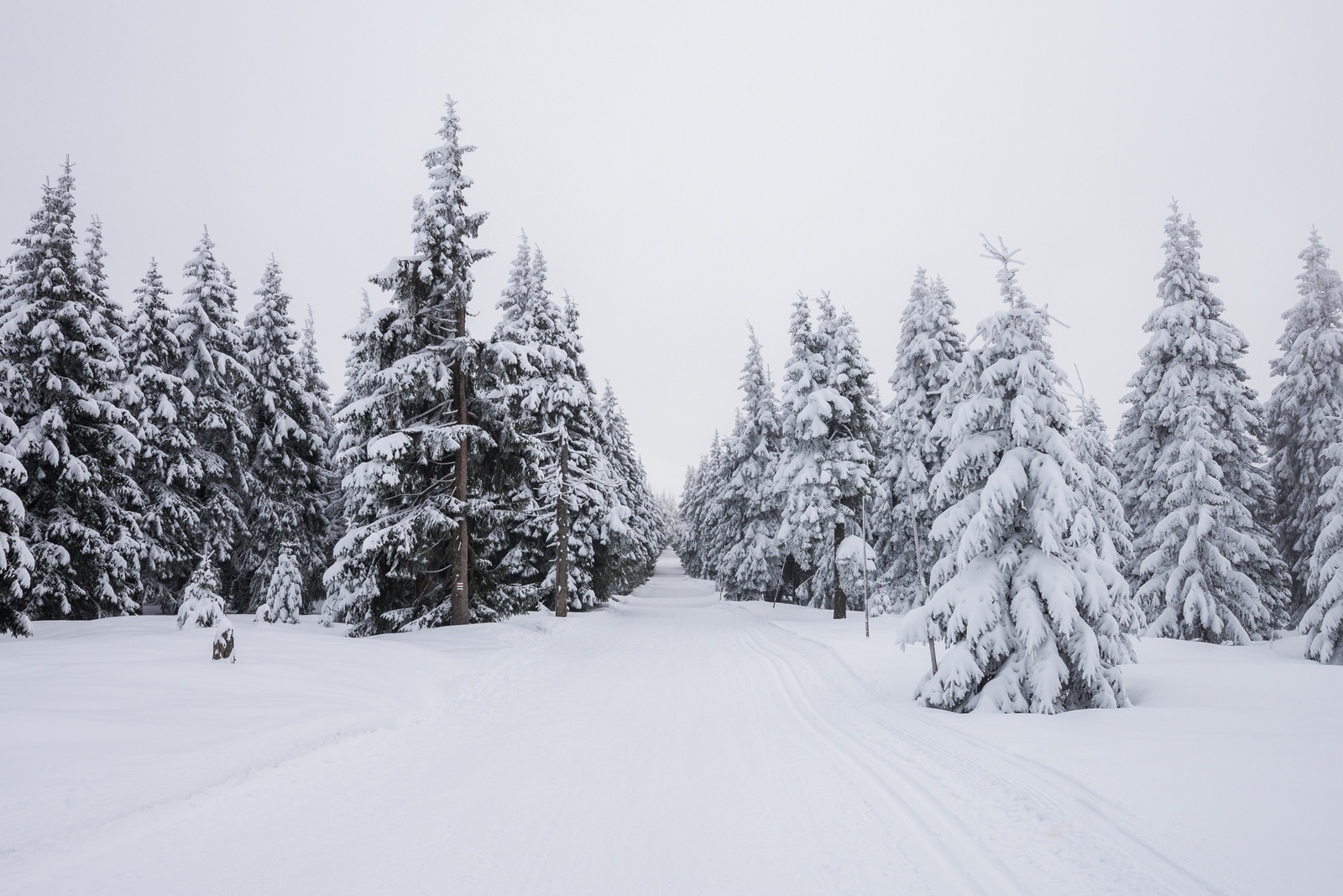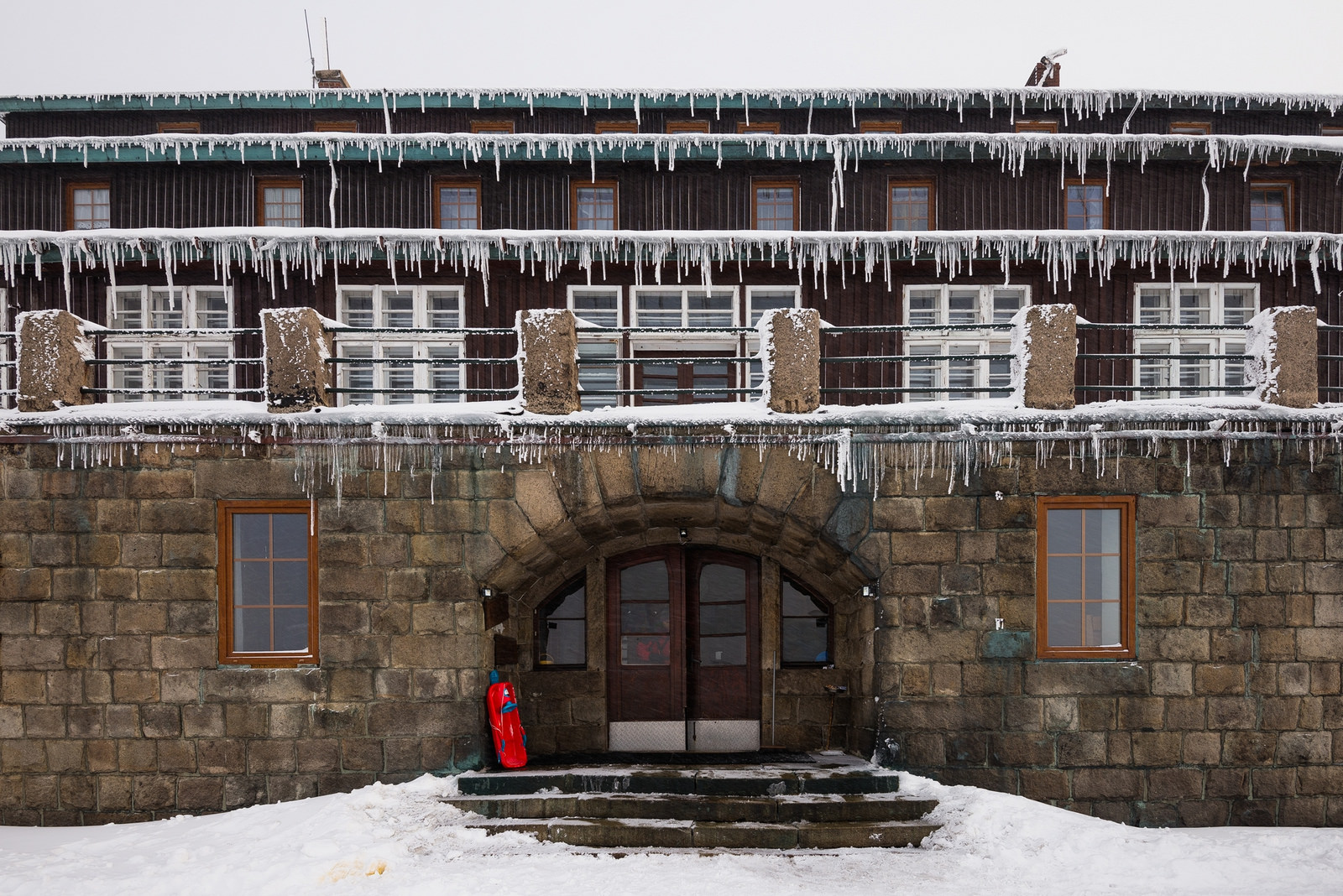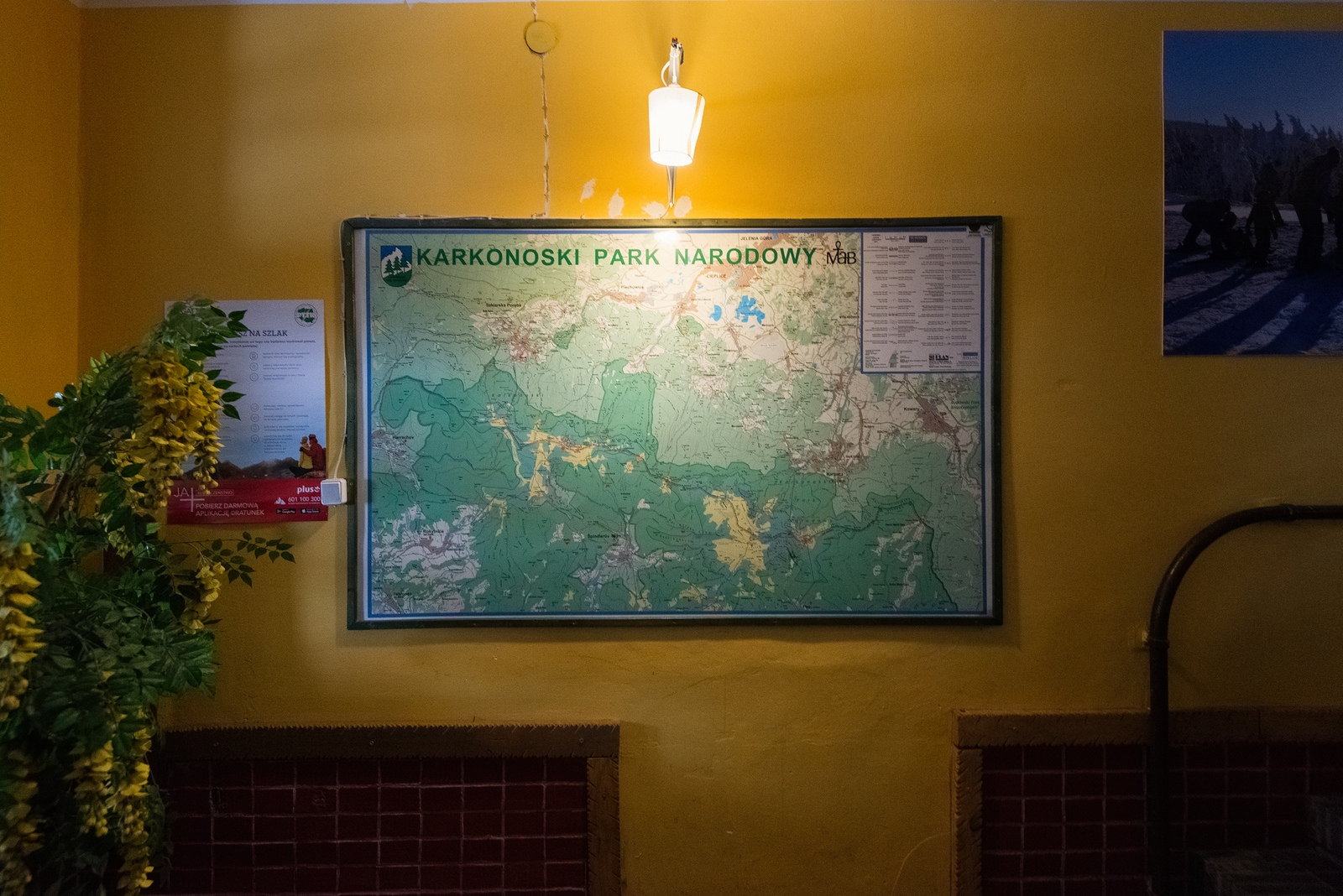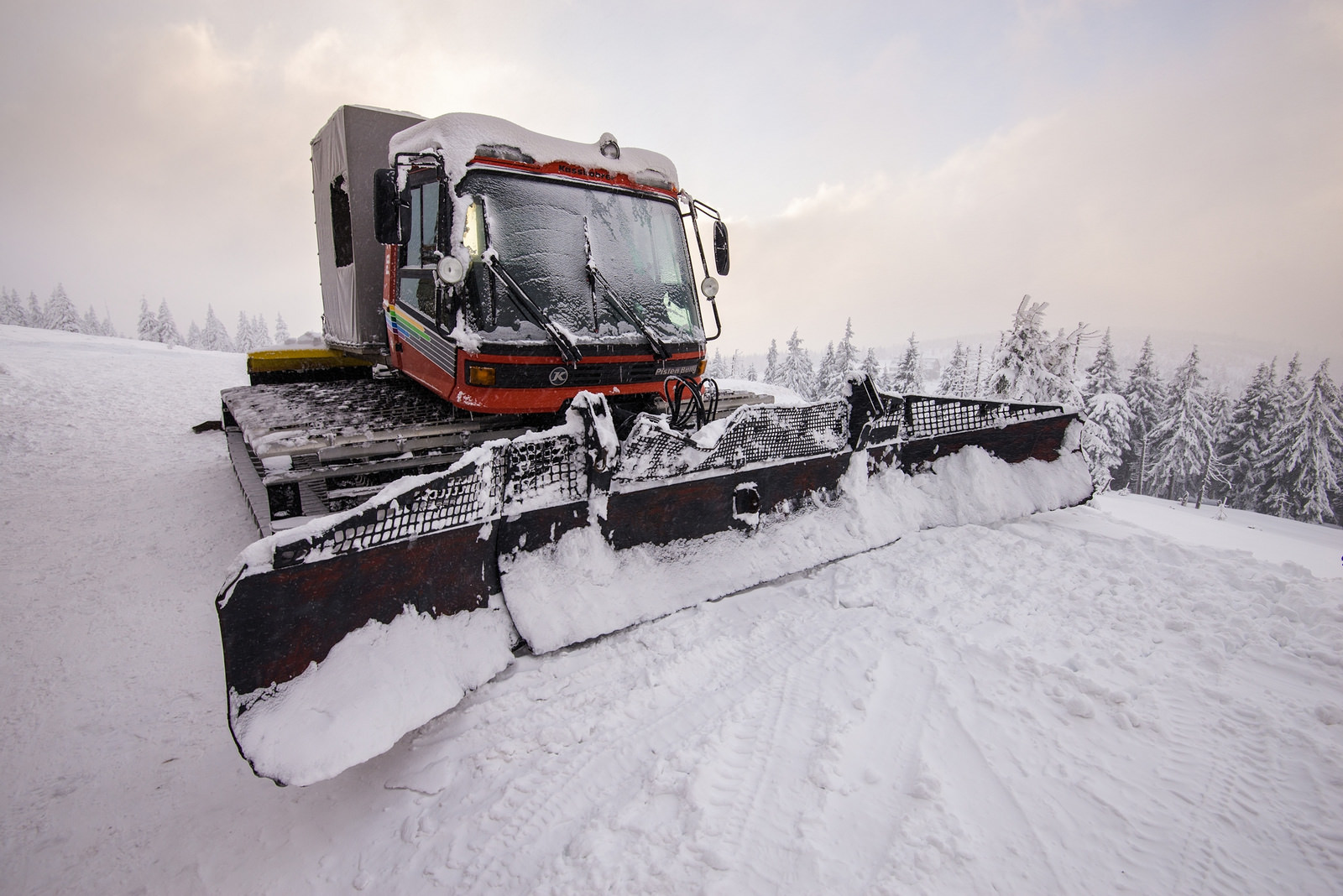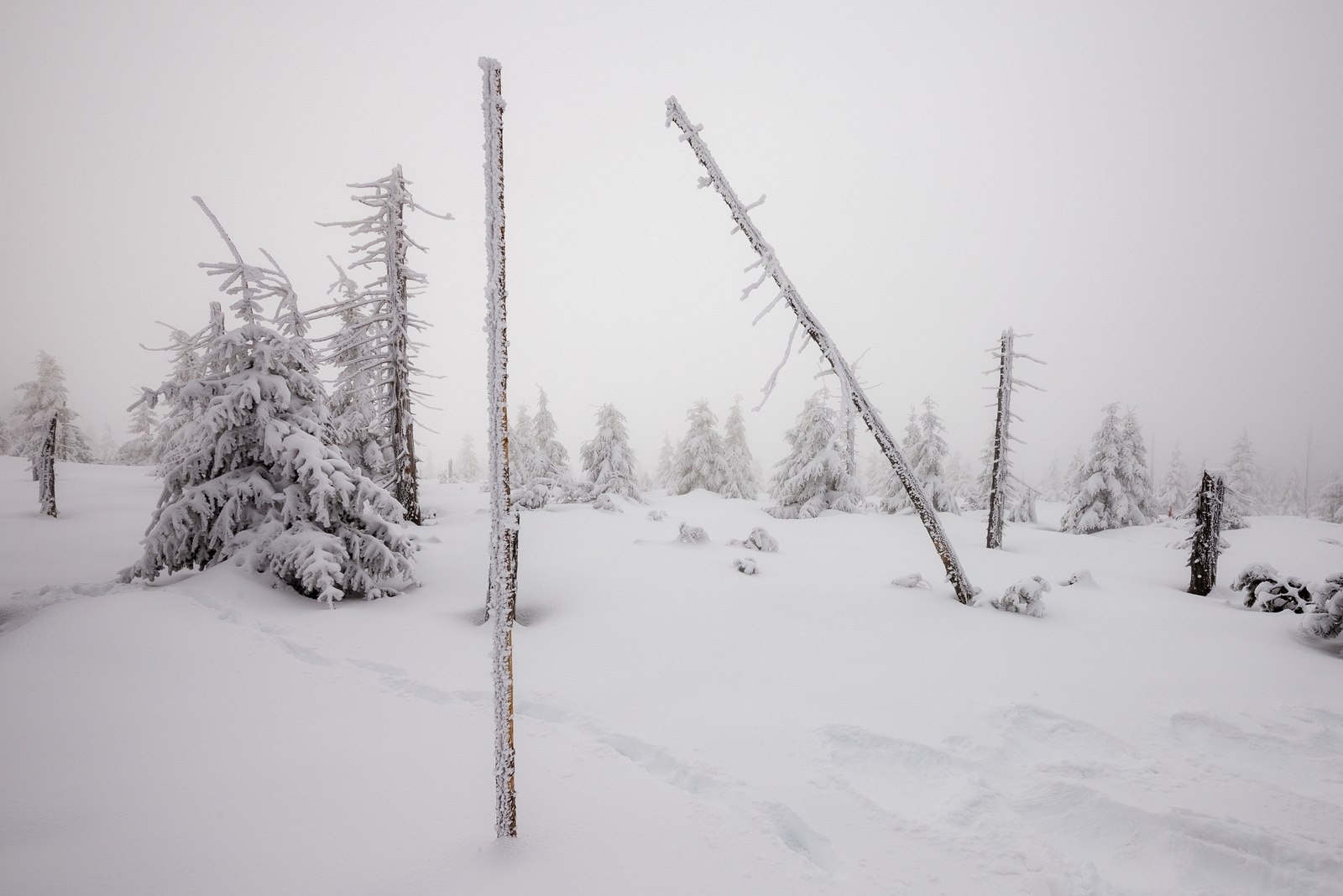 It was the last glimpse of light, it disappeared very quickly. After that there was only darkness, snow and wind 🙂