Pangong Tso lake is located along the border with Tibet, at the elevation of 4350 meters. About 158 kilometers from Leh (over 5 hours of driving).
To get there, you cross over the 5360 meters Chang La Pass, the third highest motorable road in the world!
We stayed overnight with local people, in the small village called Spangmik.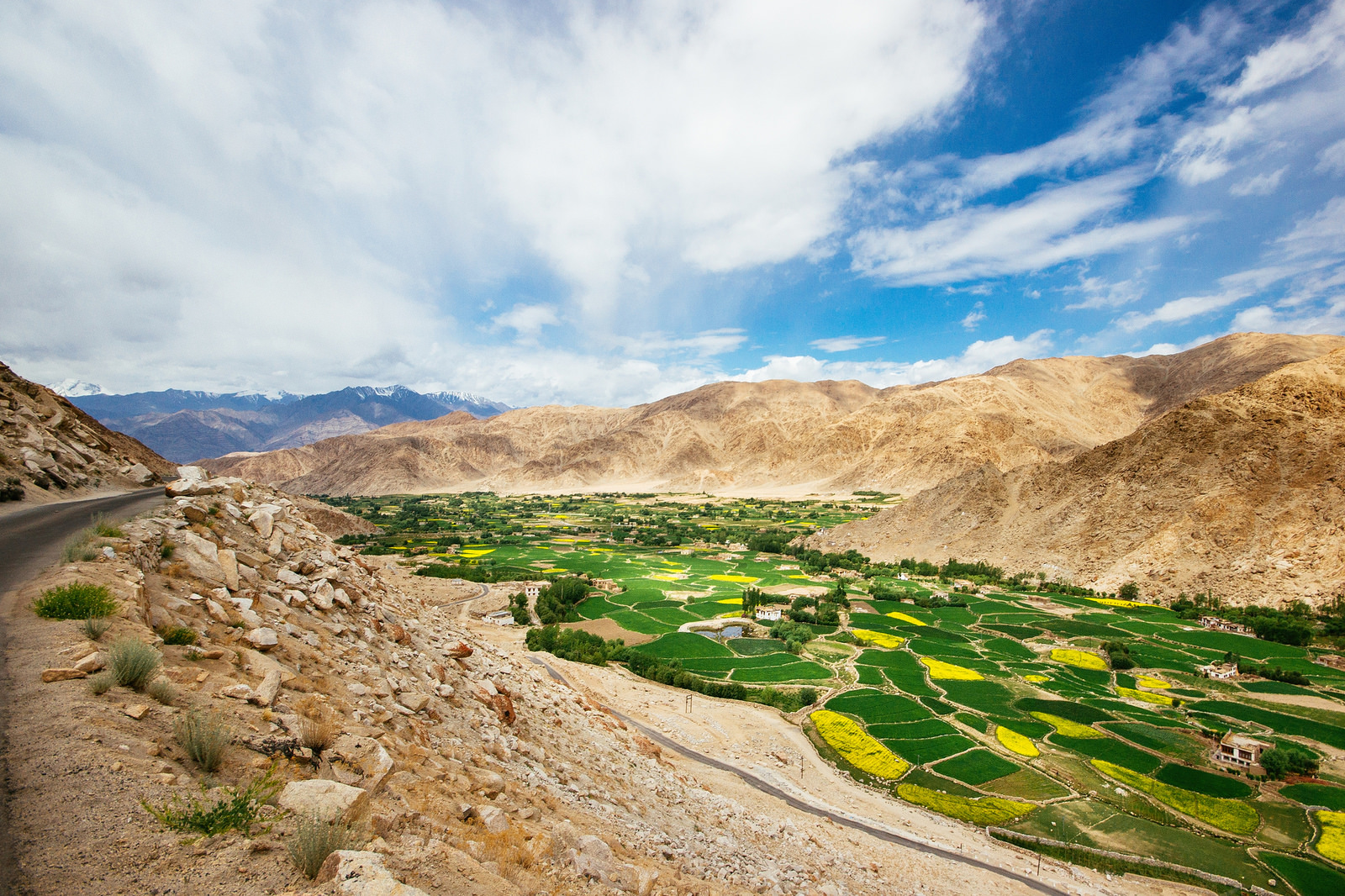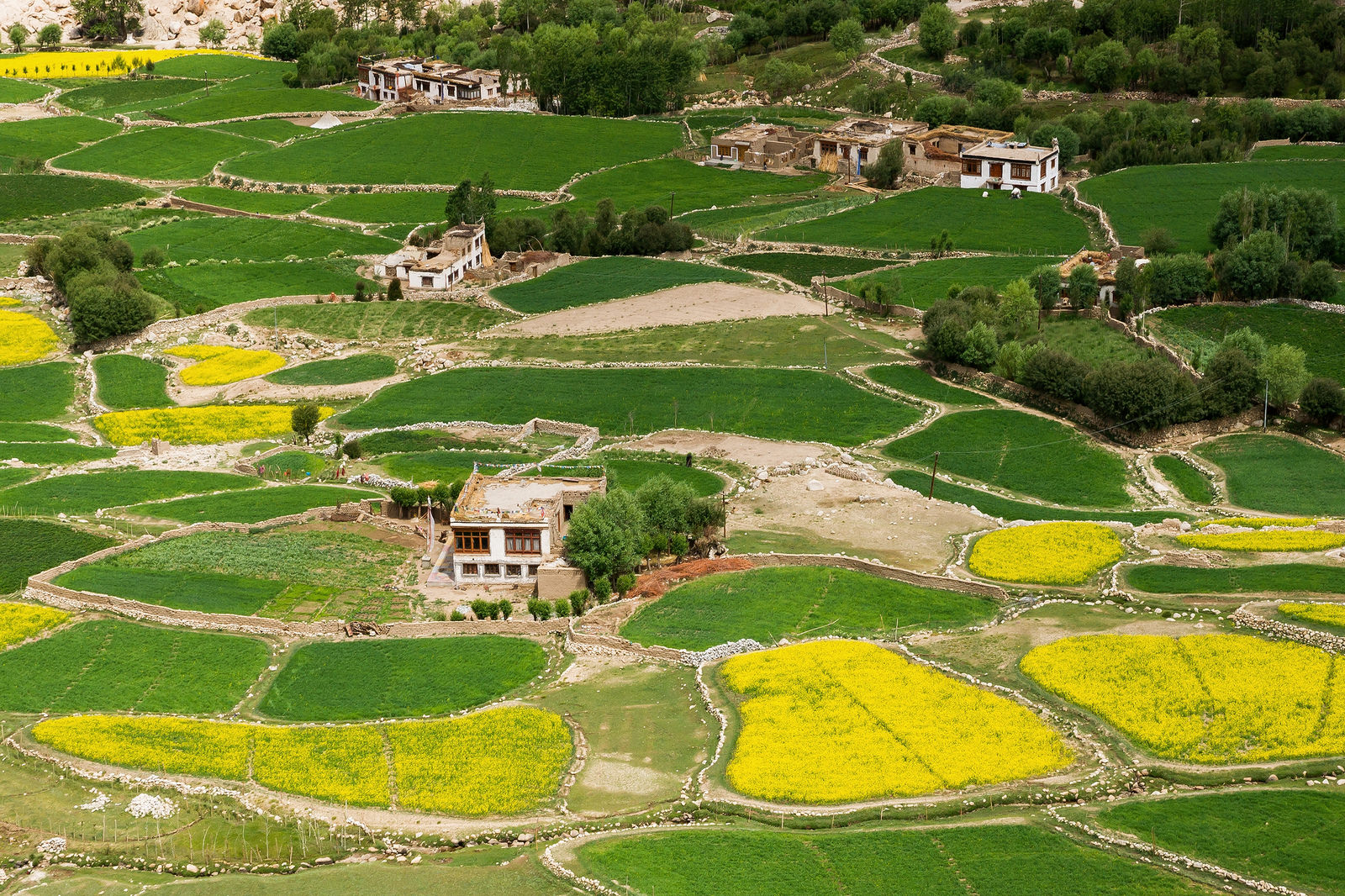 Yep, traffic jam in the Himalayas!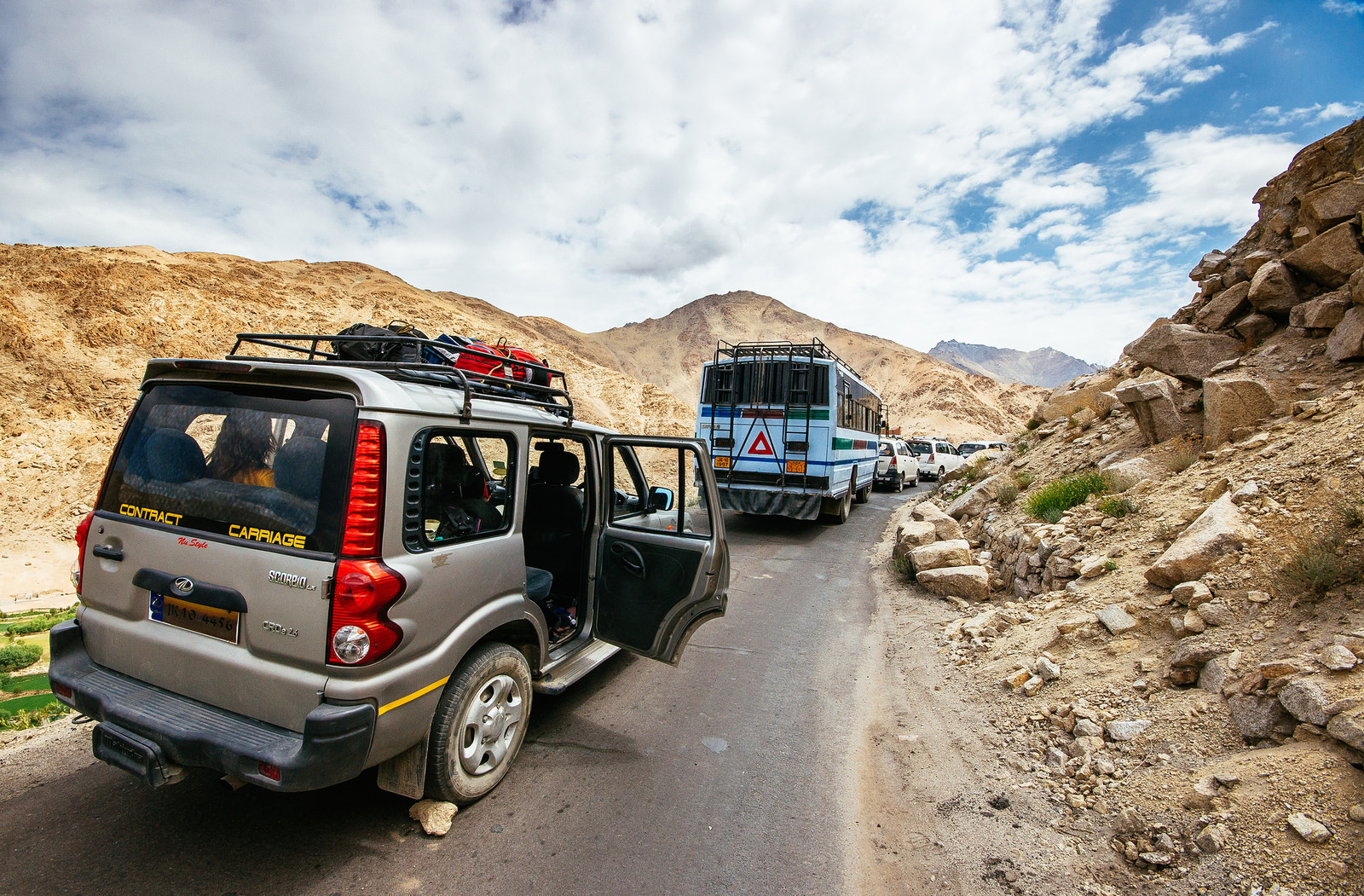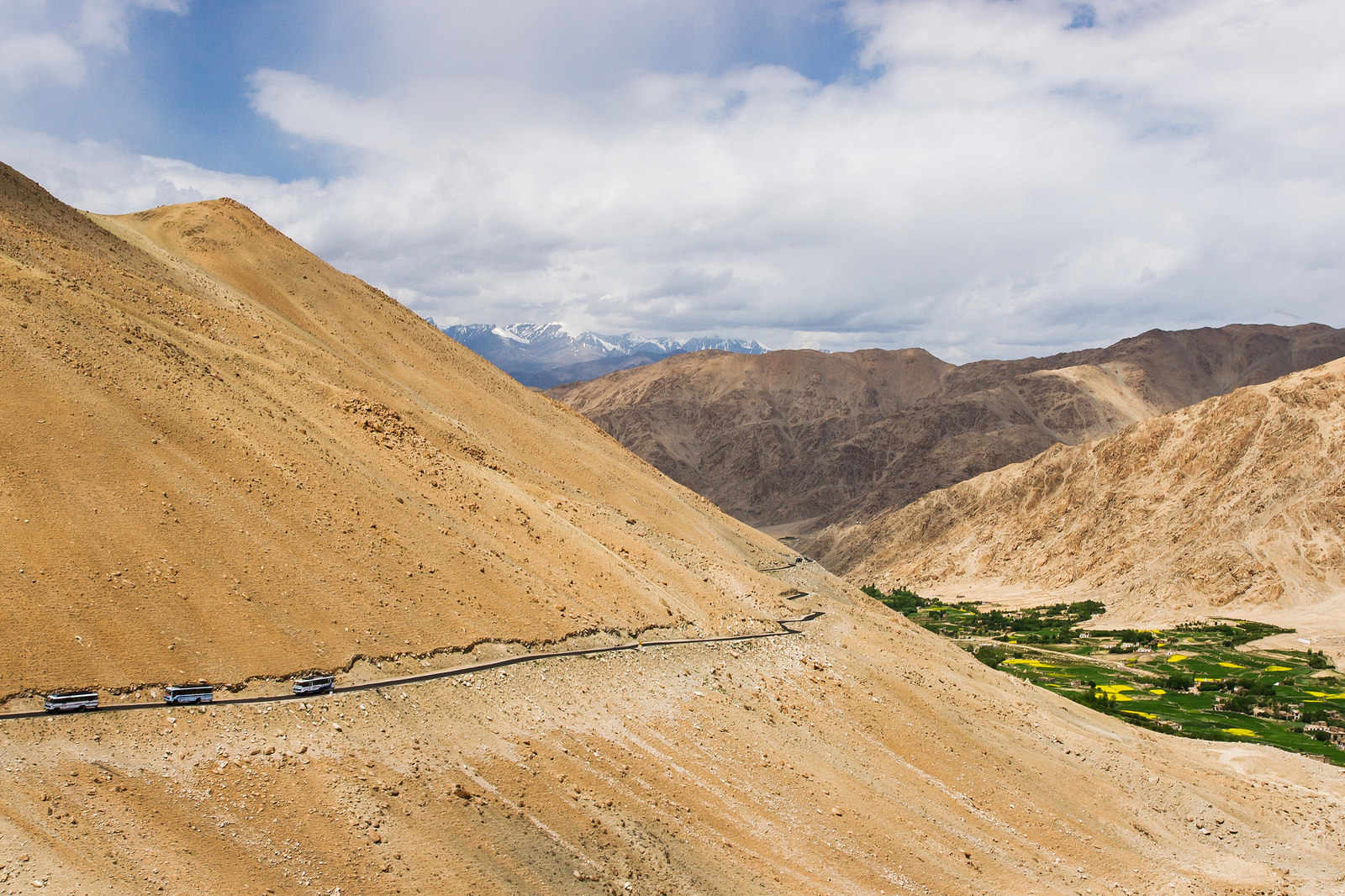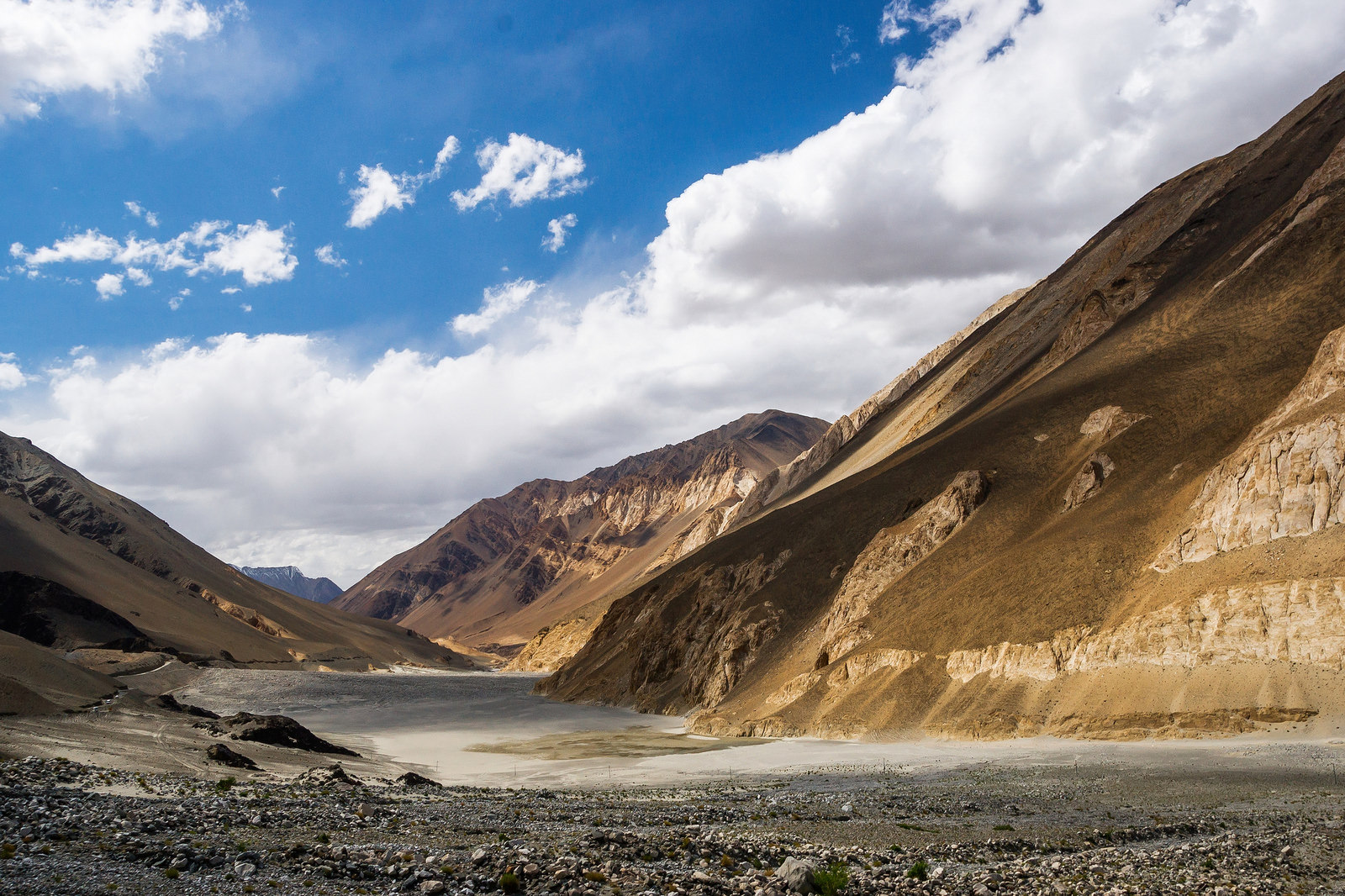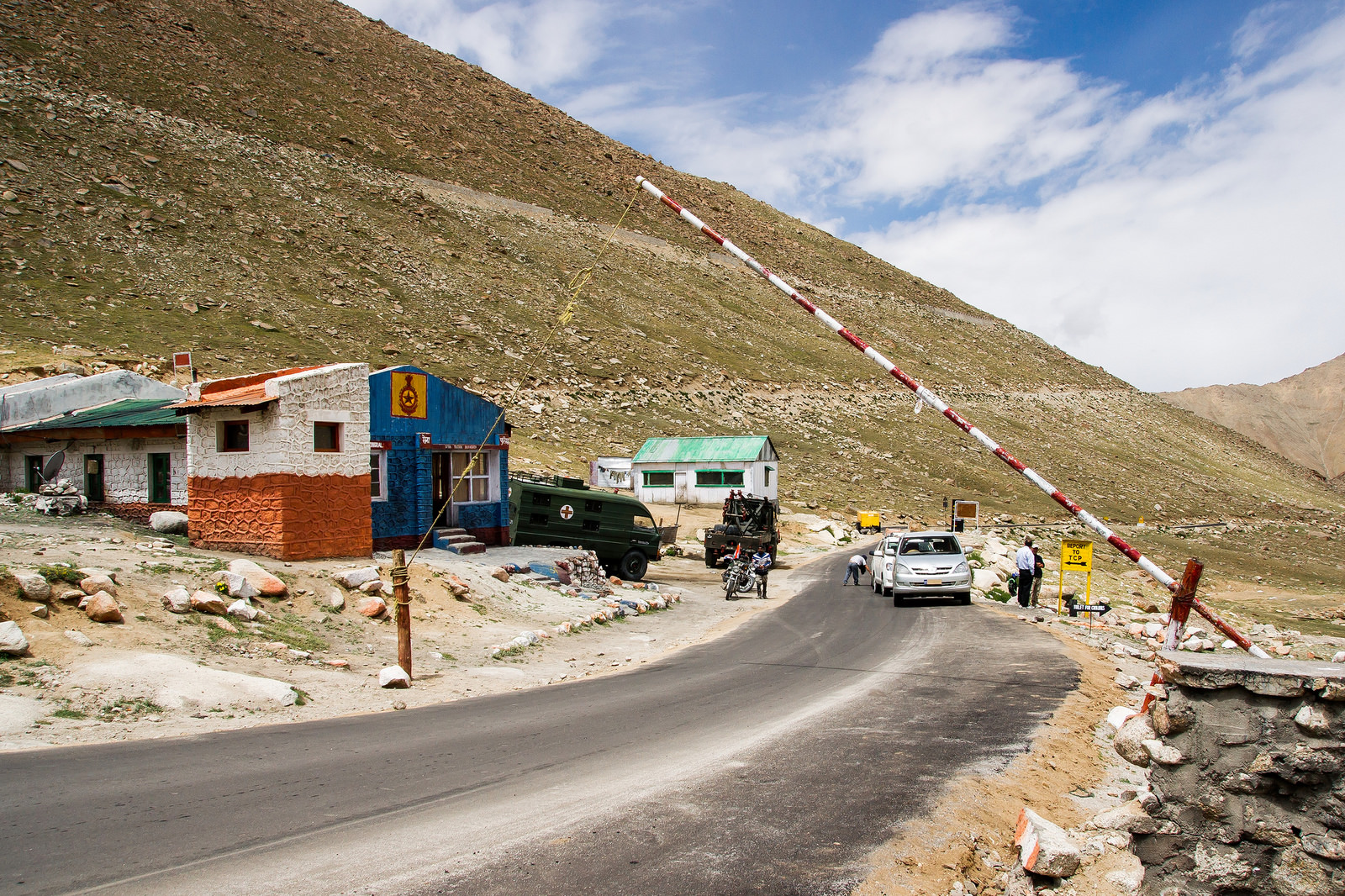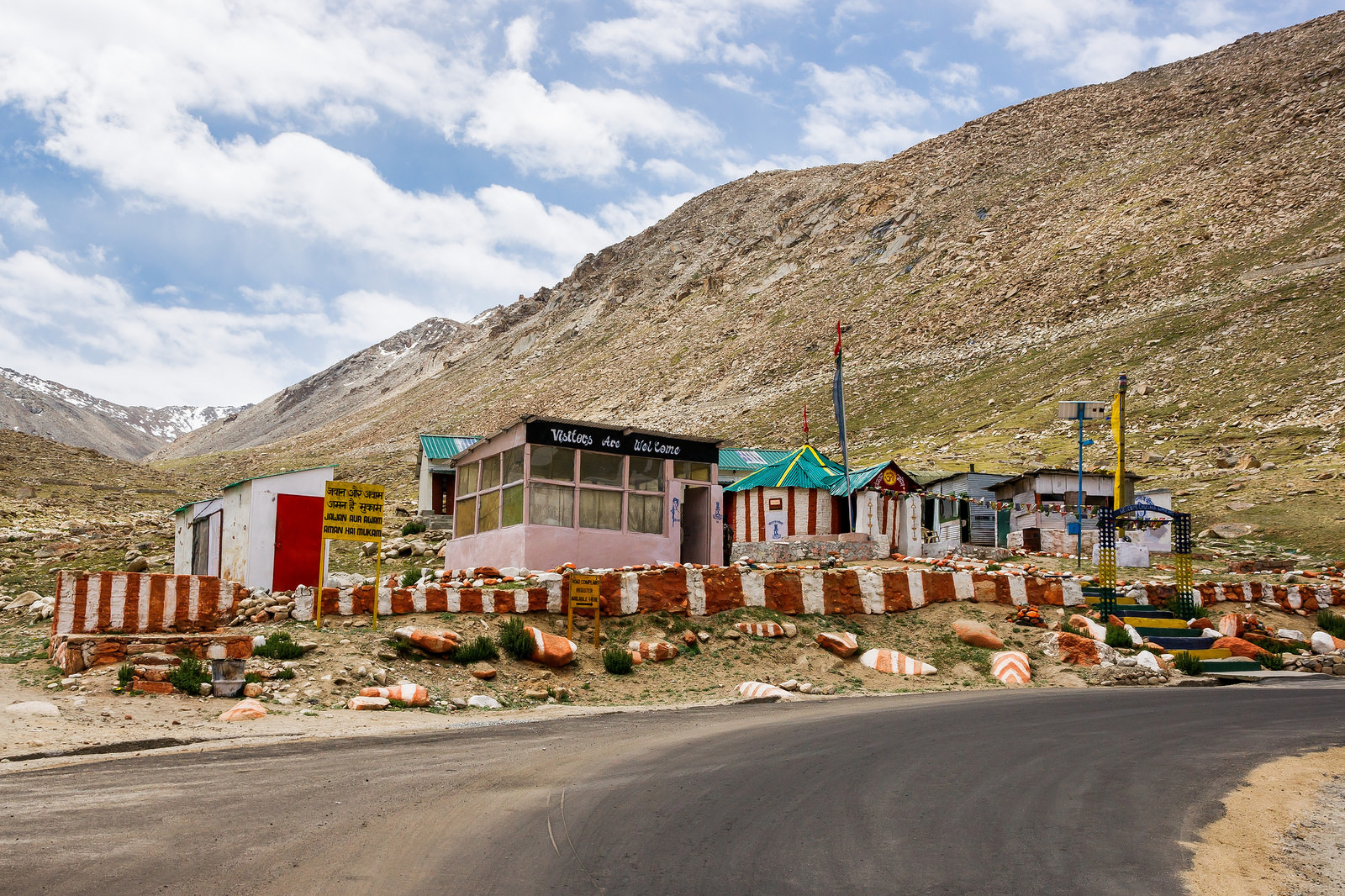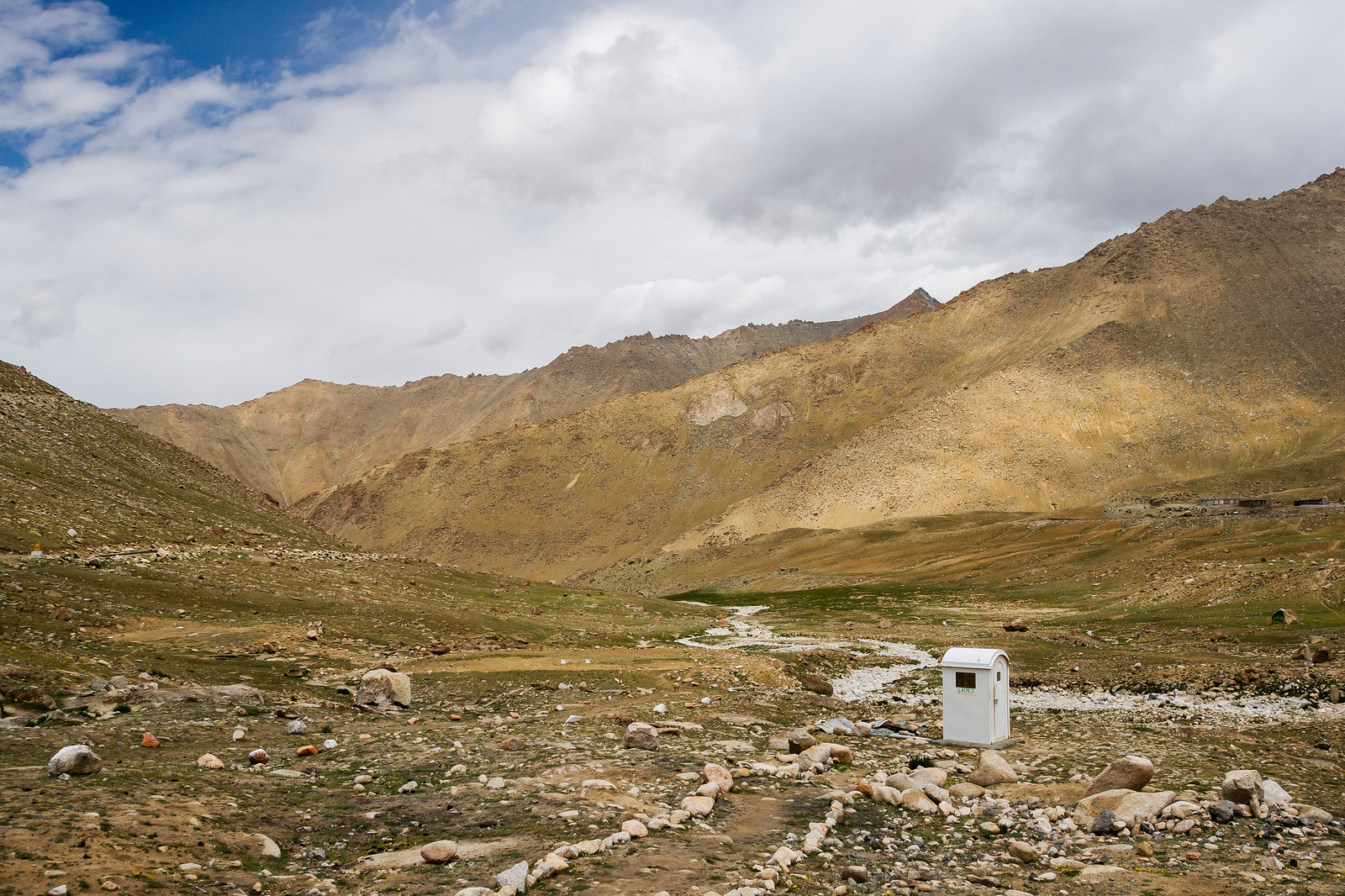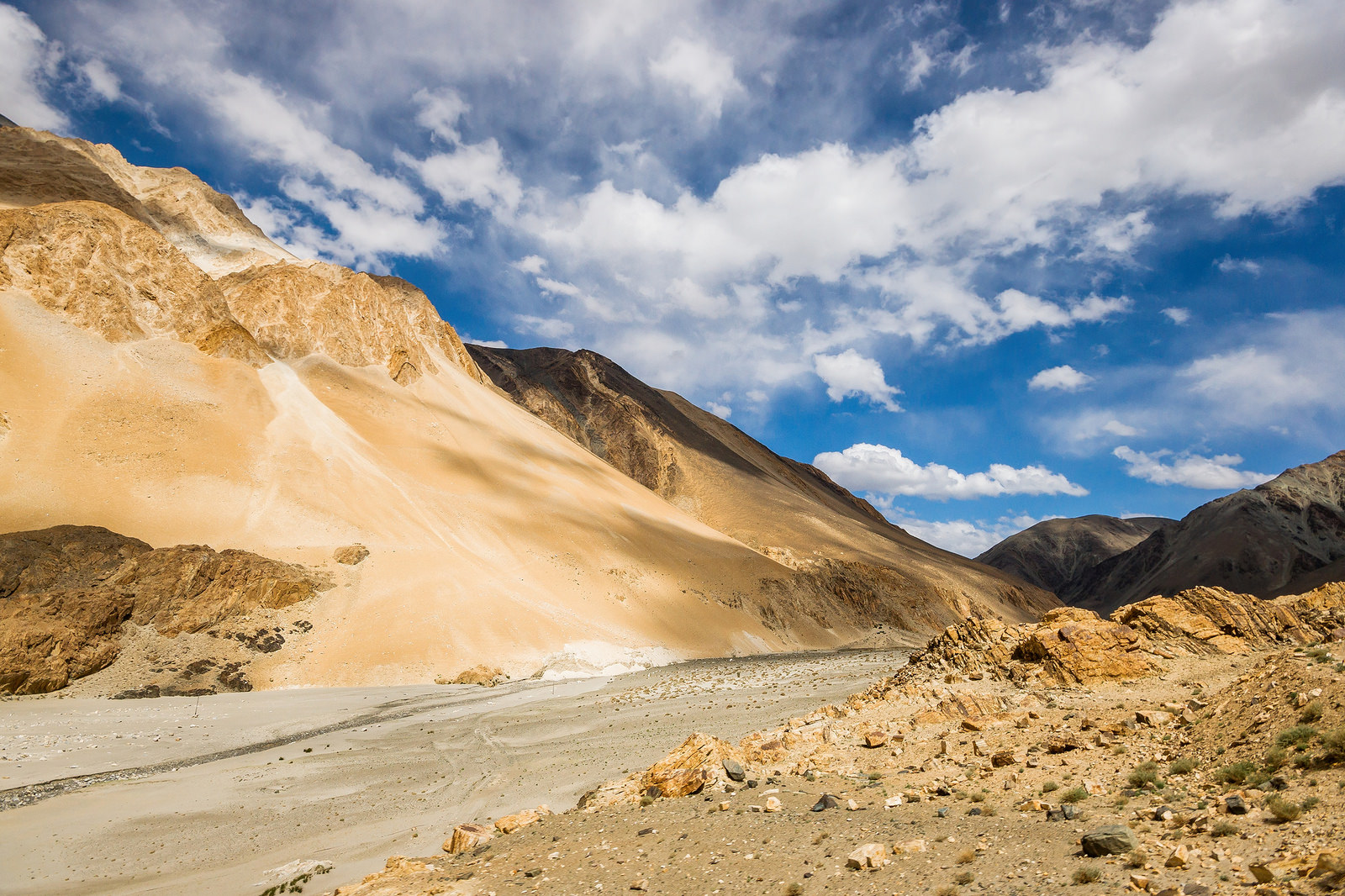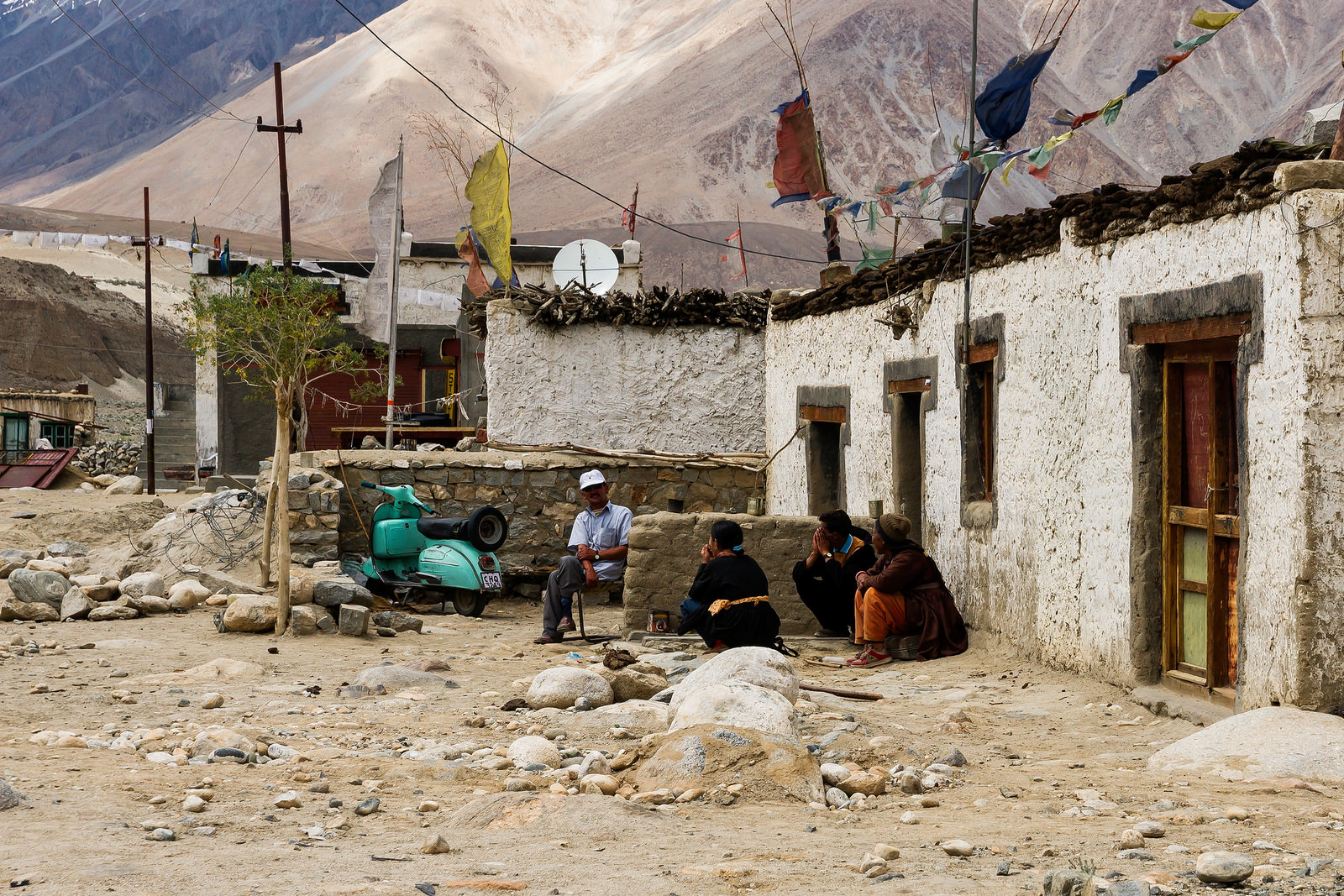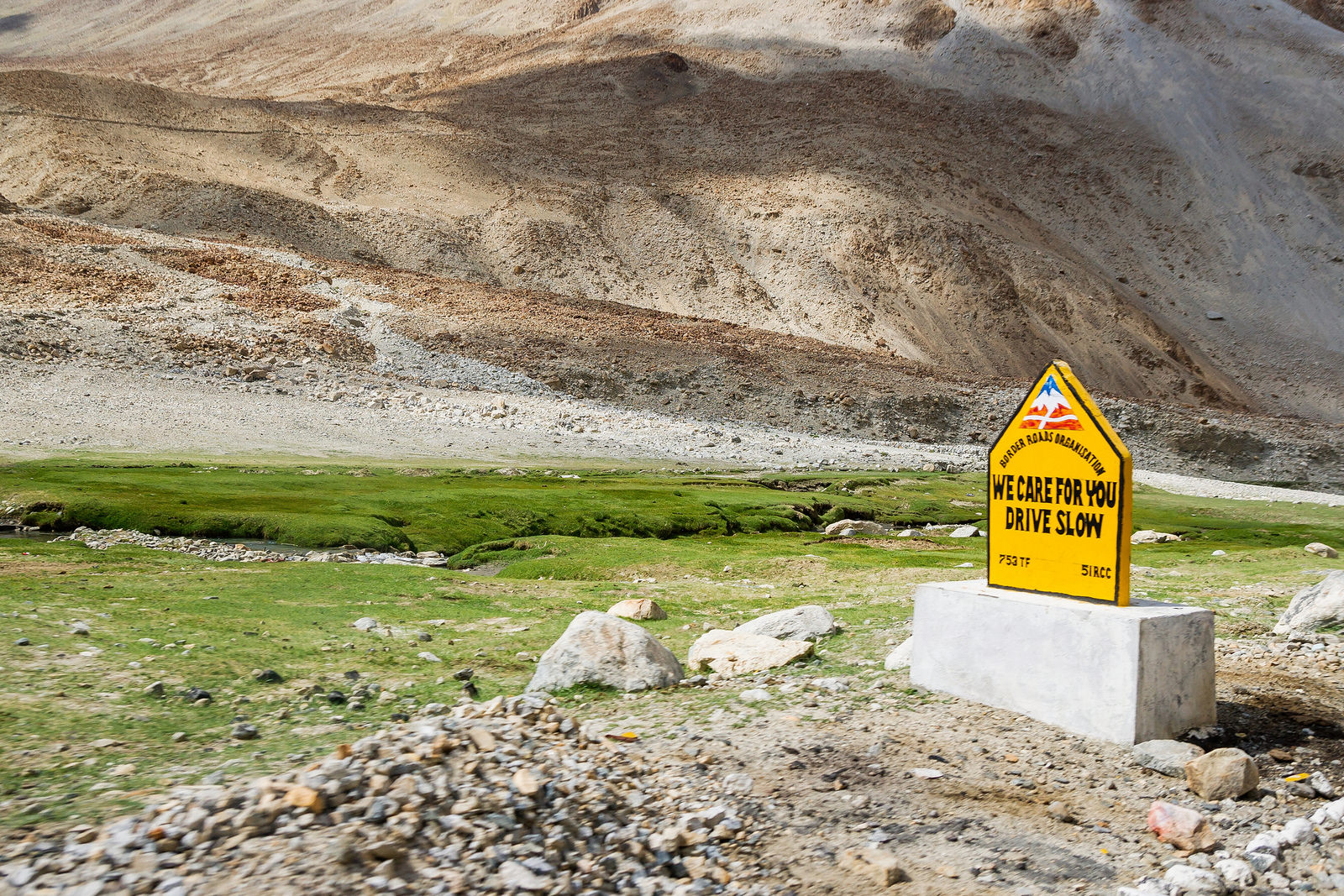 5360 meters above the sea level!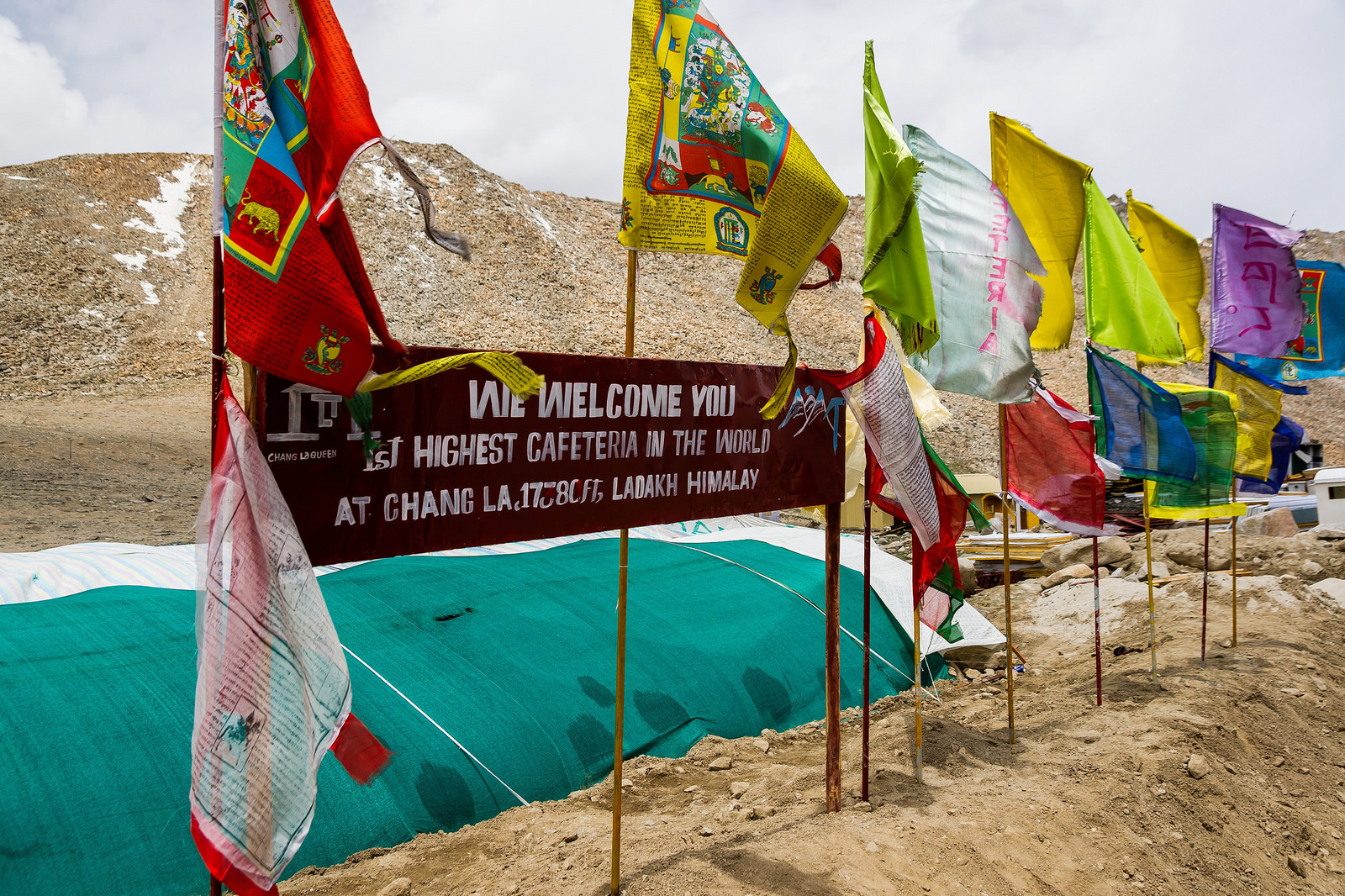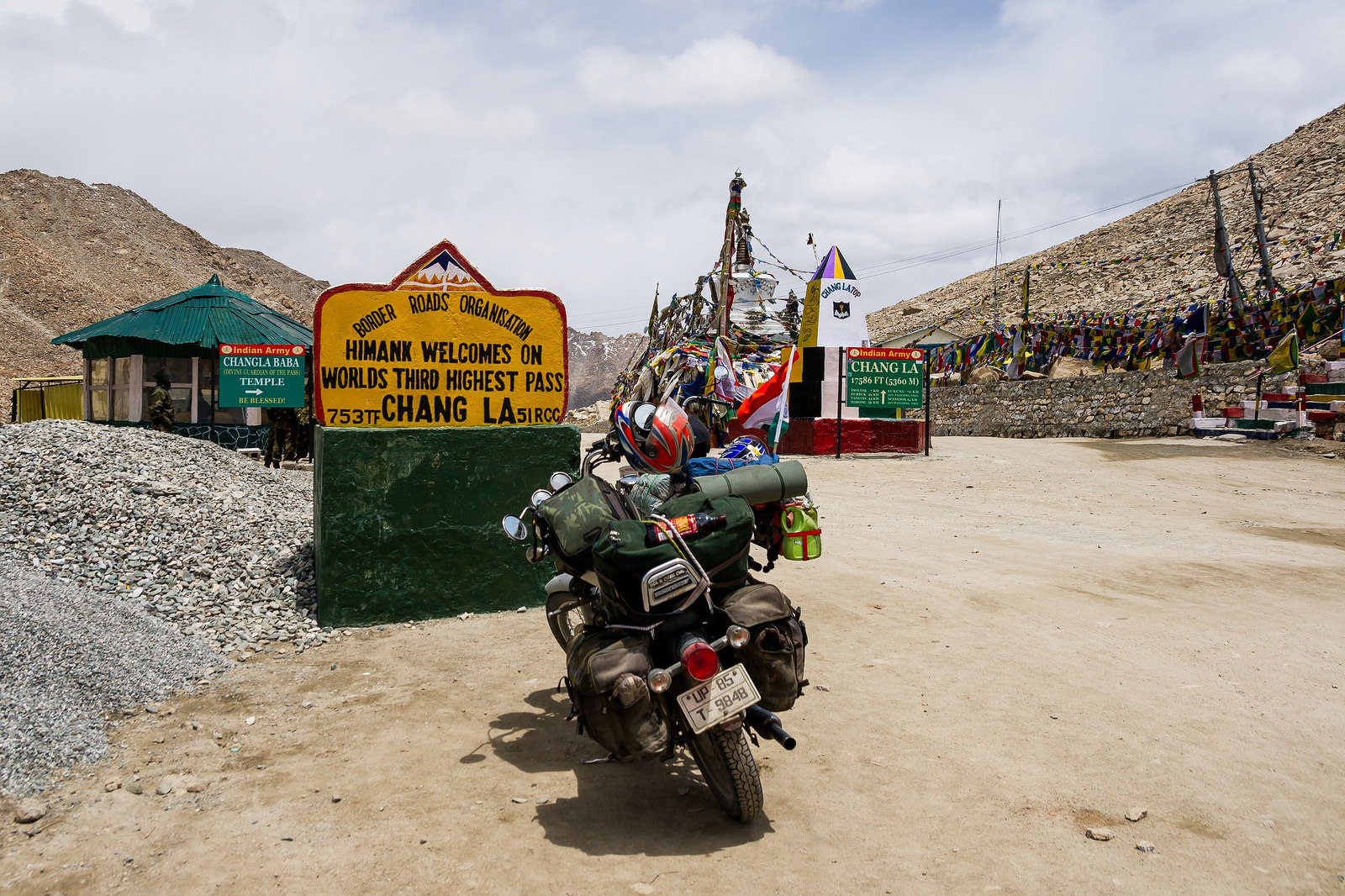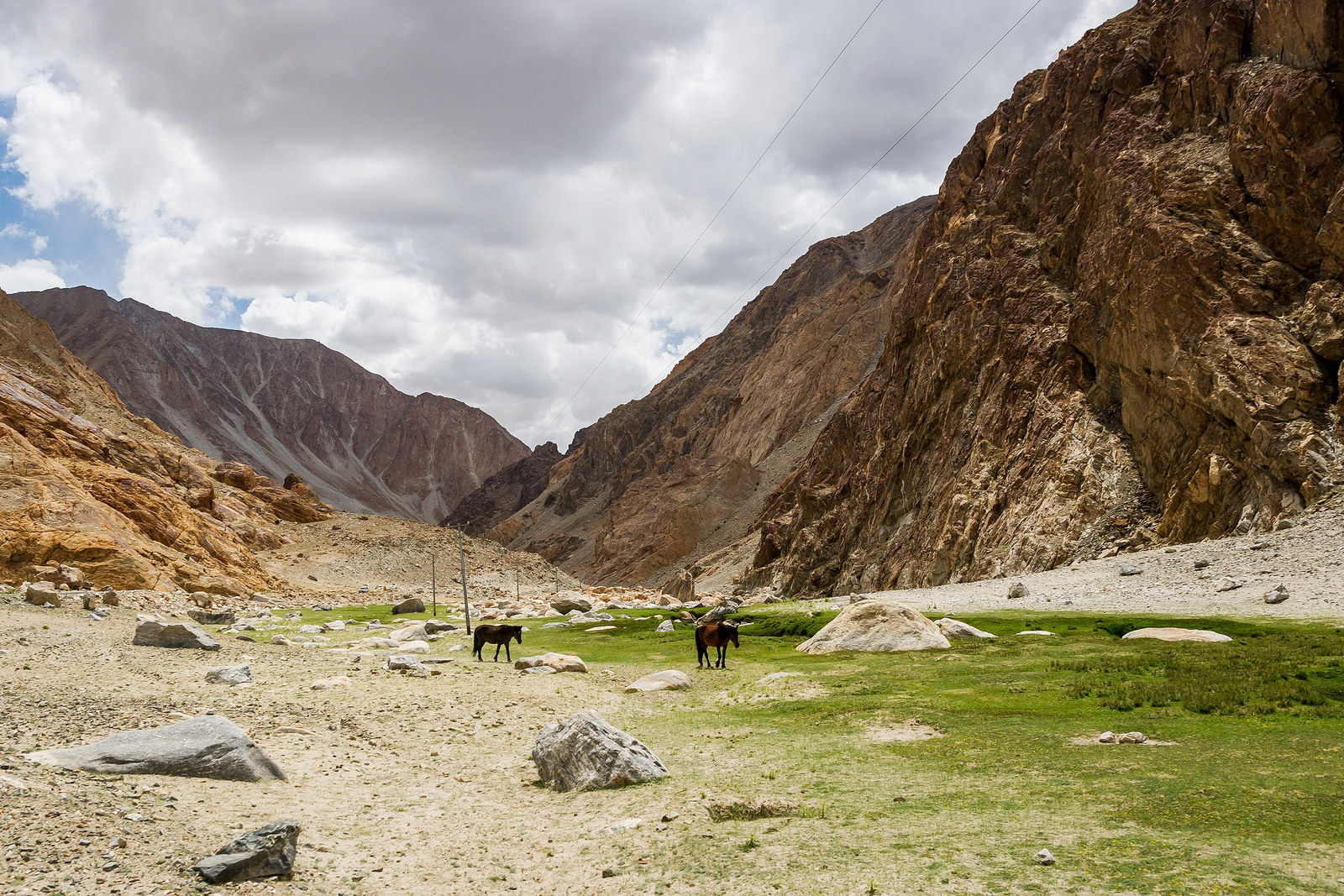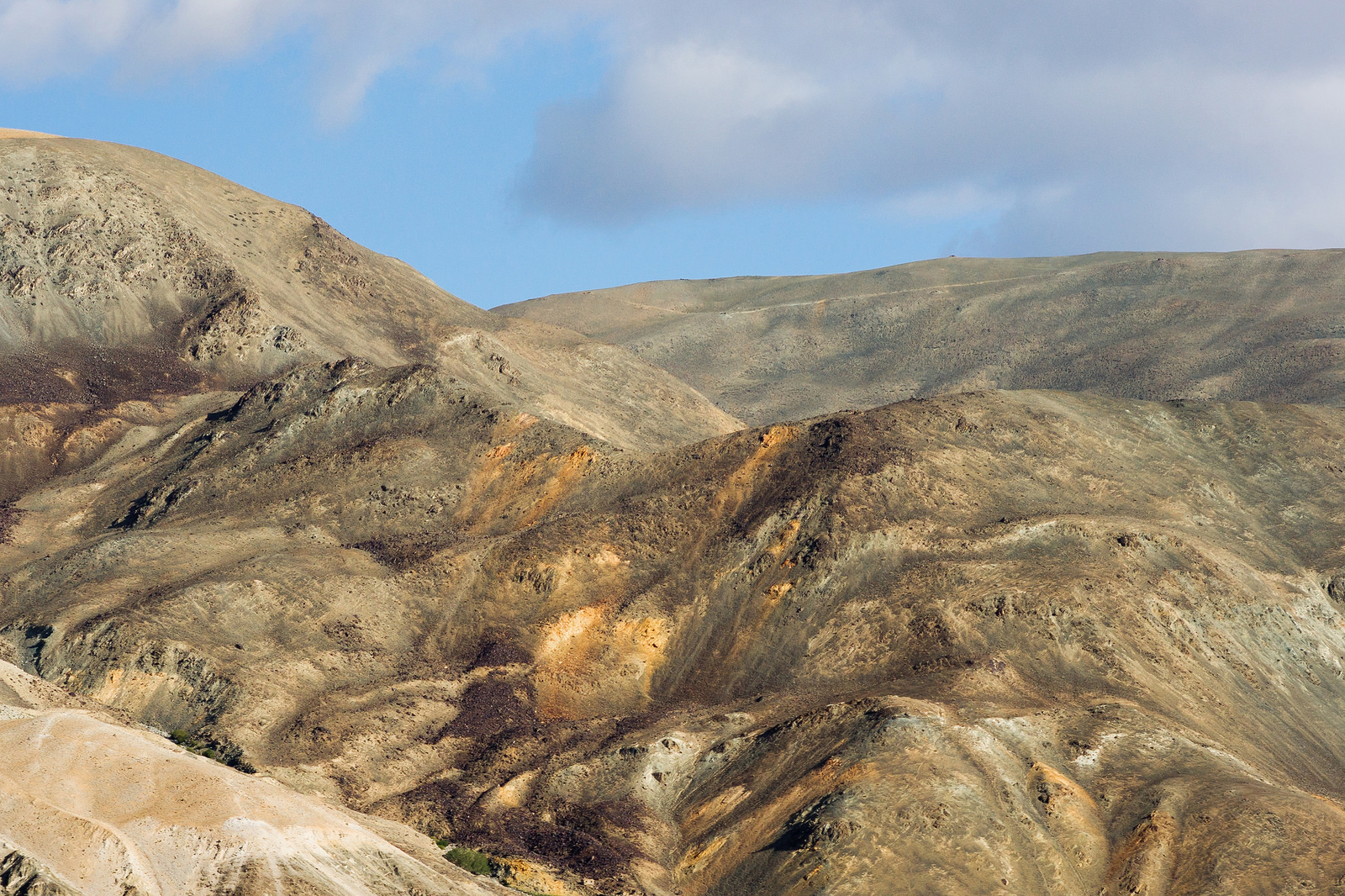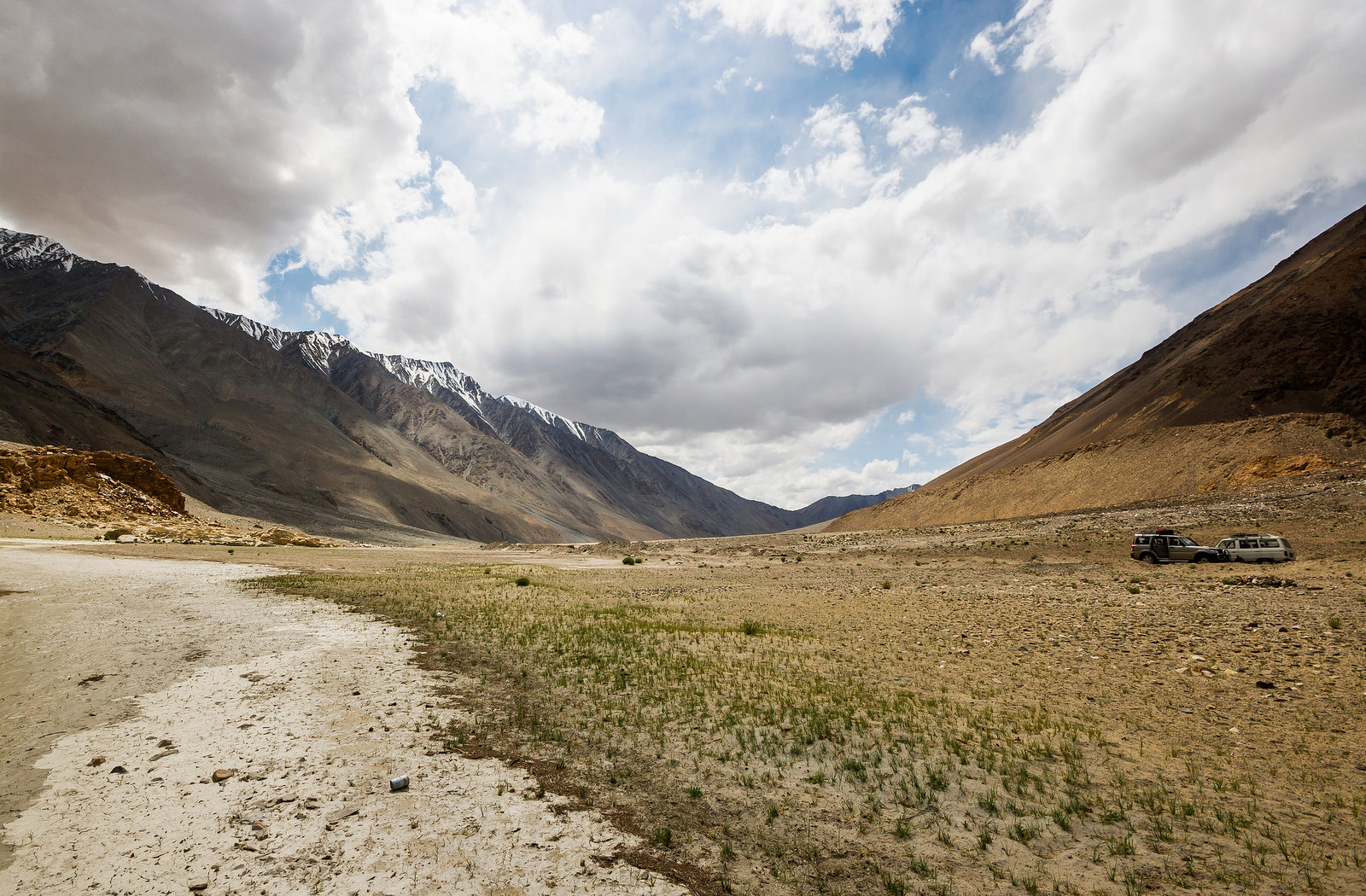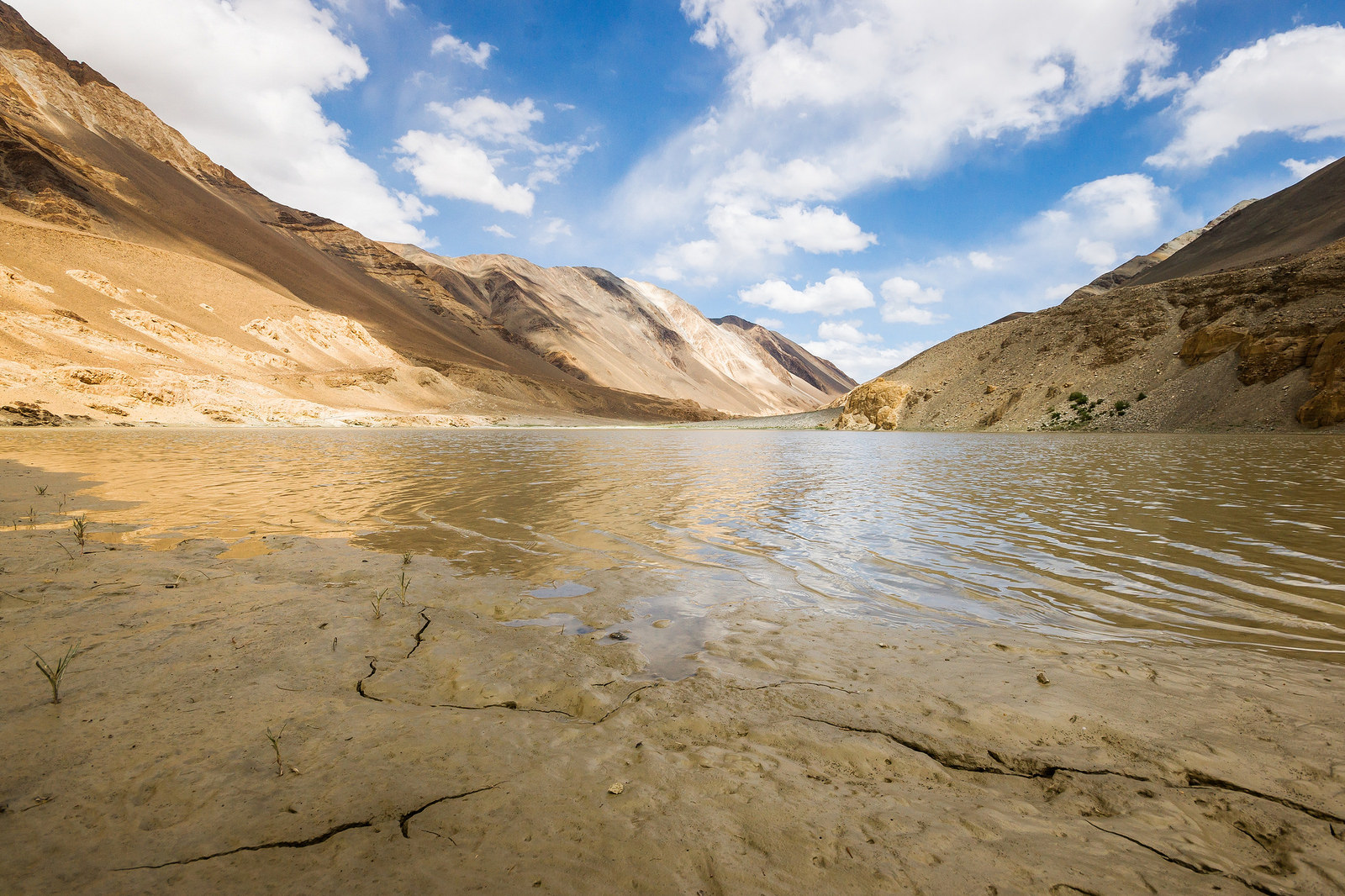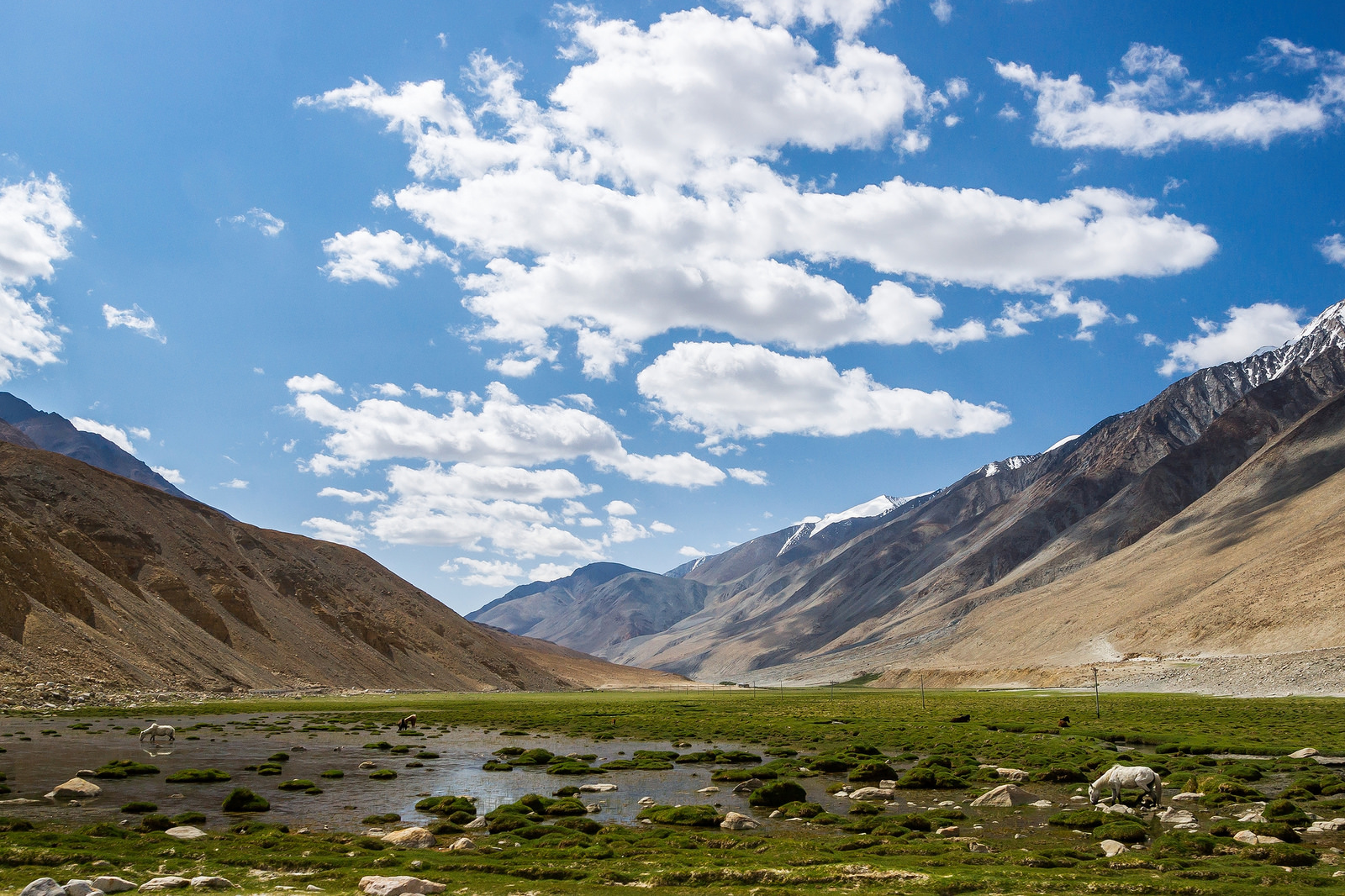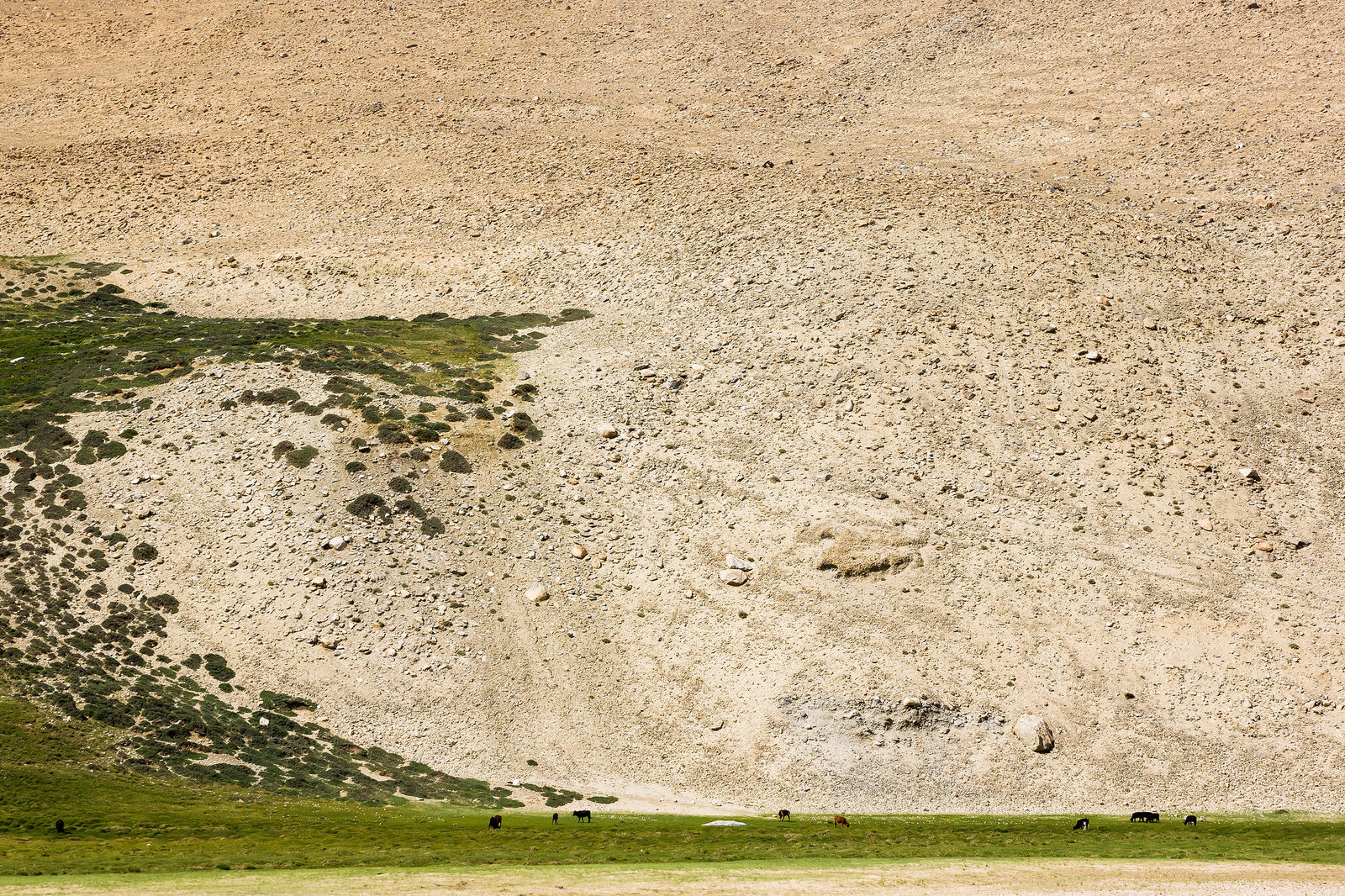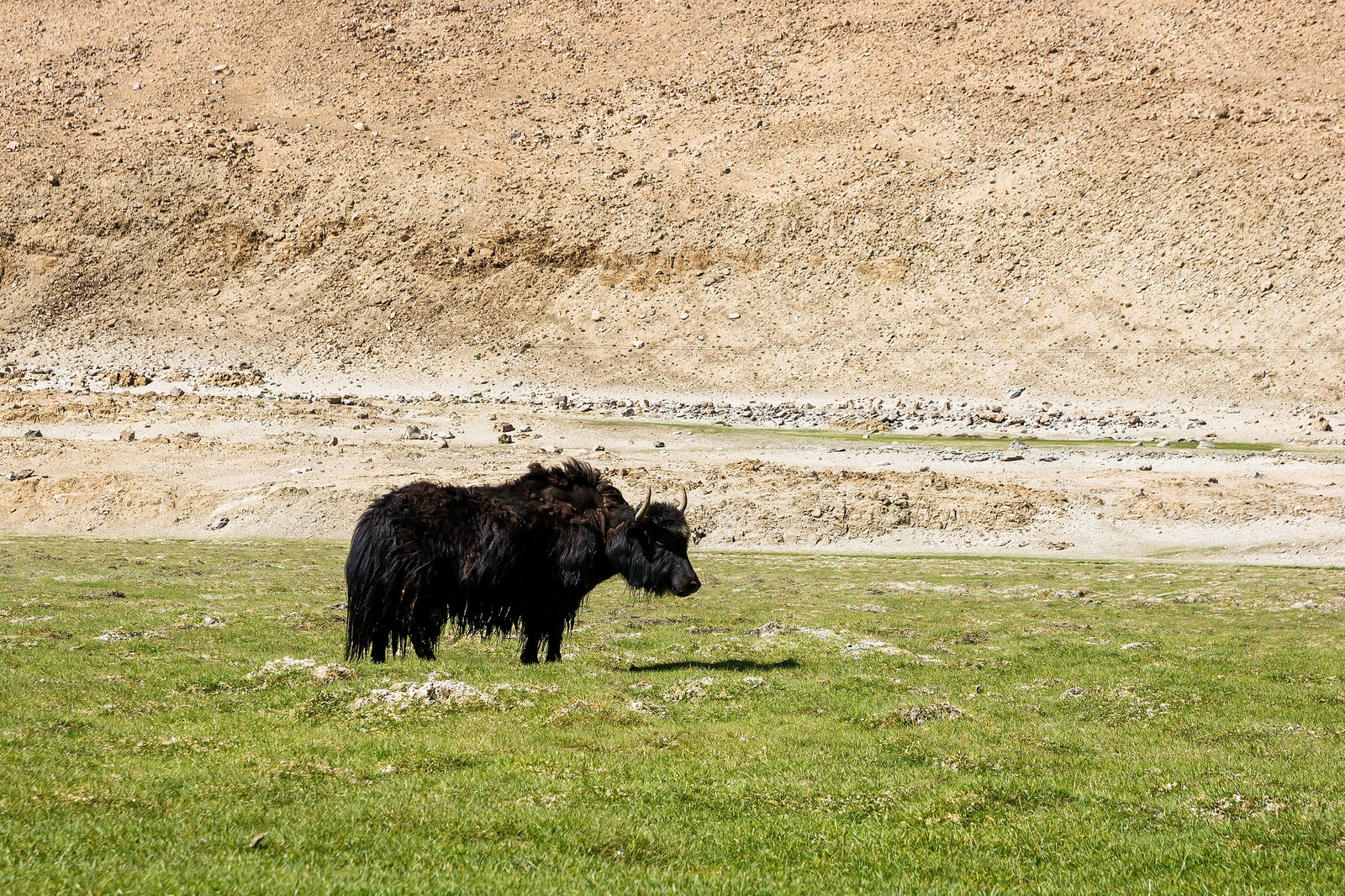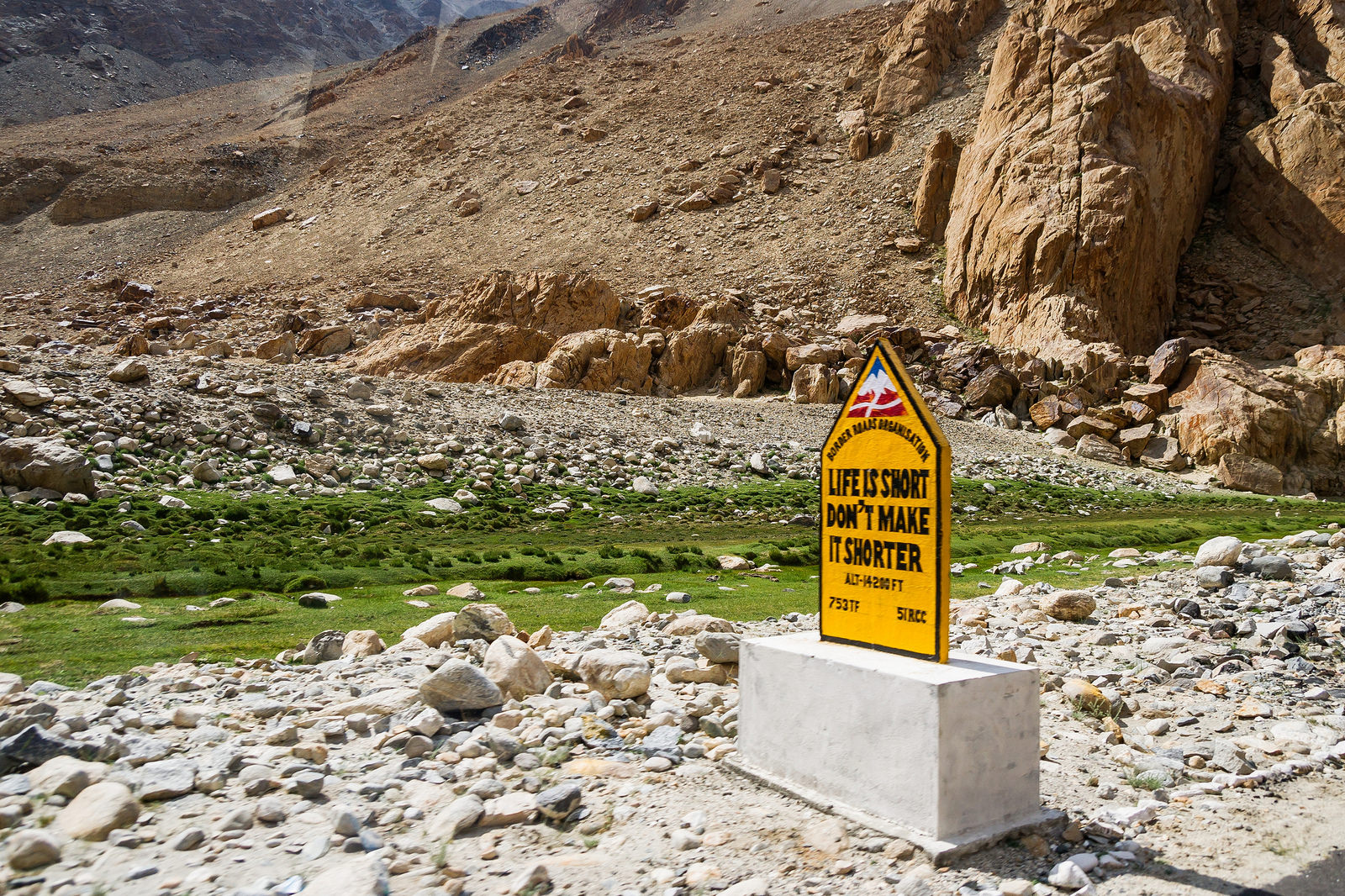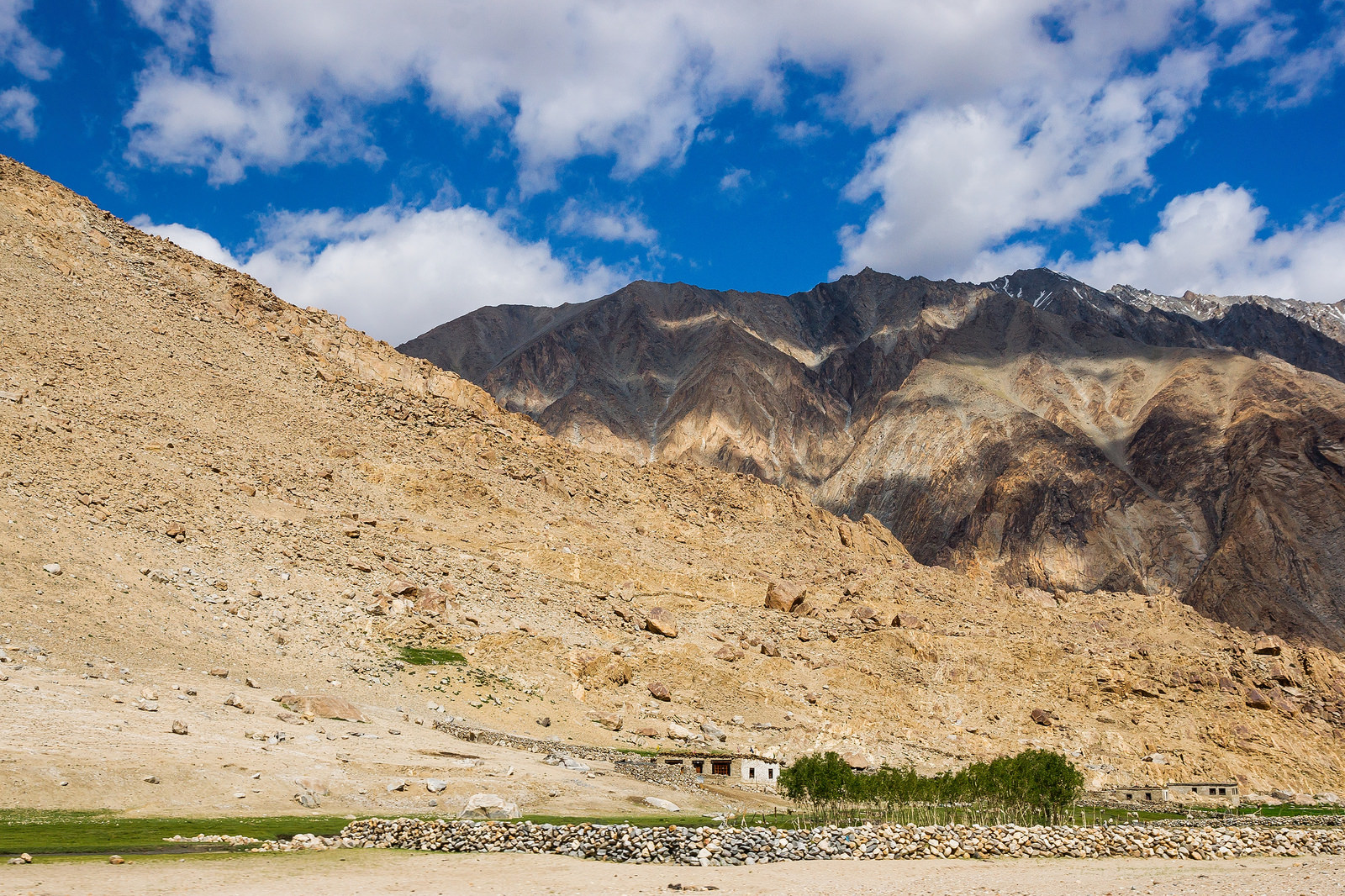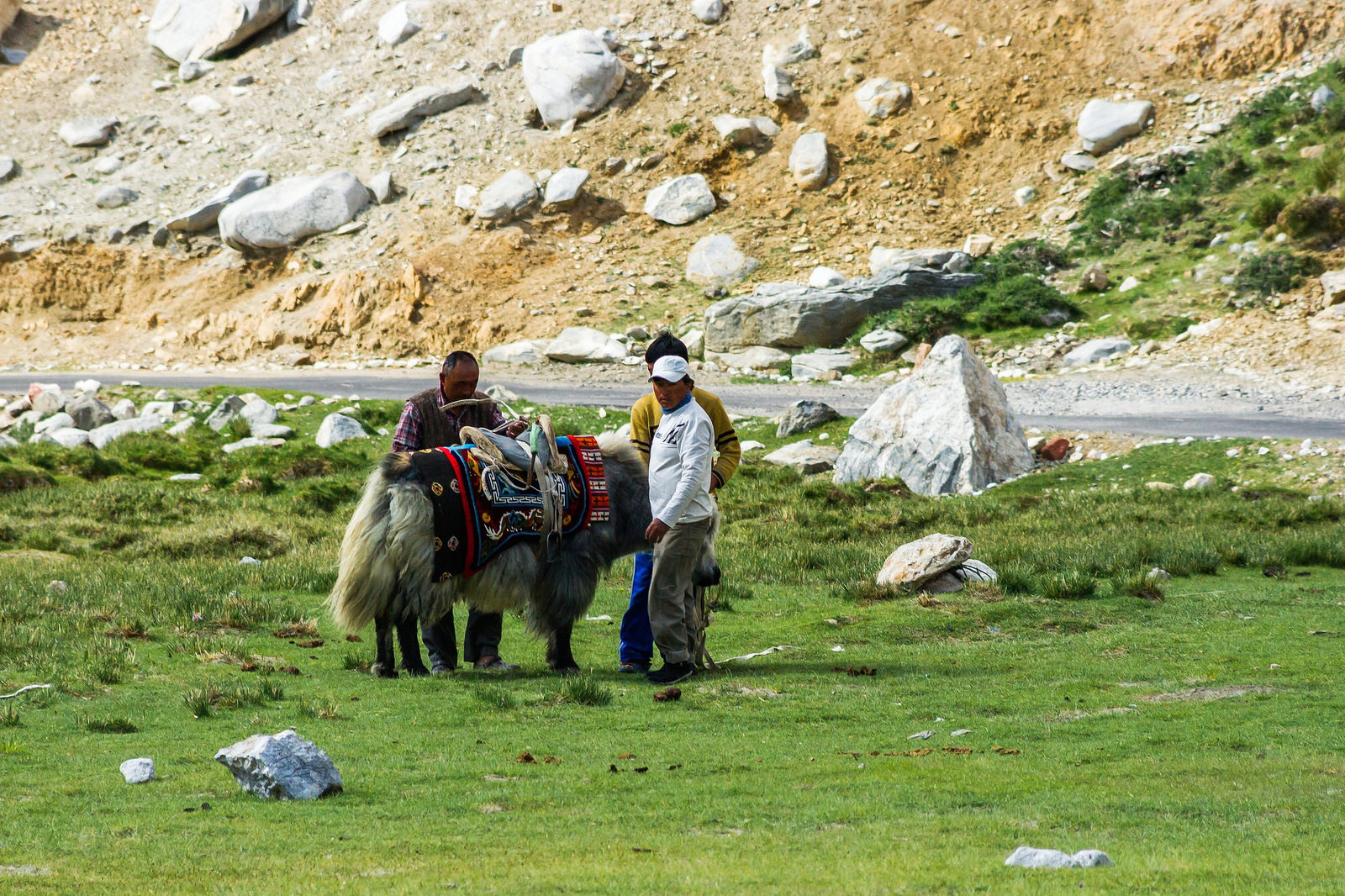 Marmots were so friendly!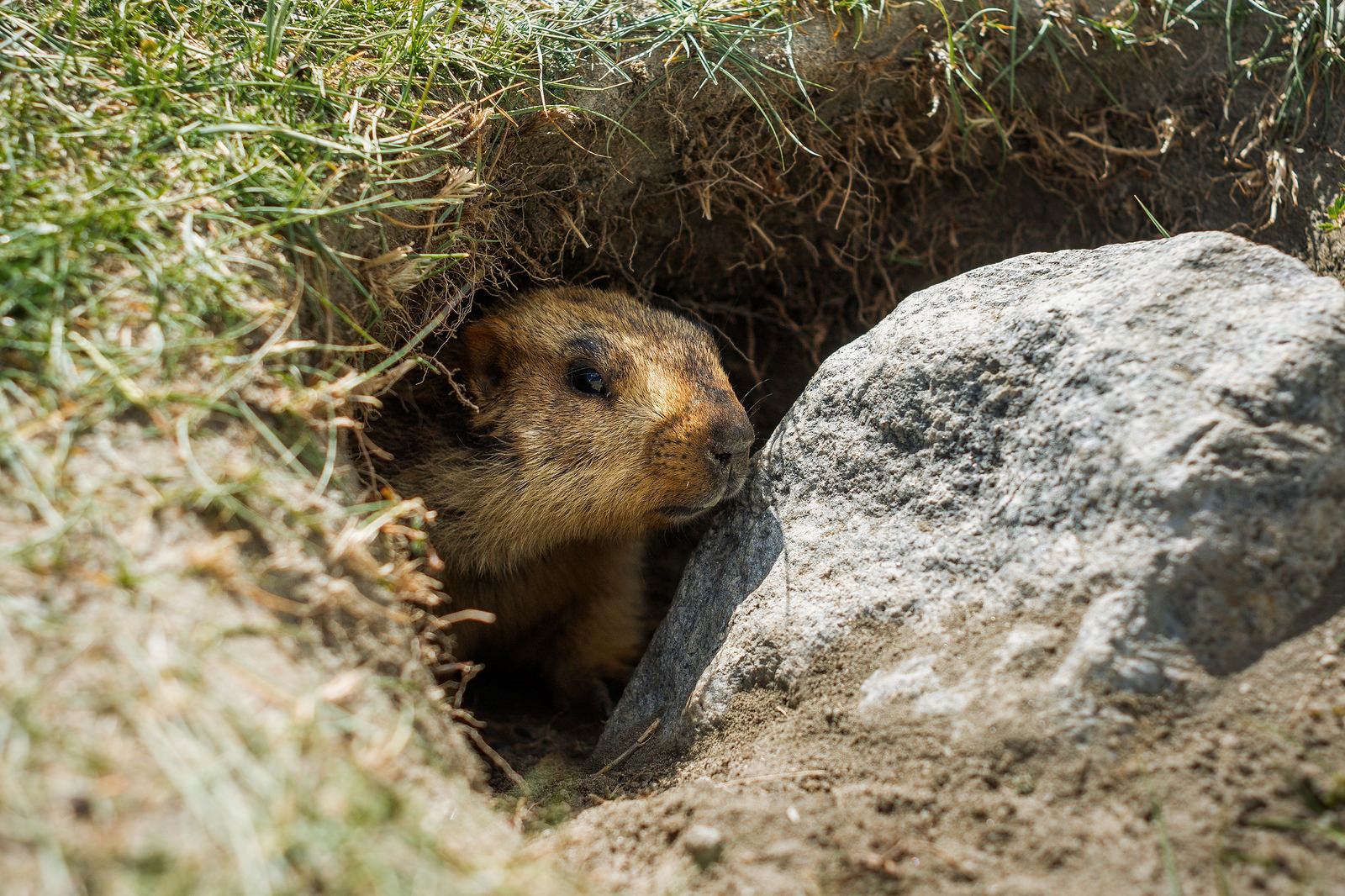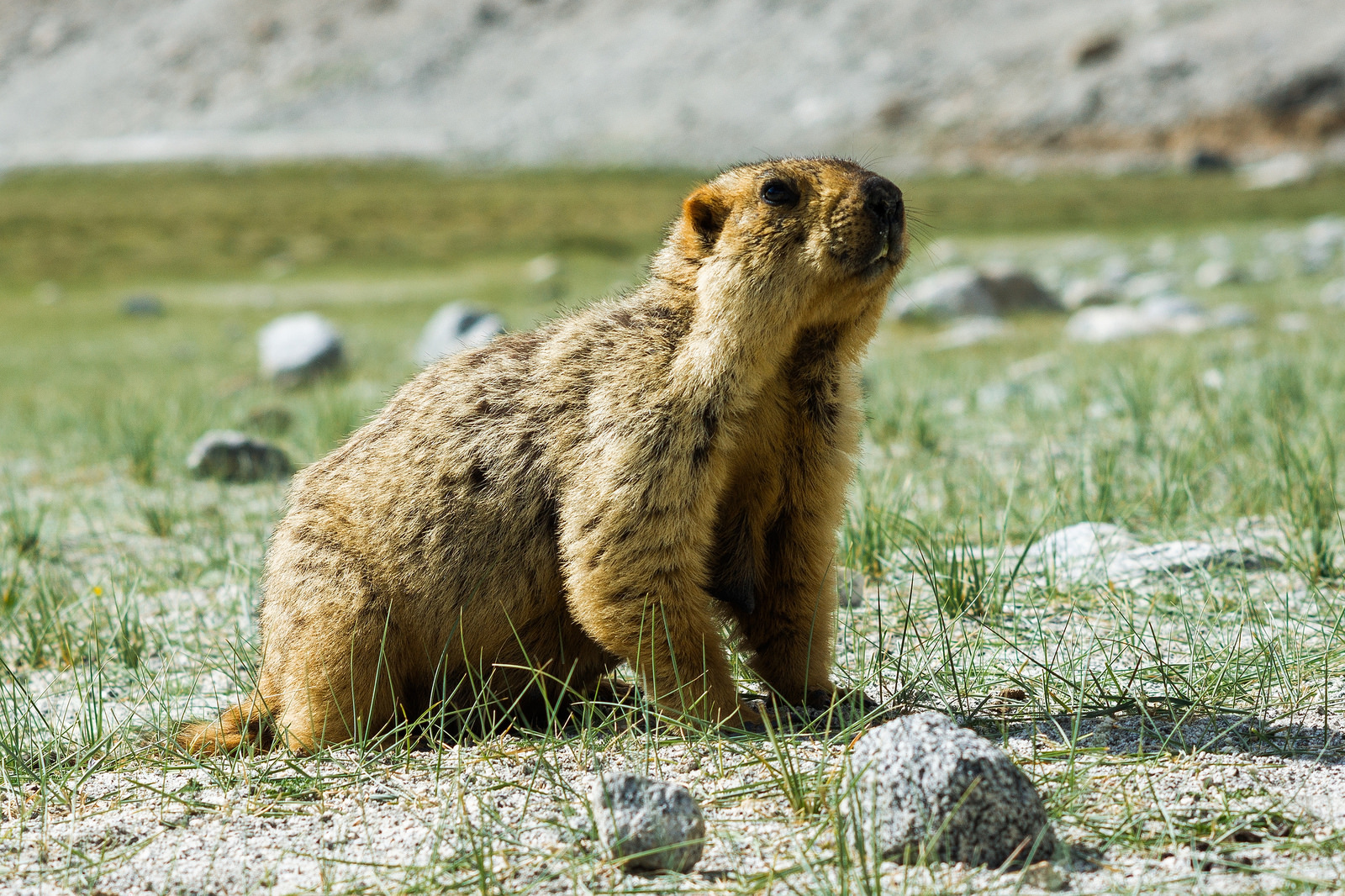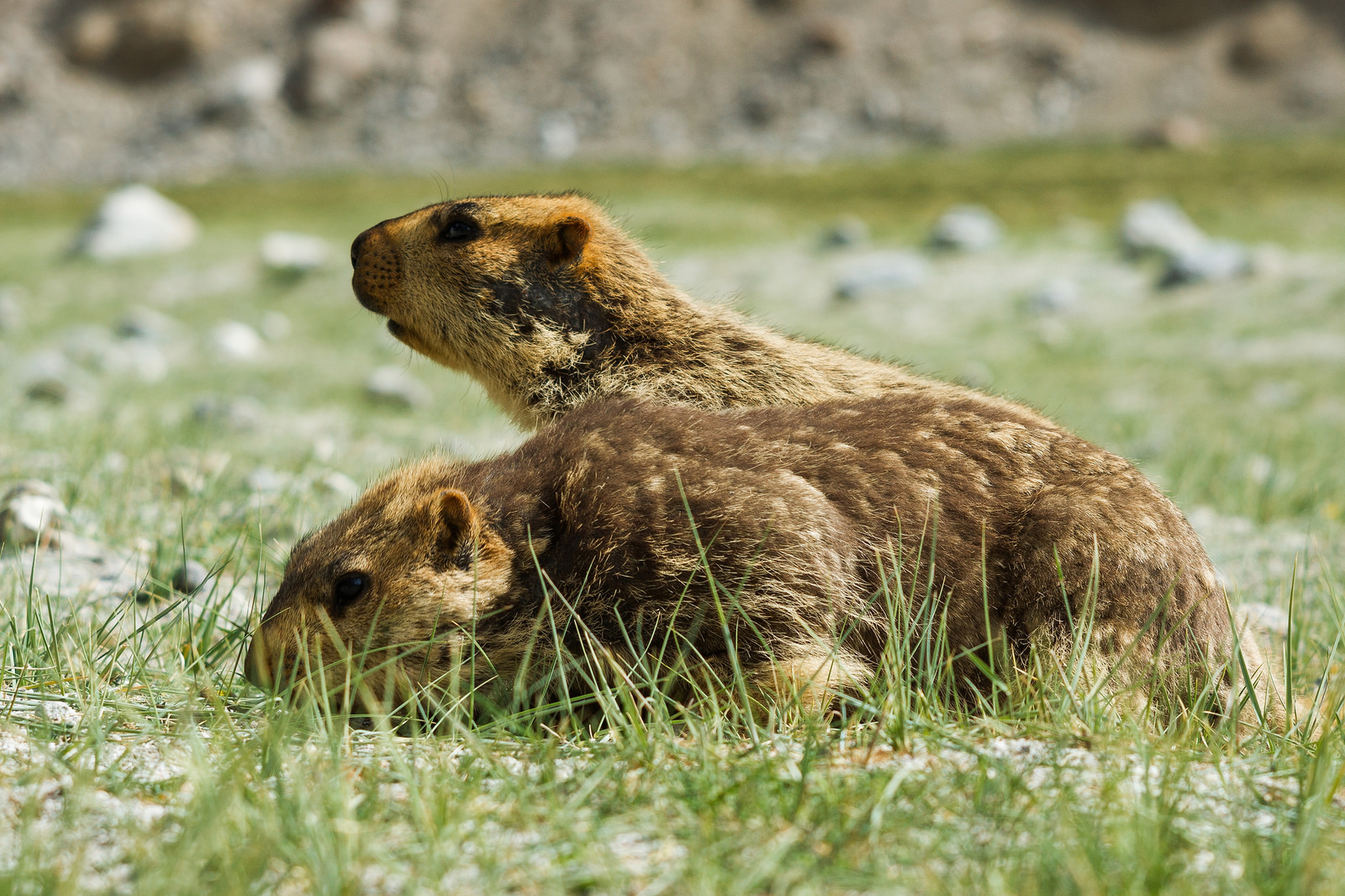 Not to each other…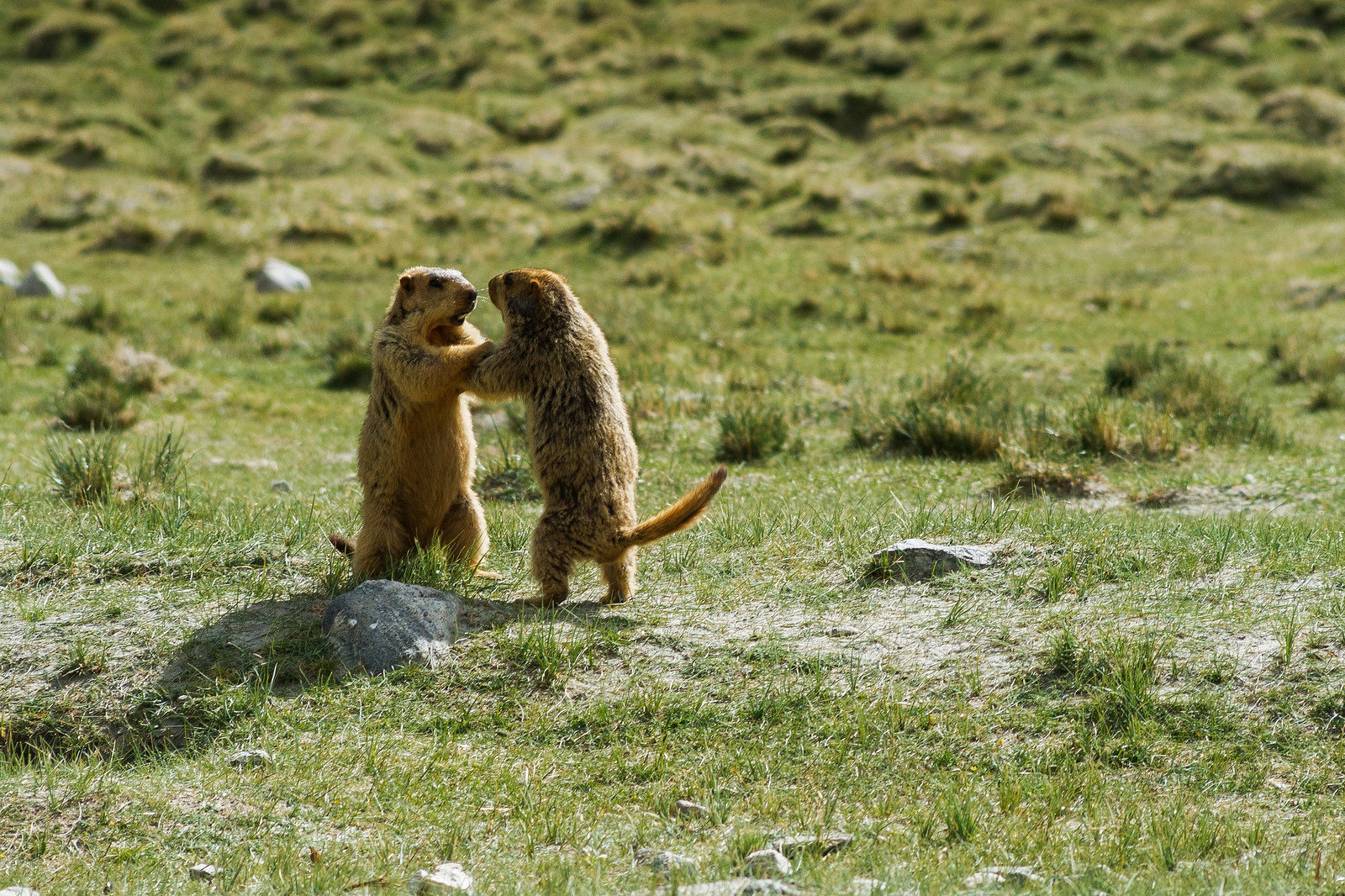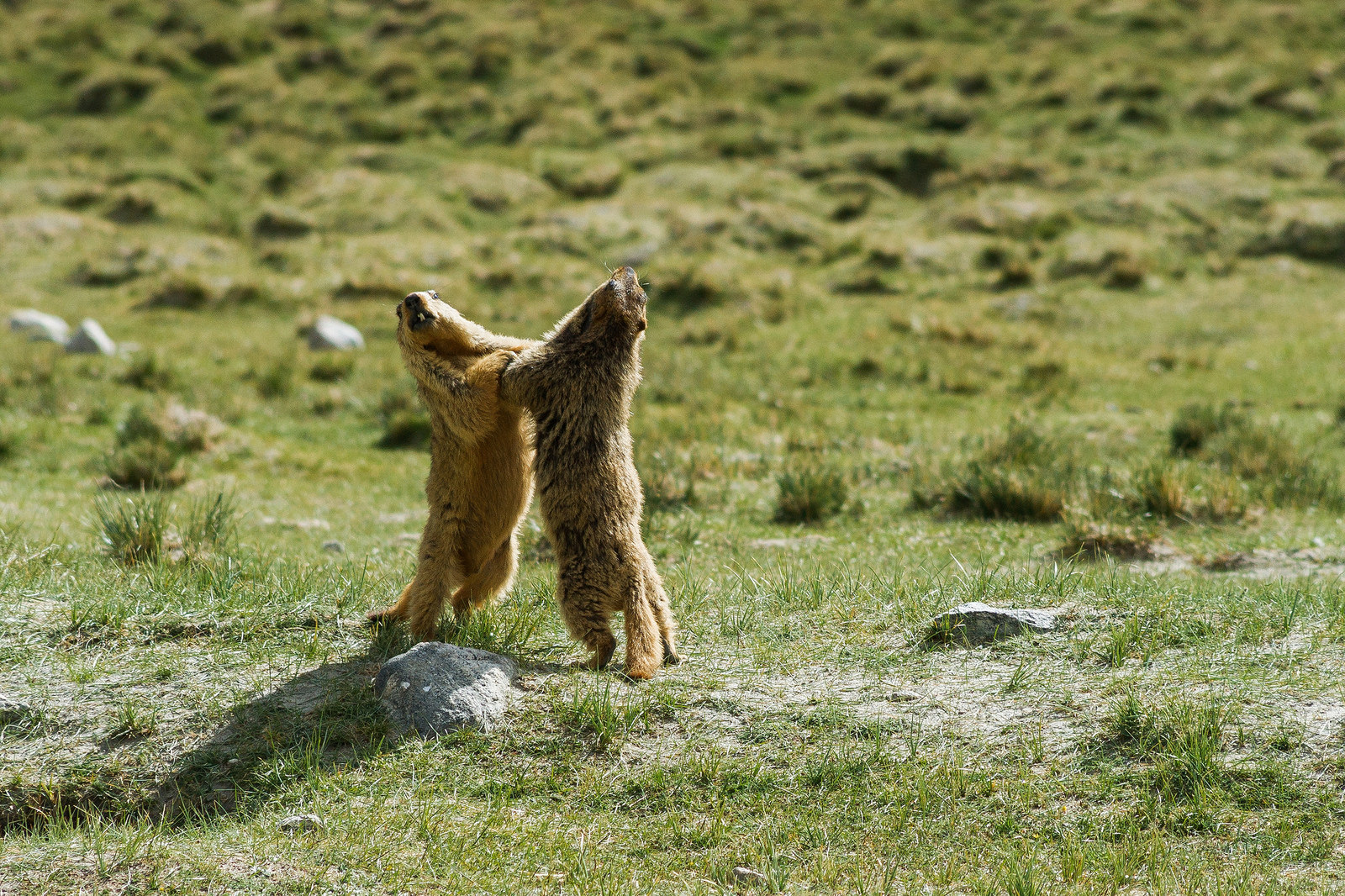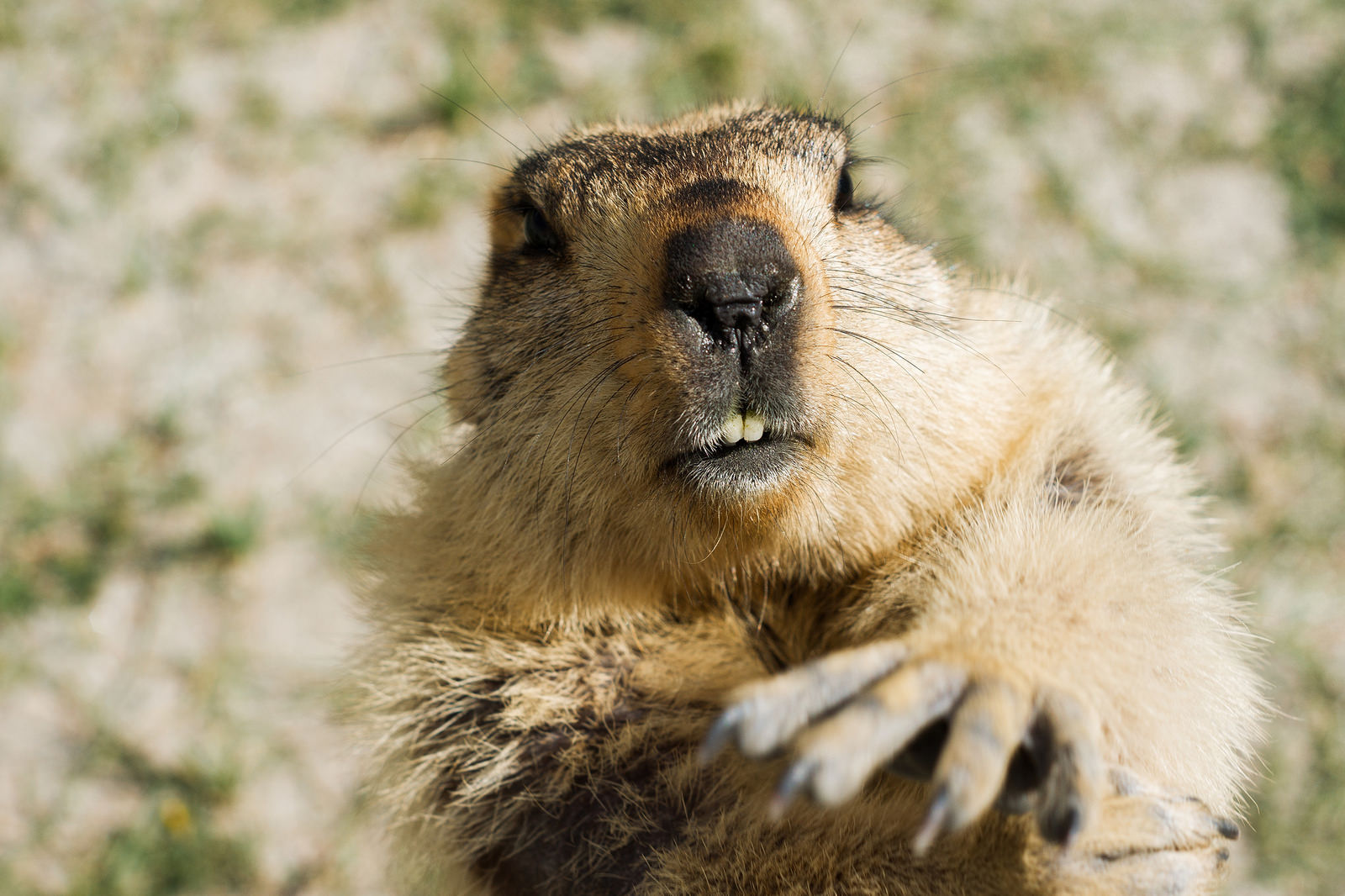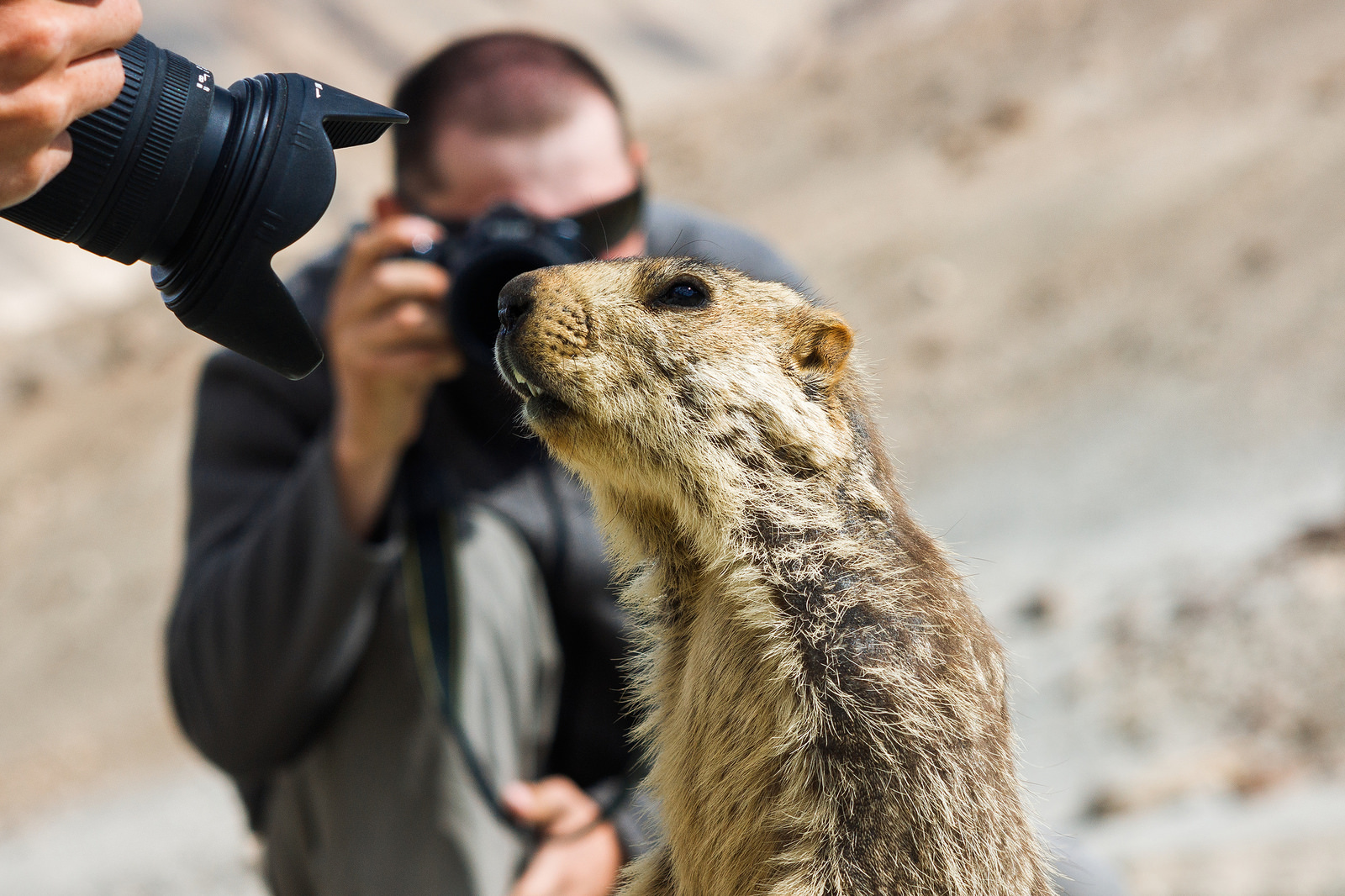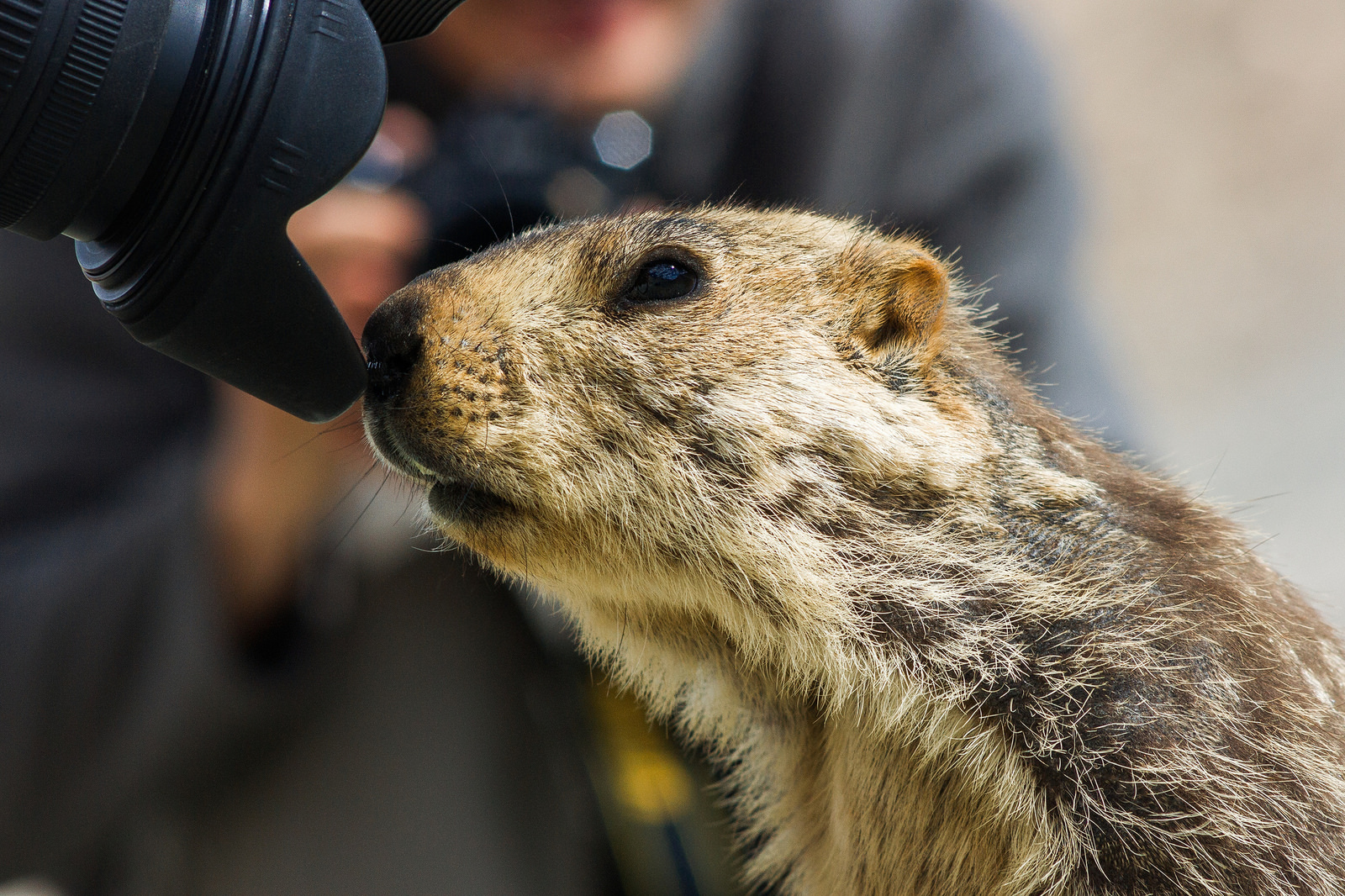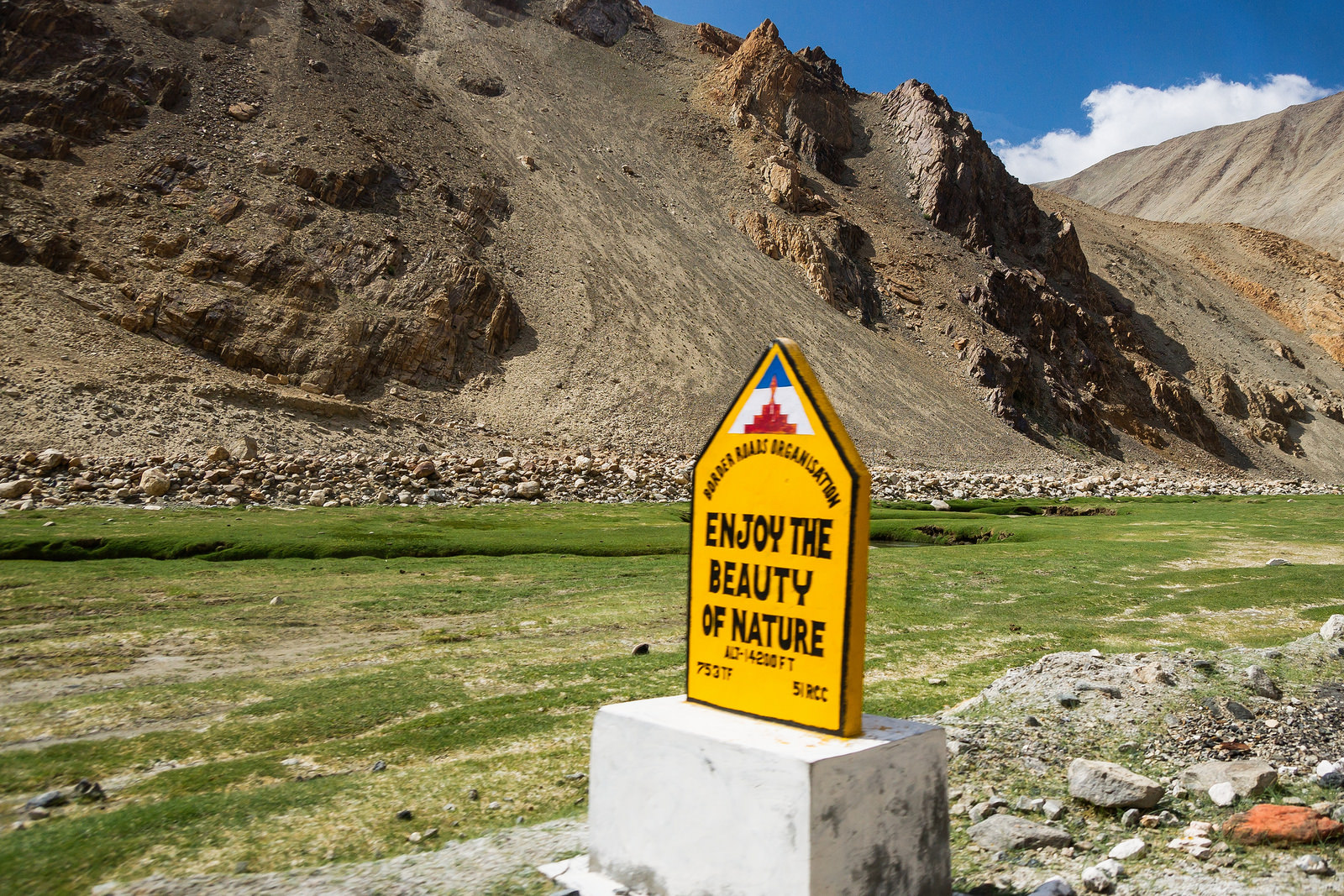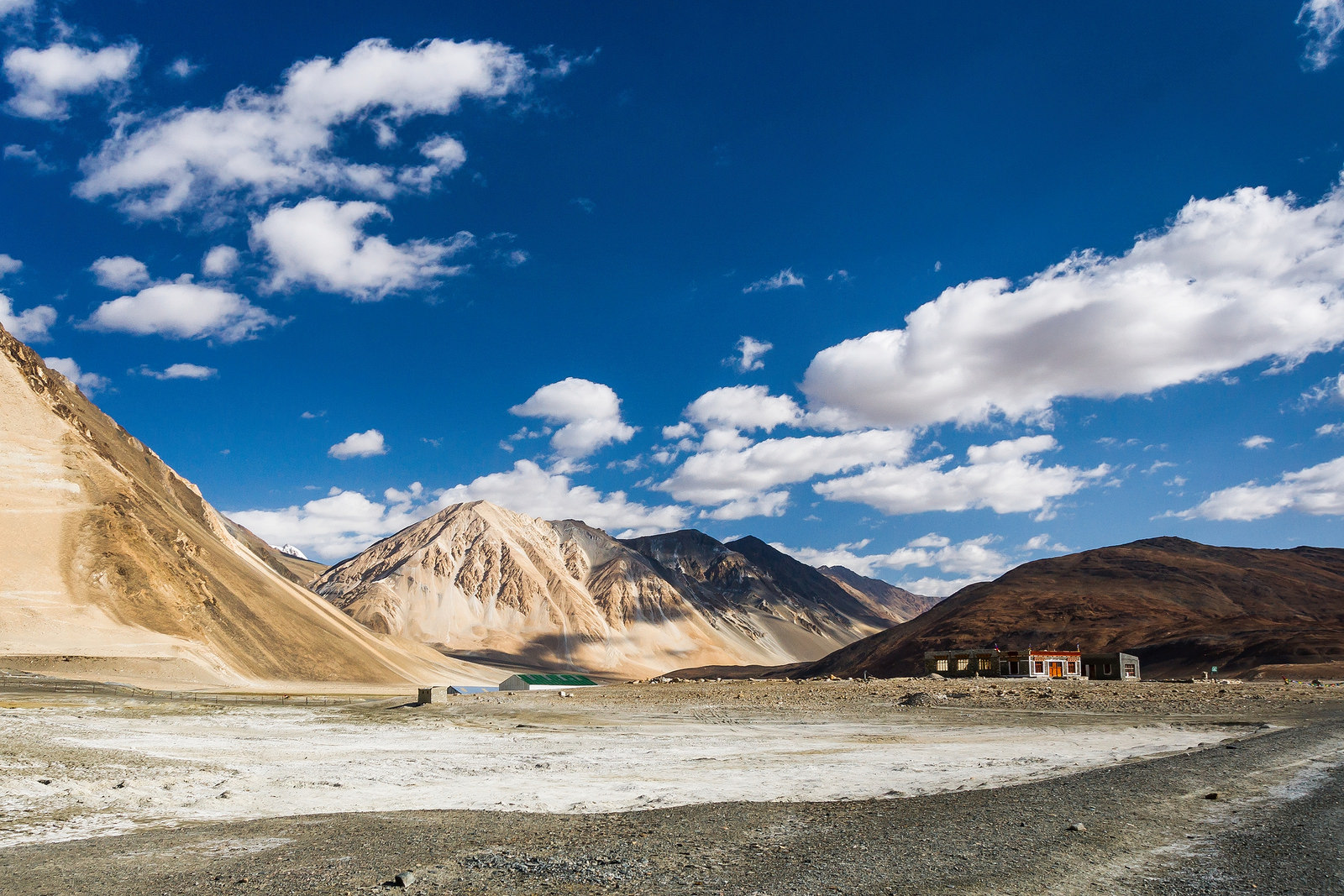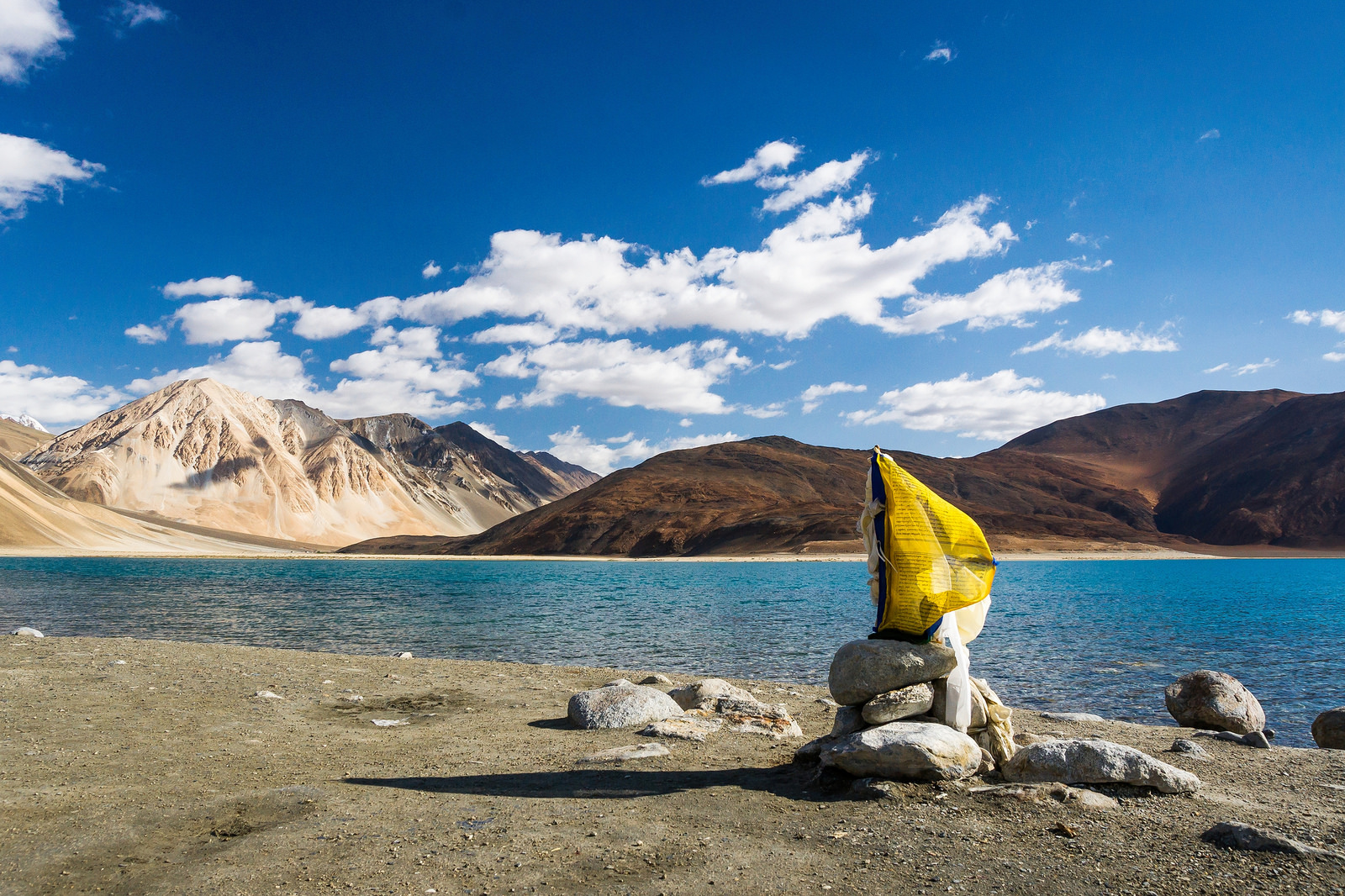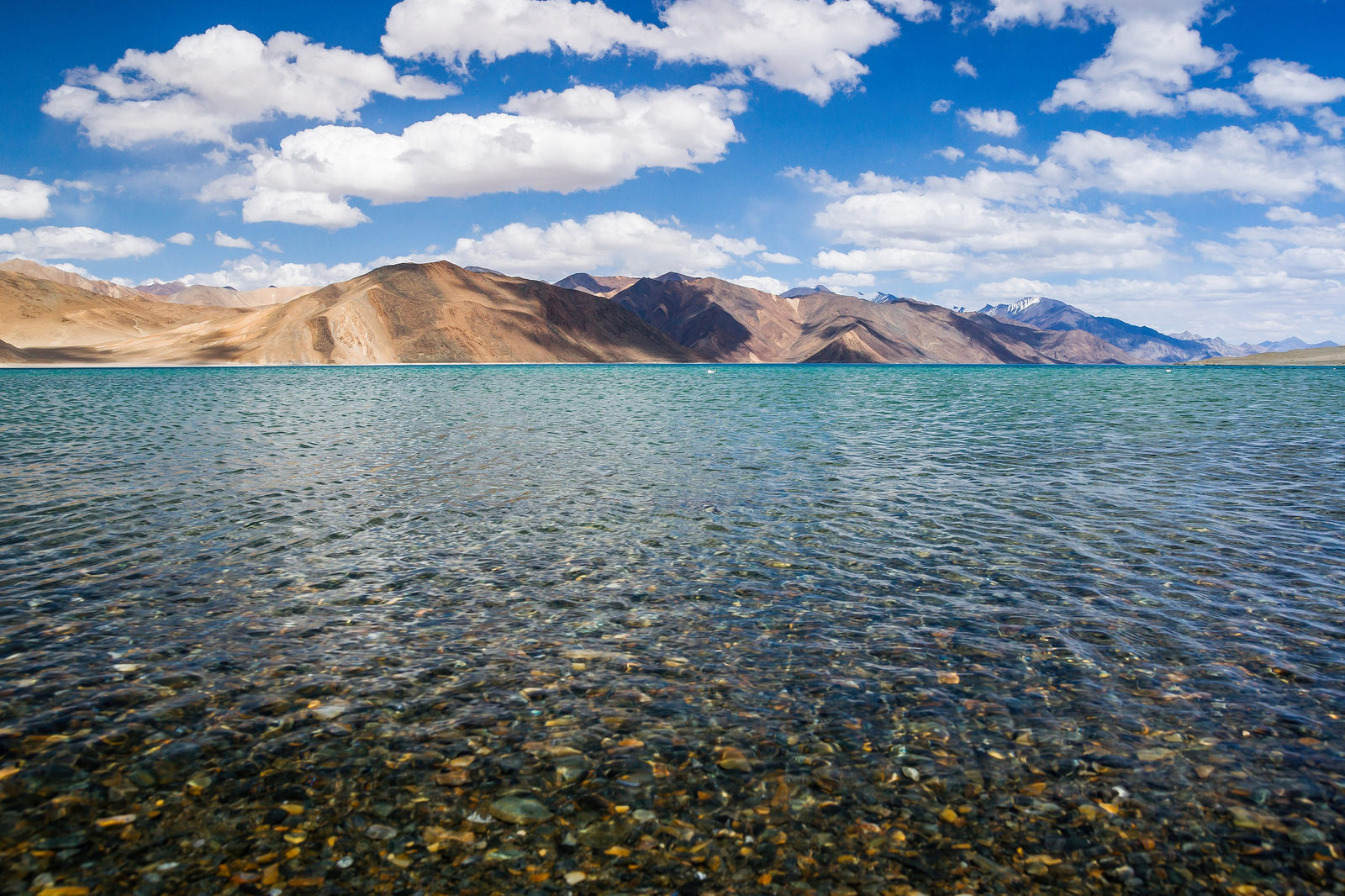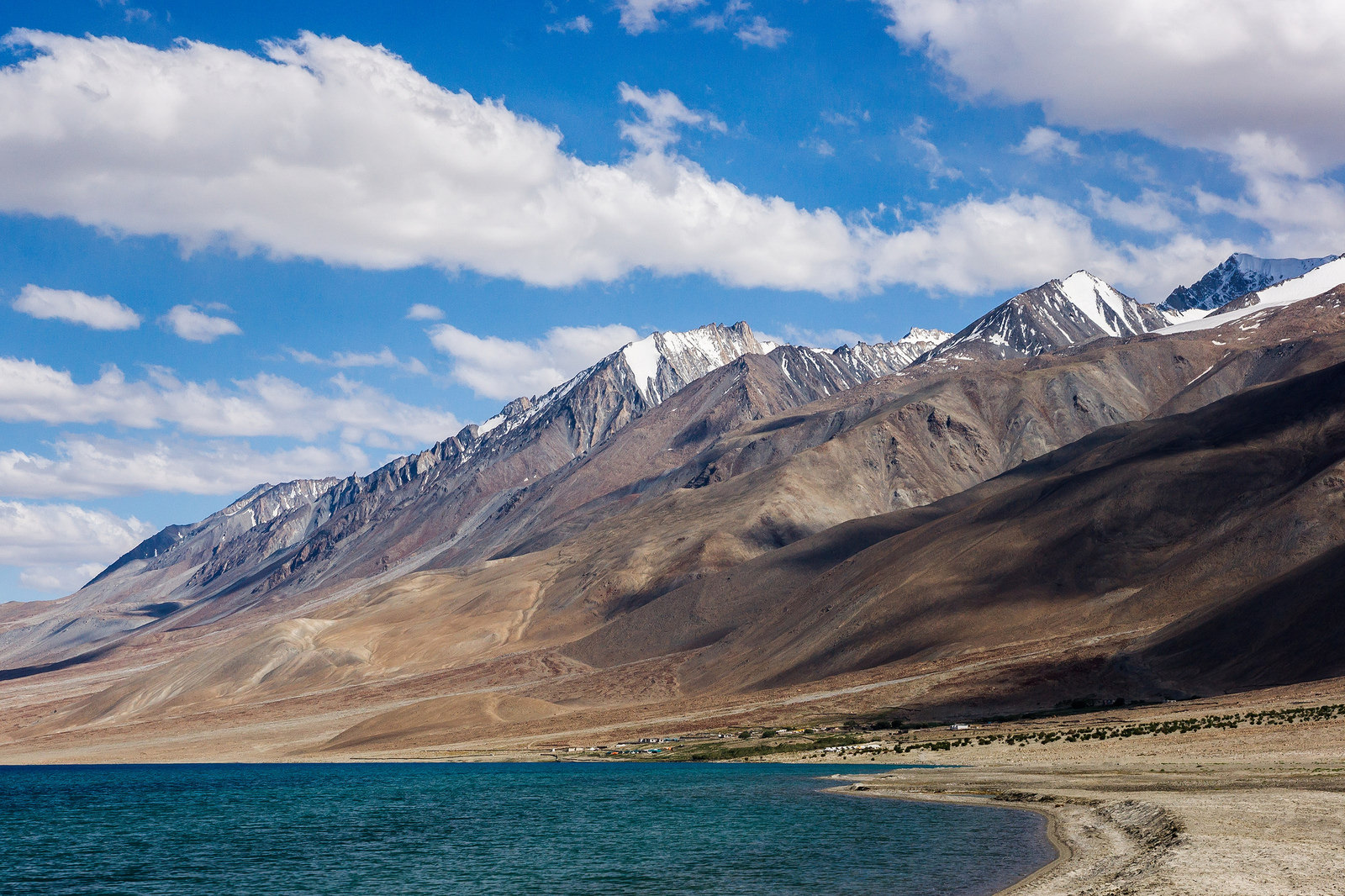 The car supposed to be 4 wheel-drive… but it stuck in that much sand. It turned out that 4×4 didn't work and the tires were completely bald 😉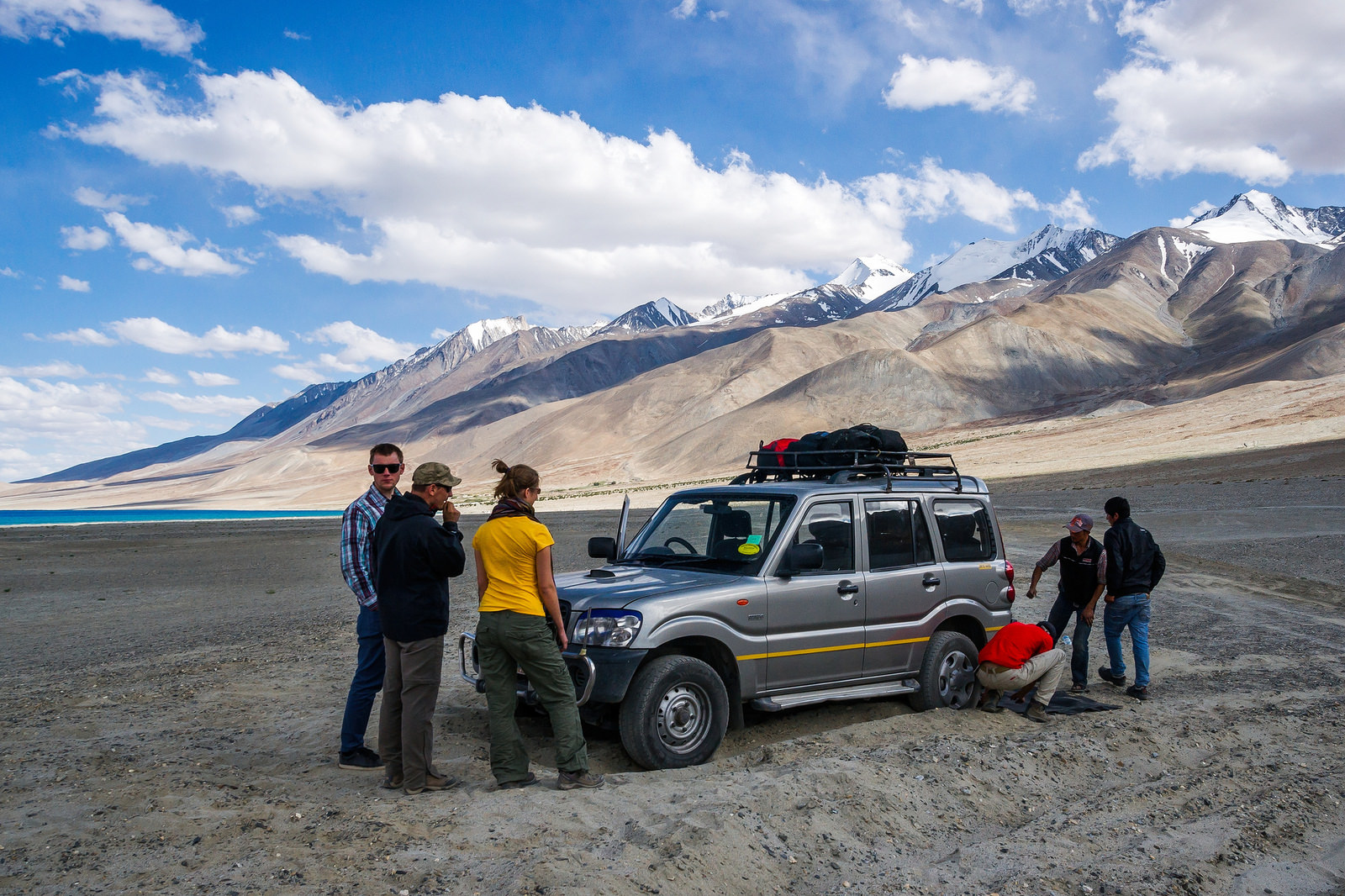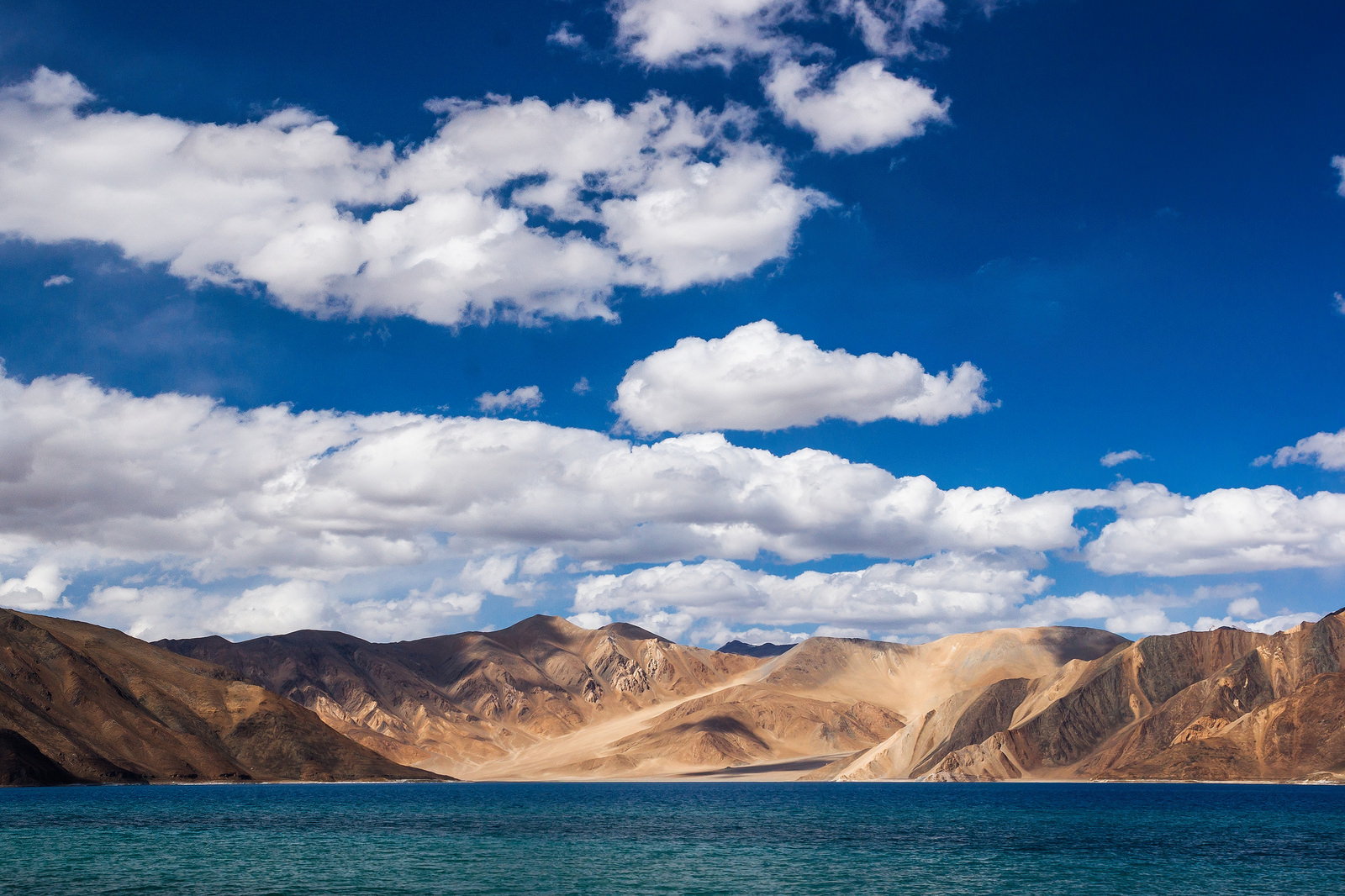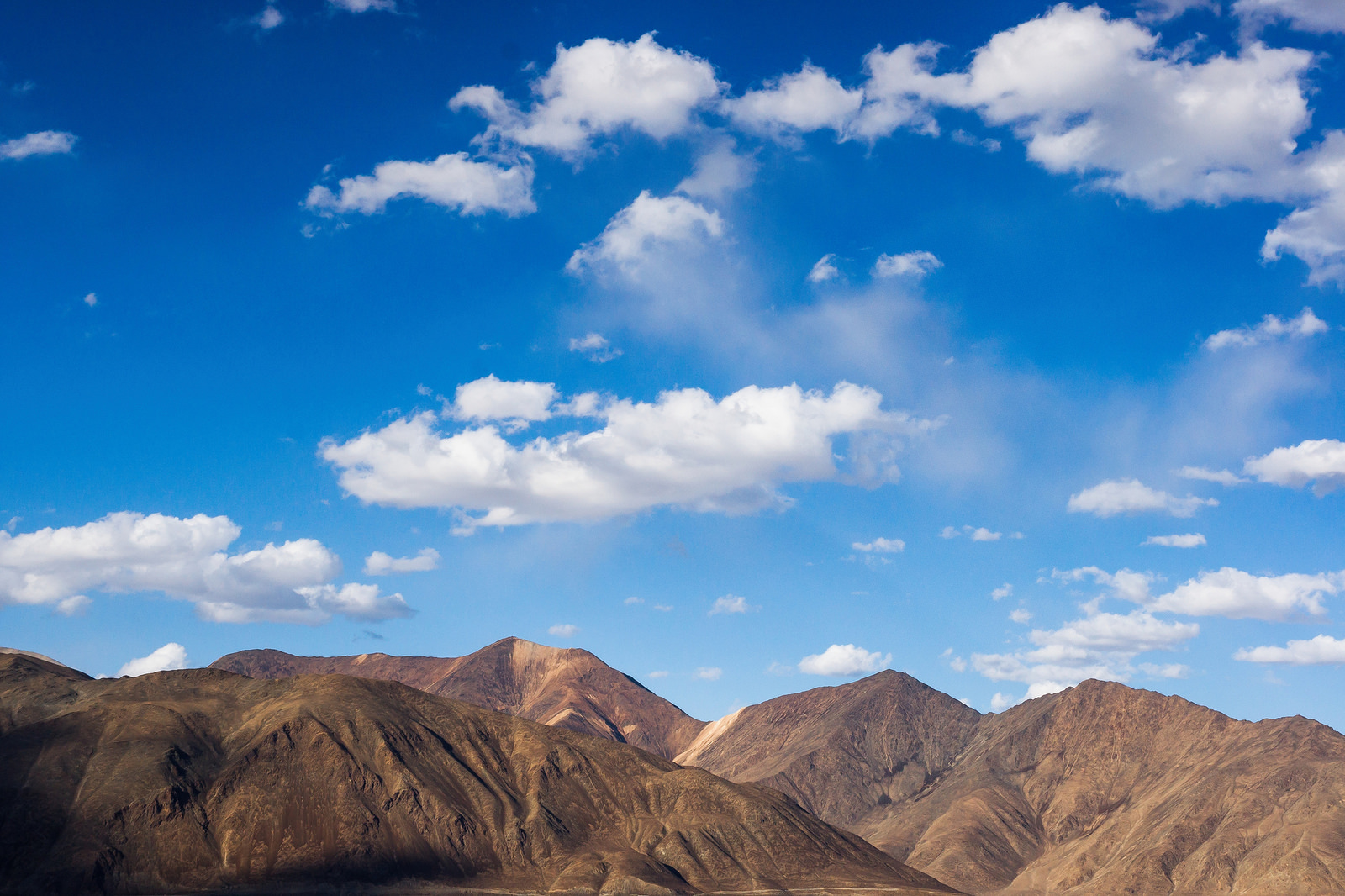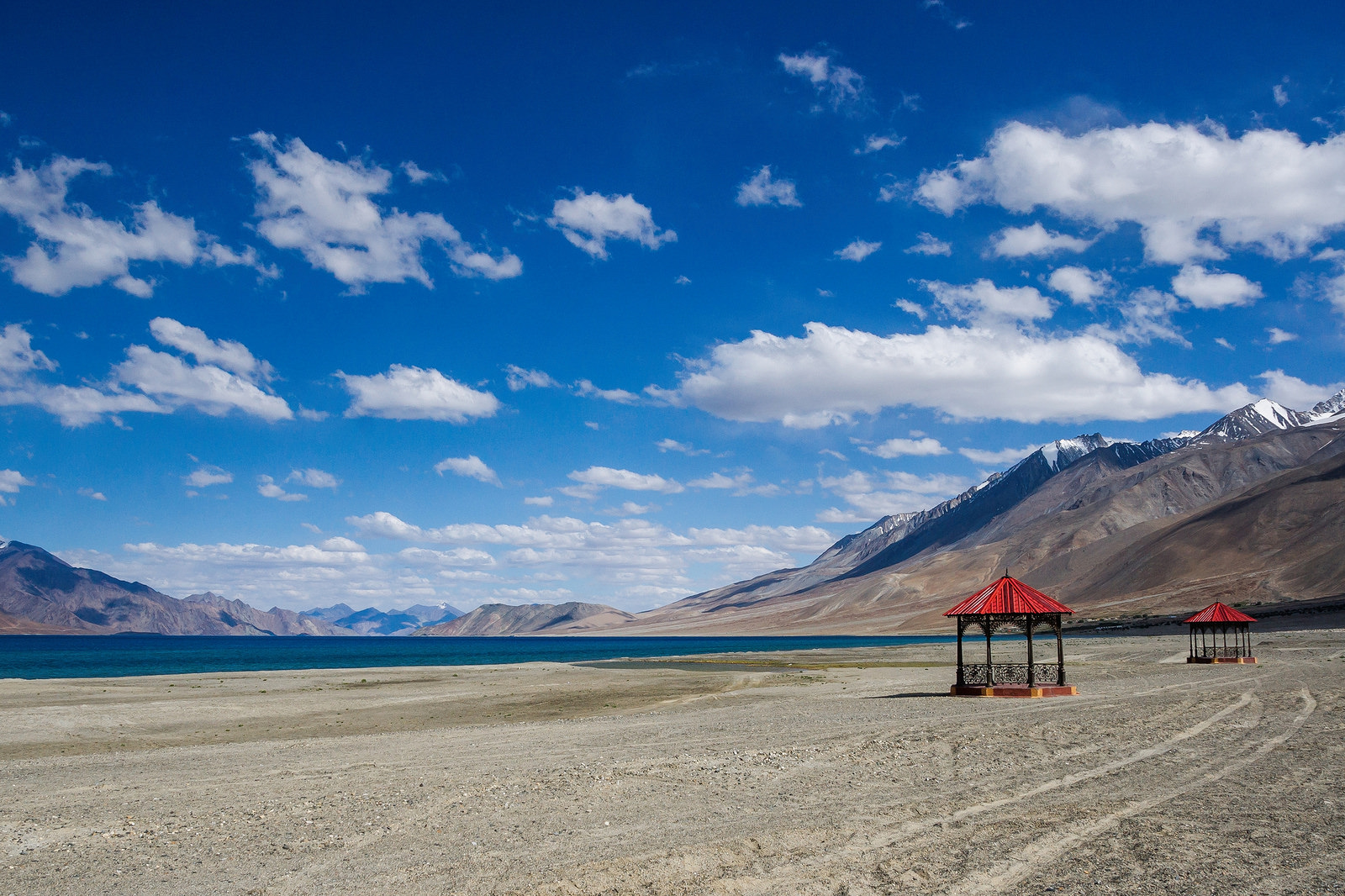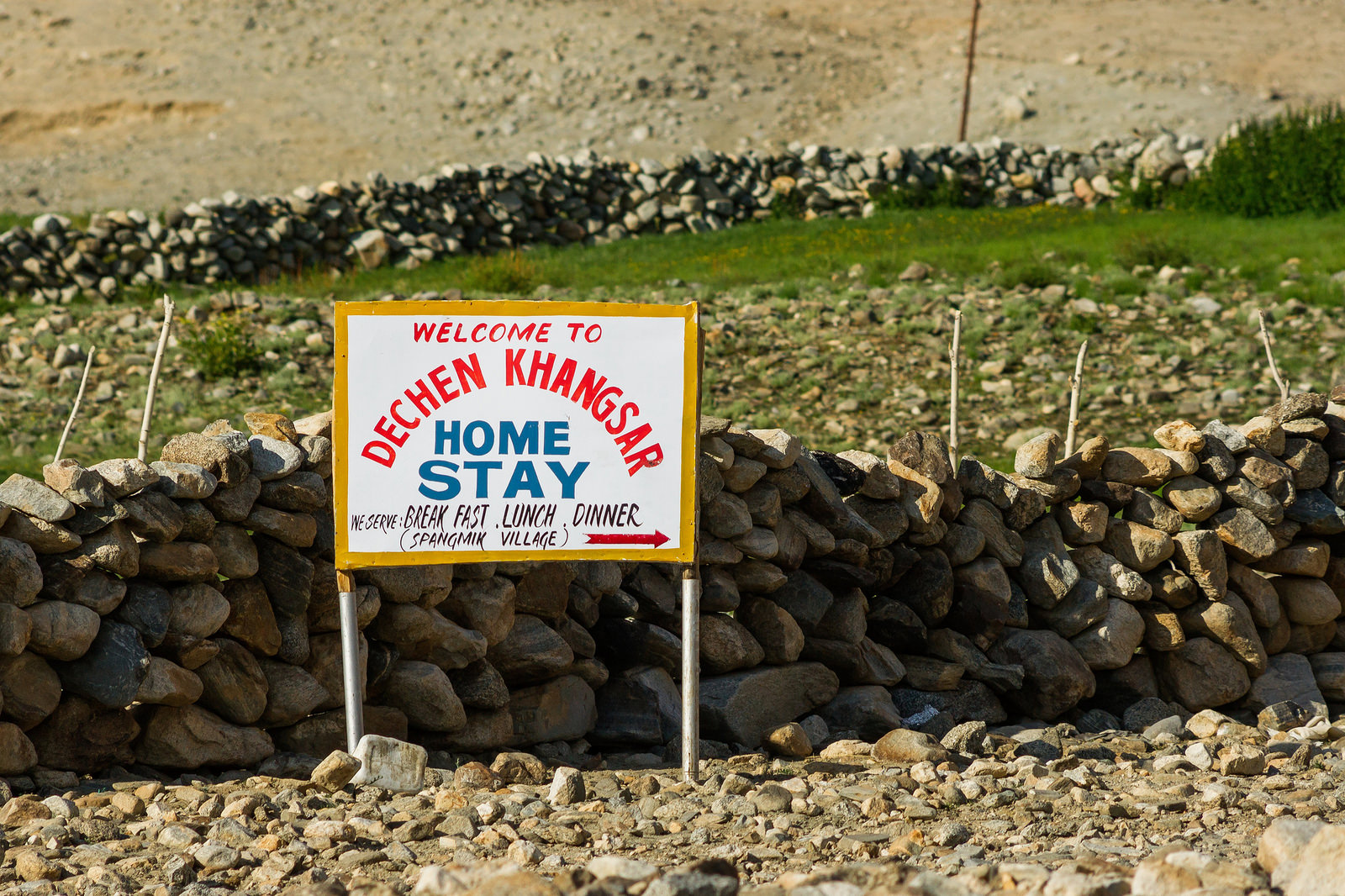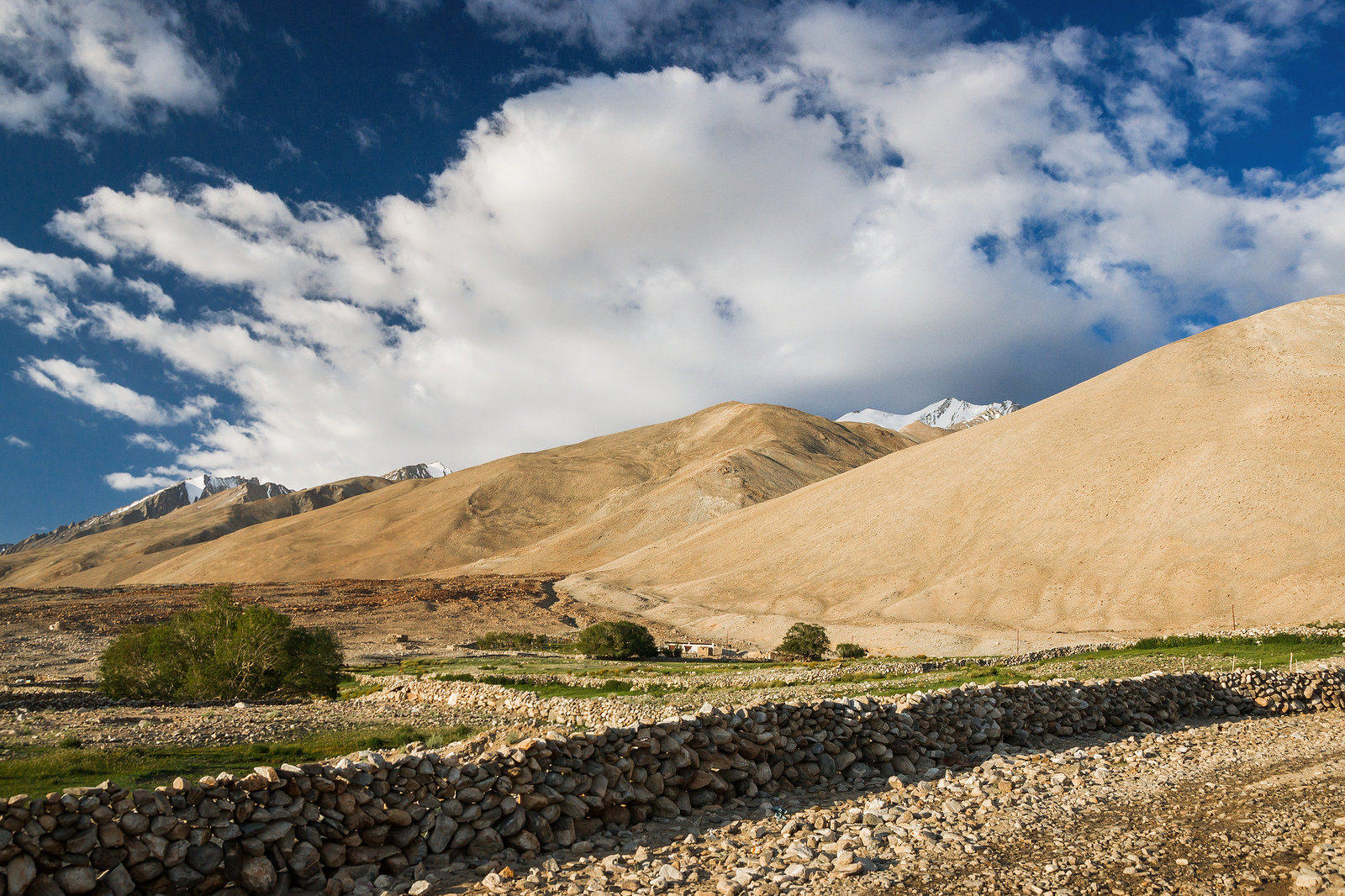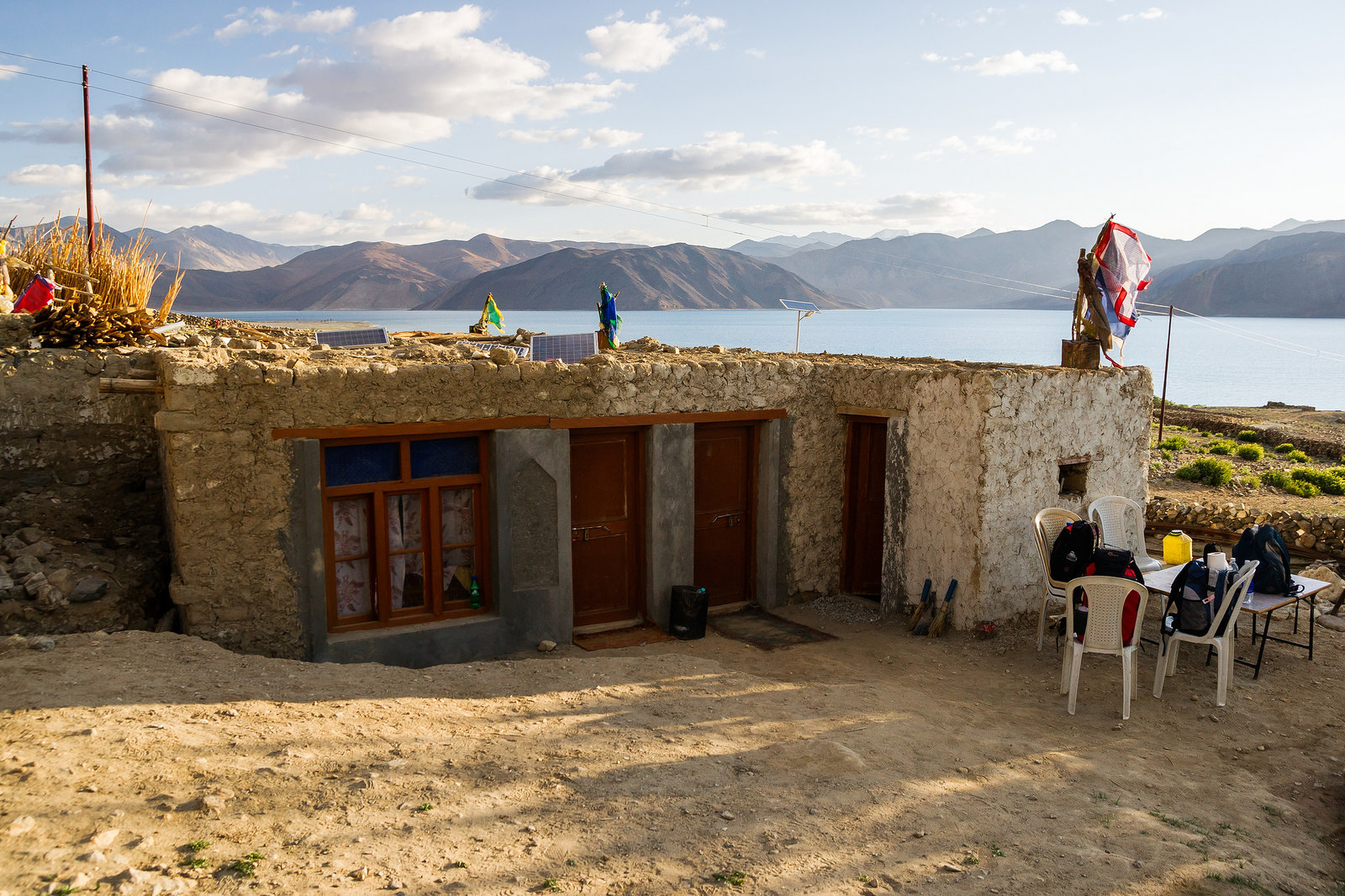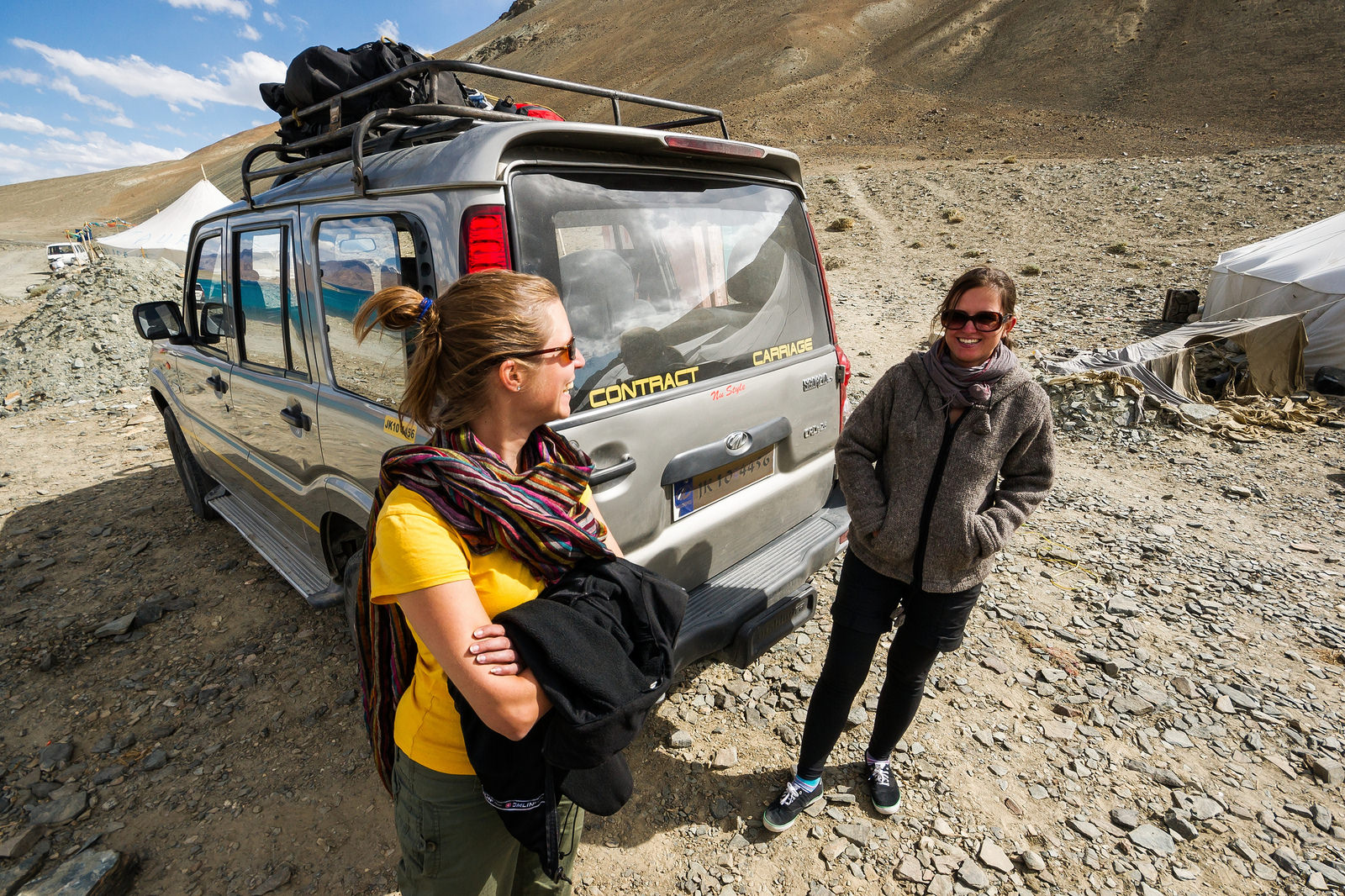 The family who lived there had two children. I can't remember the girl's name, but the boy was called Karma 🙂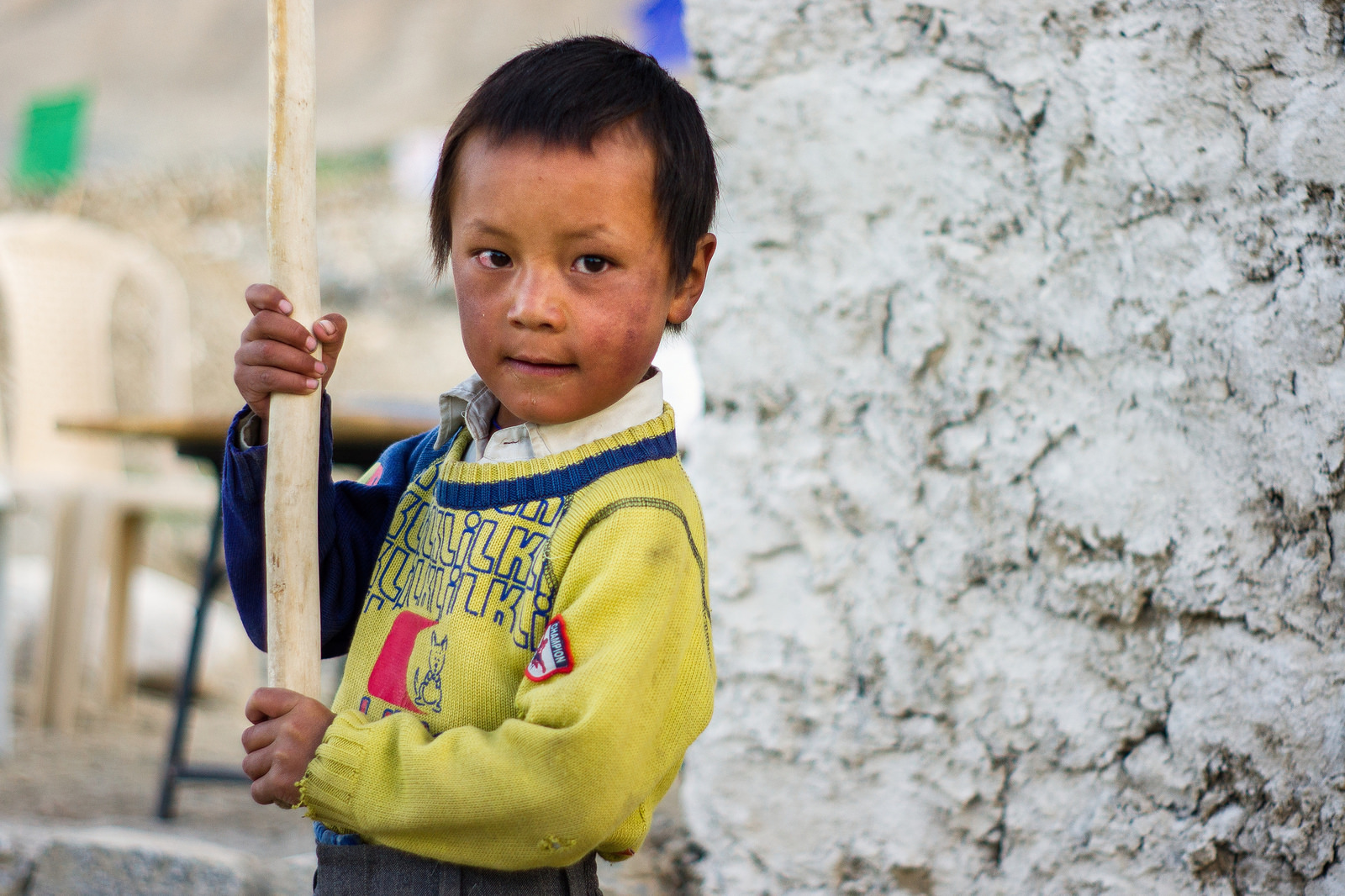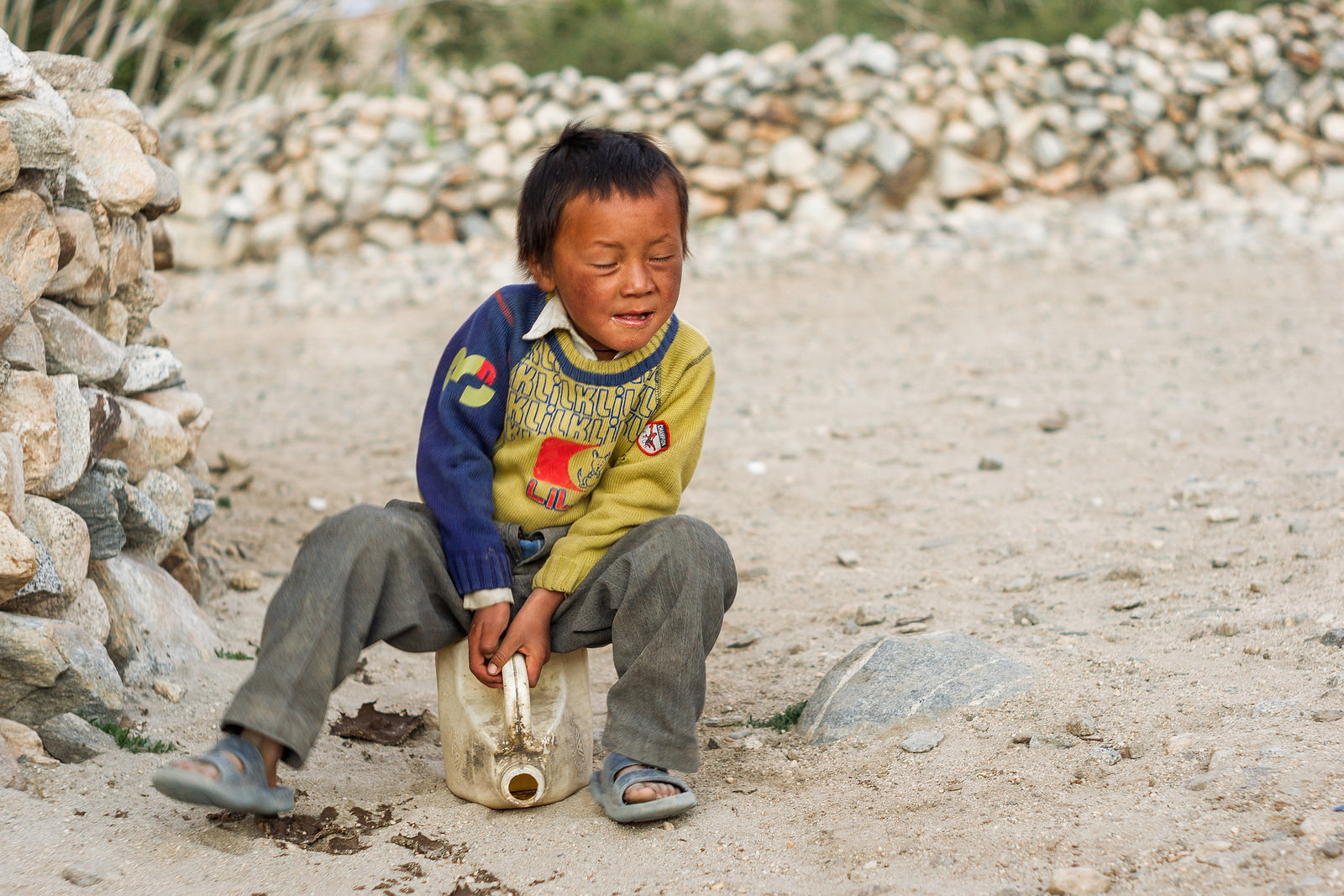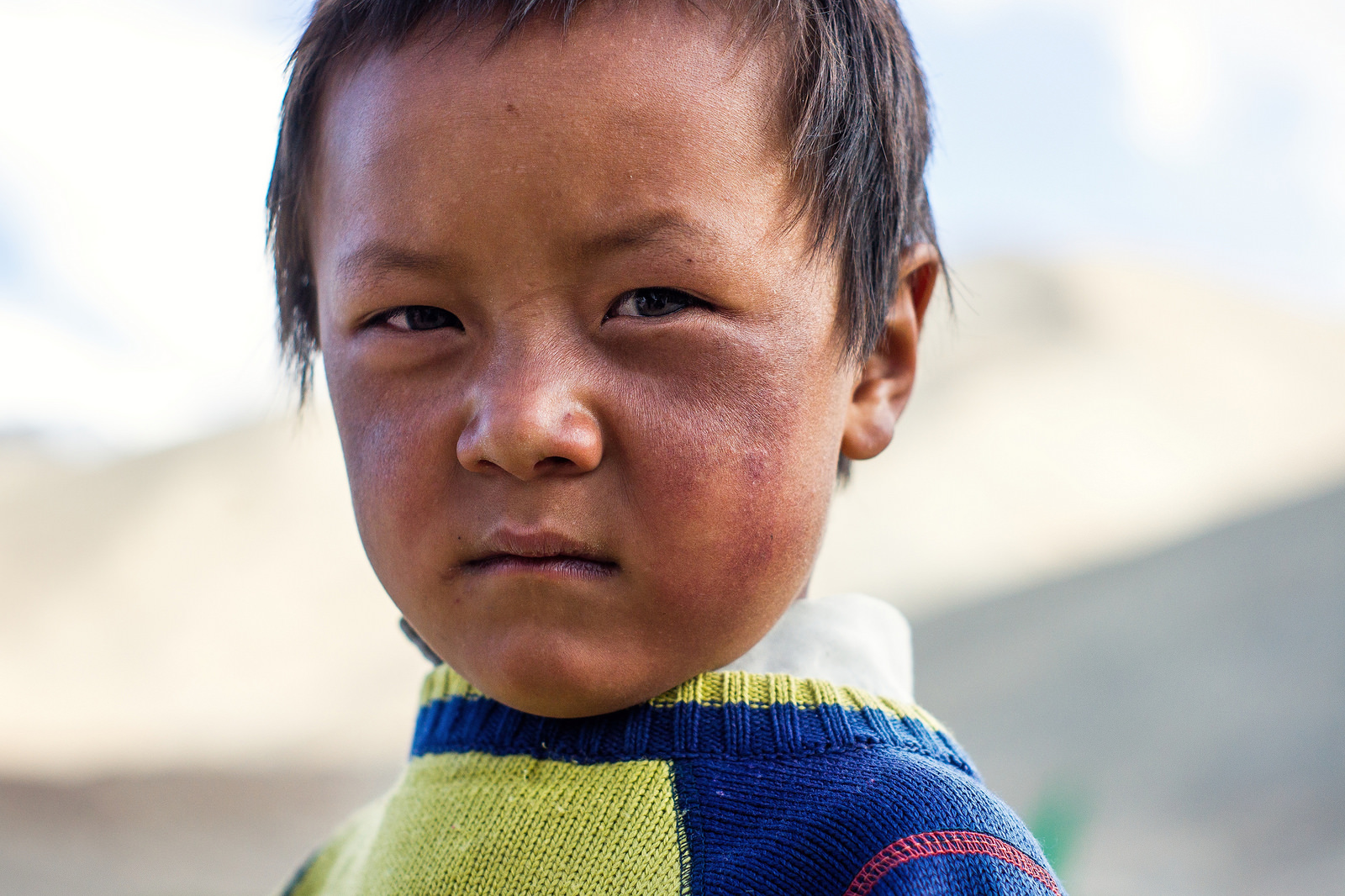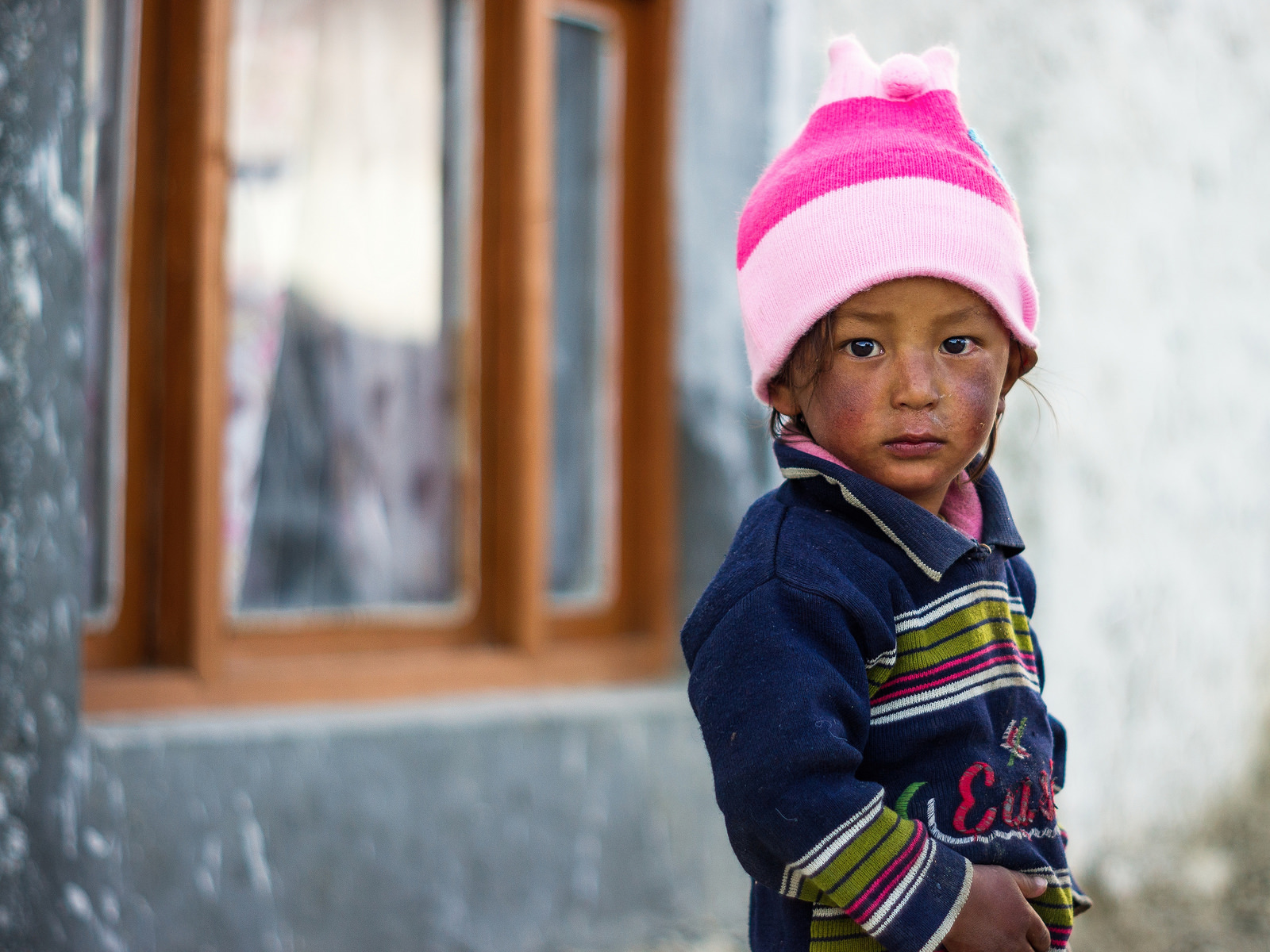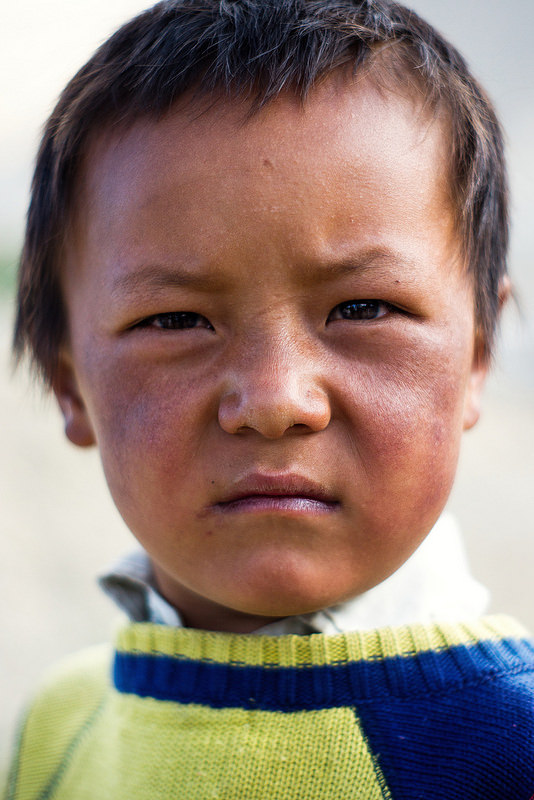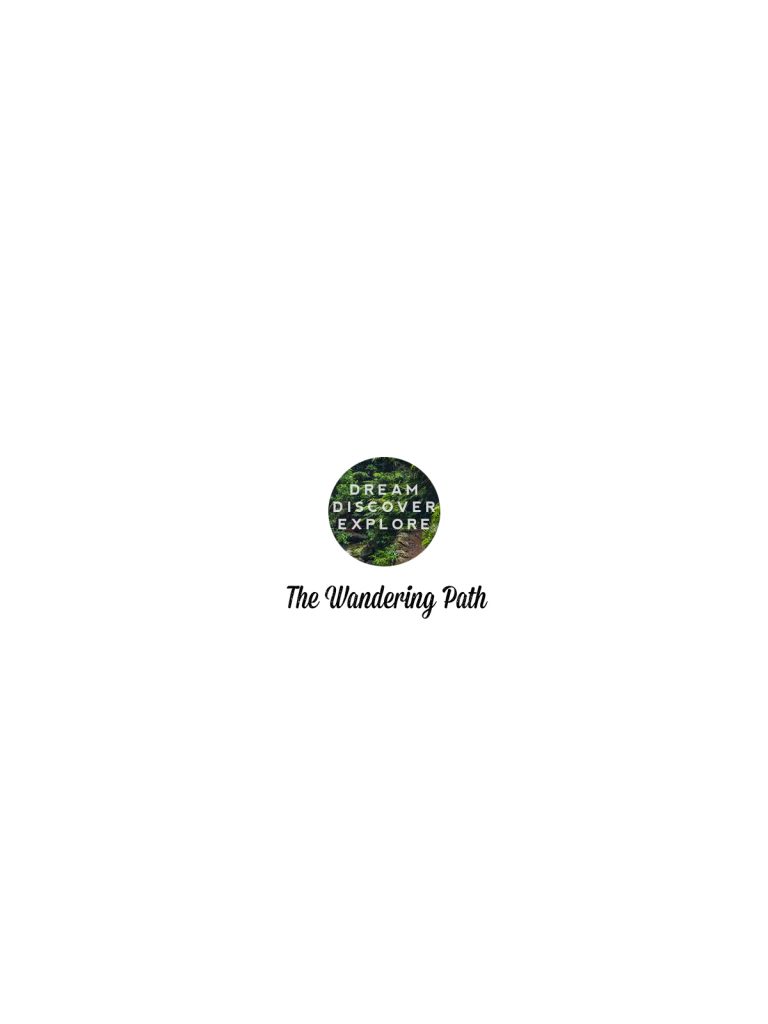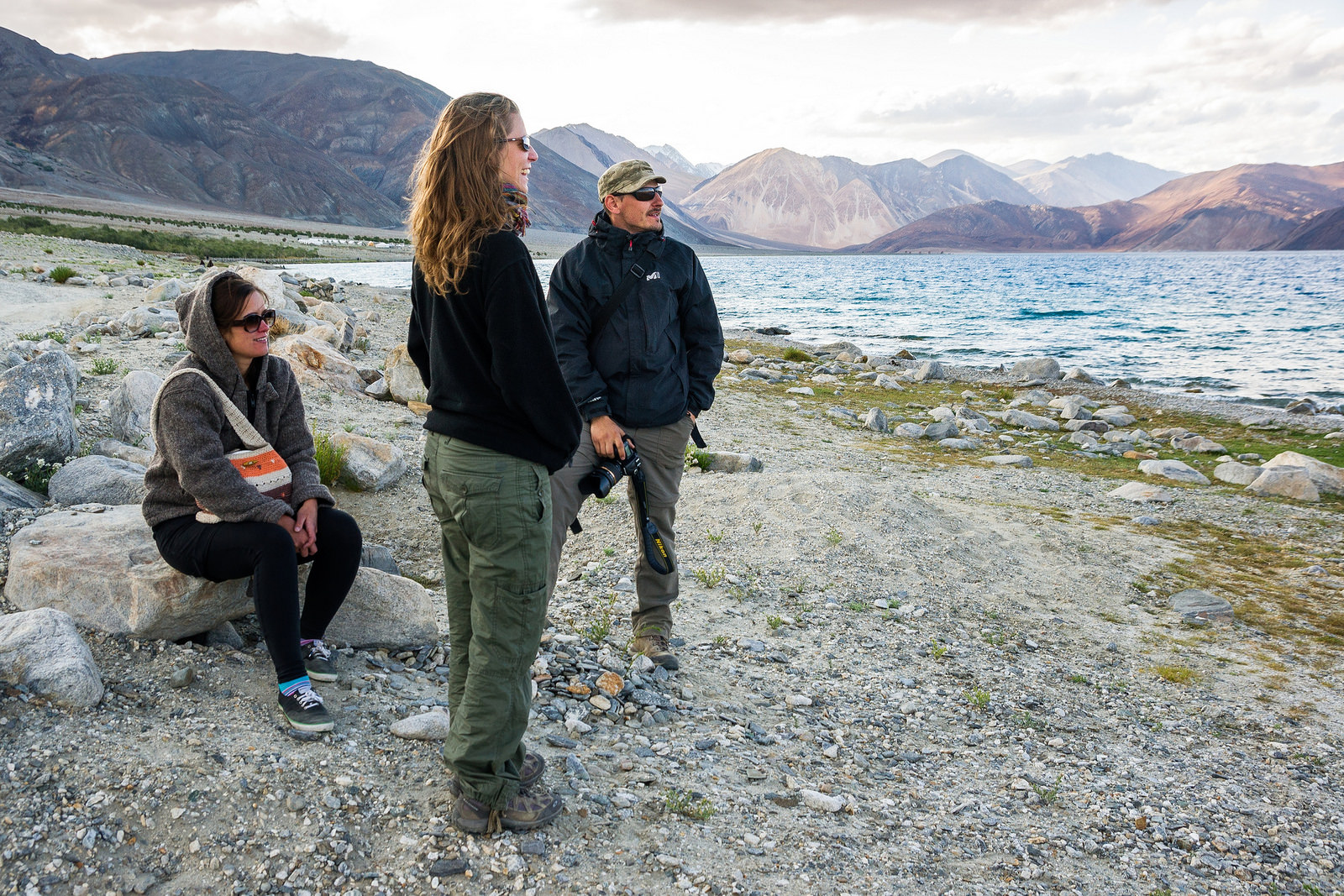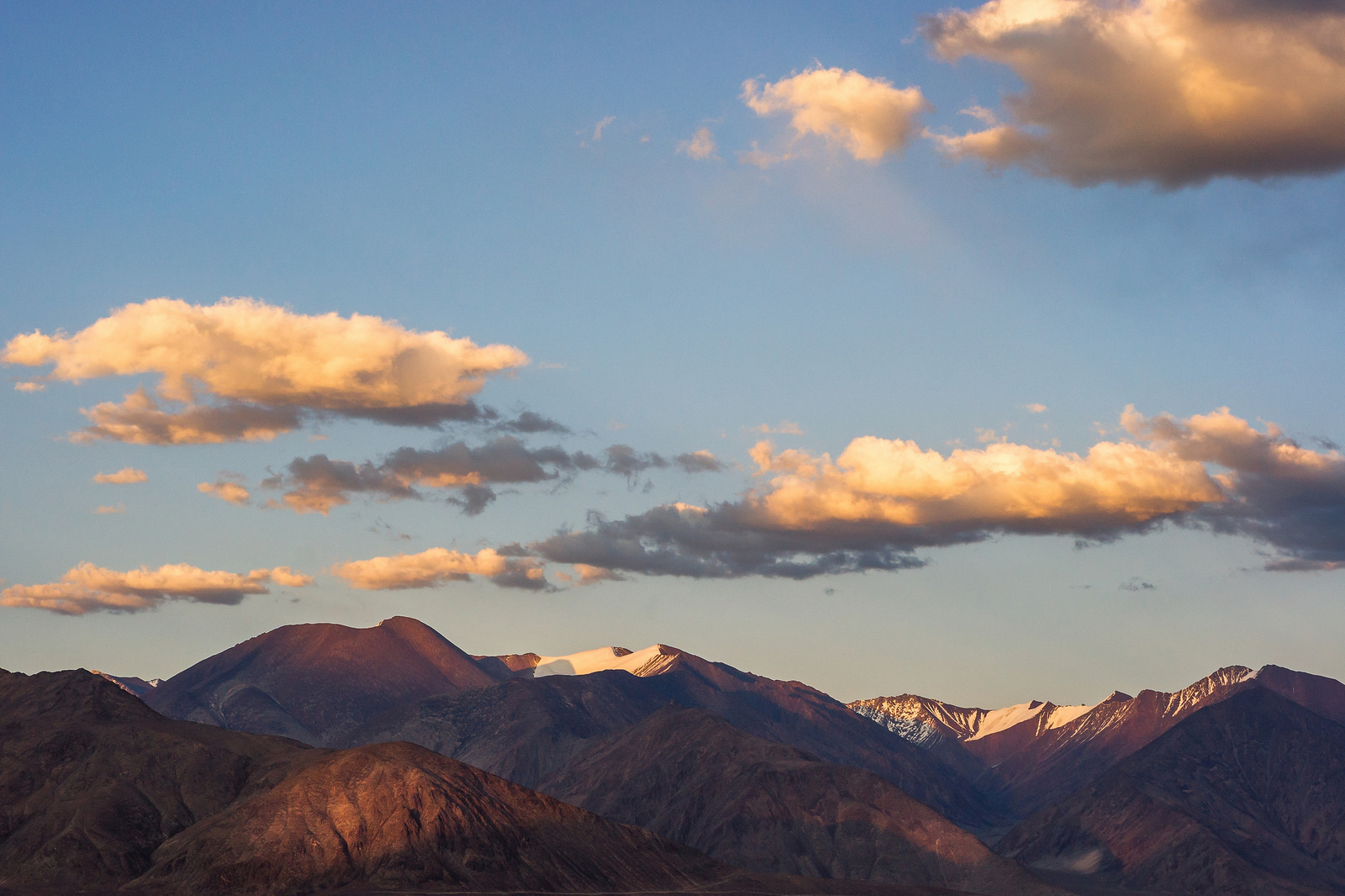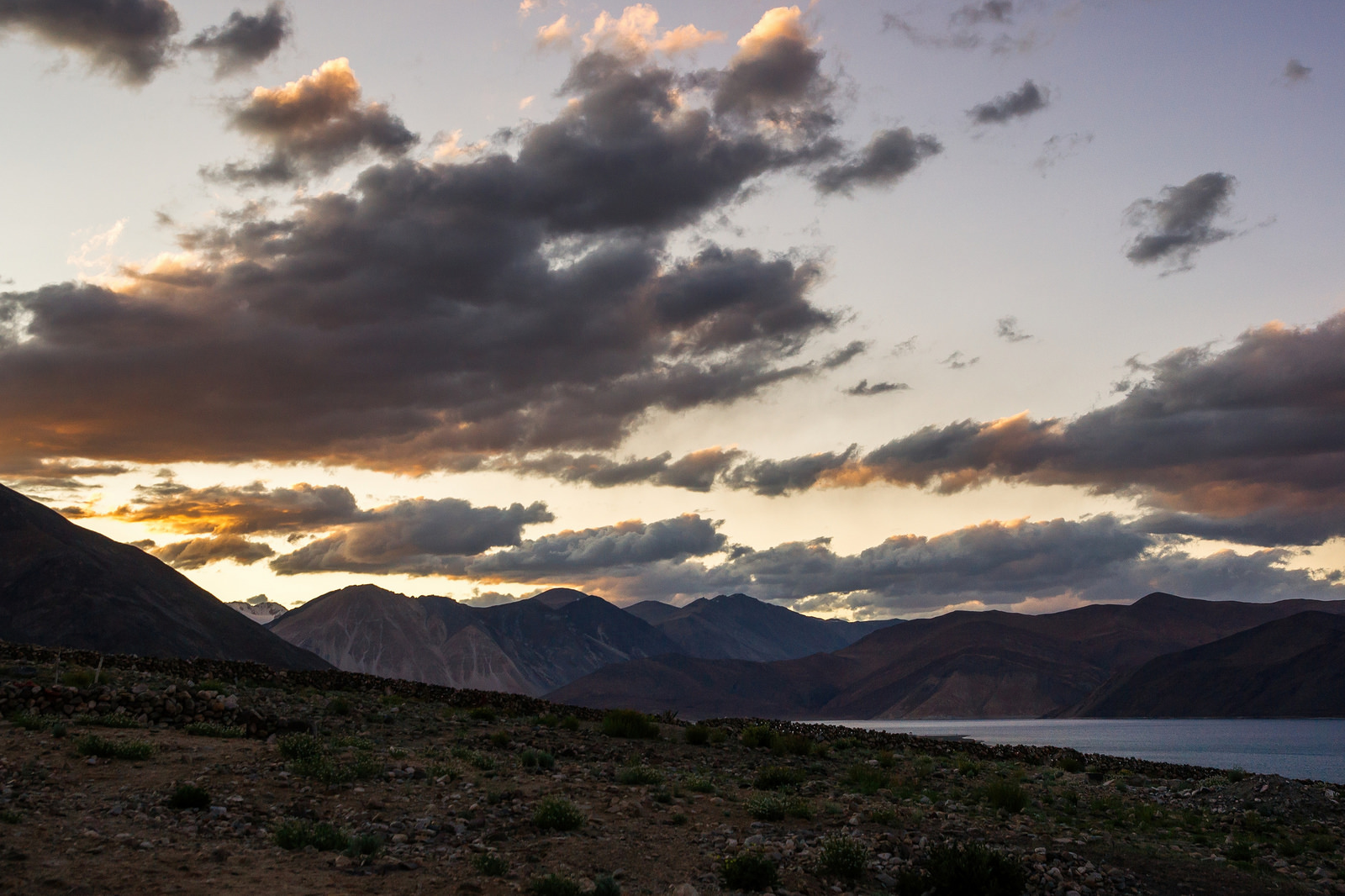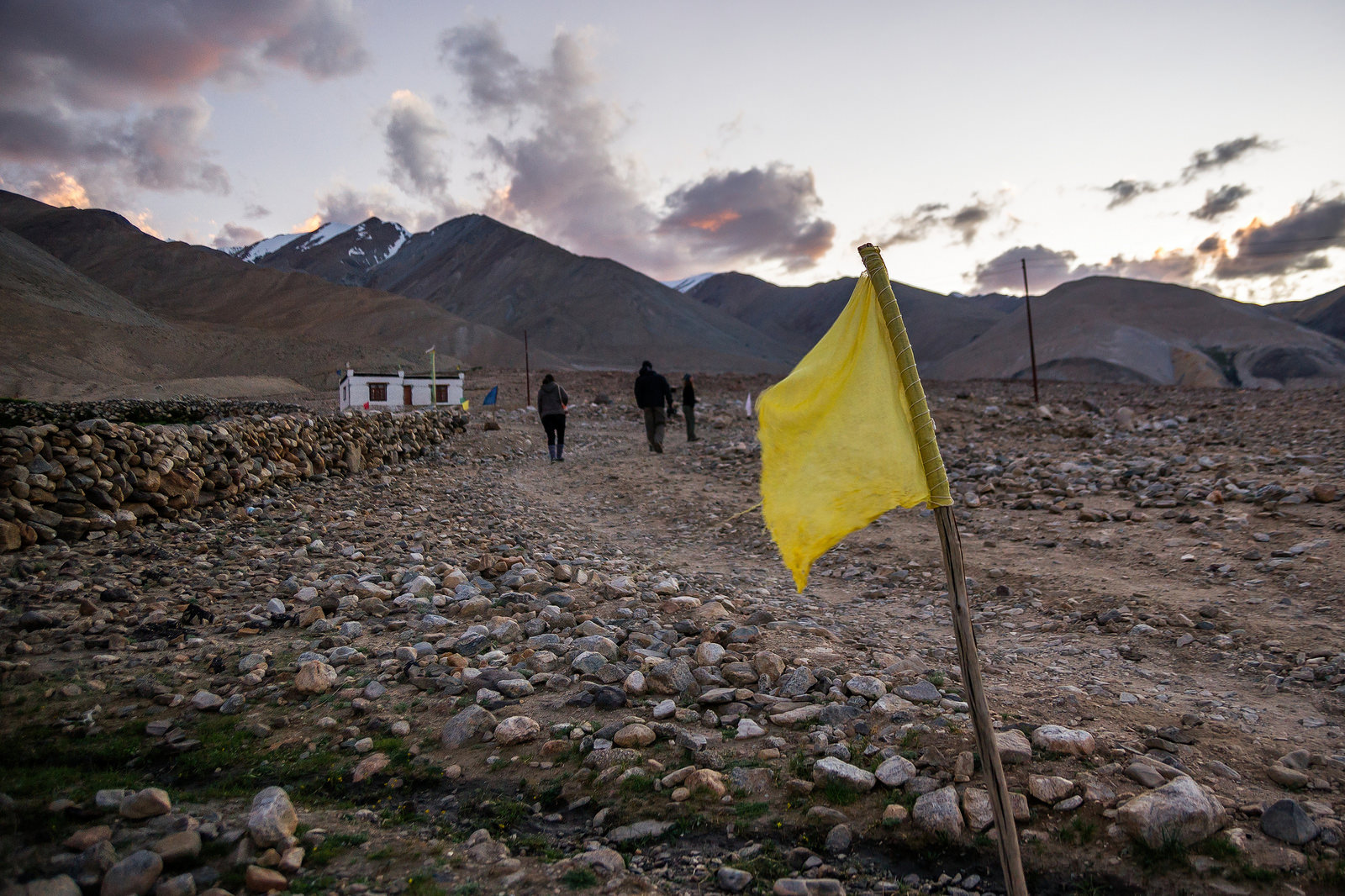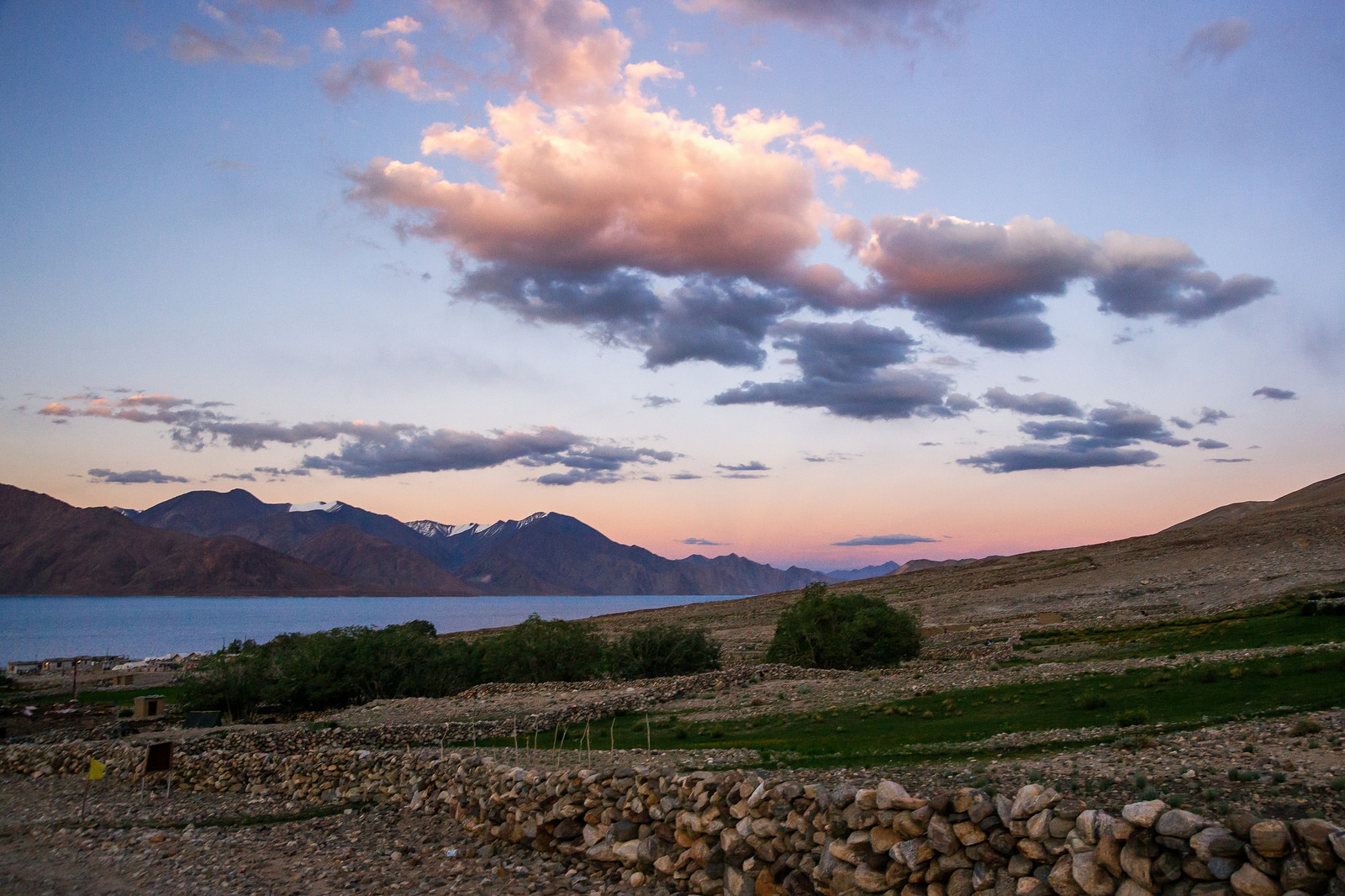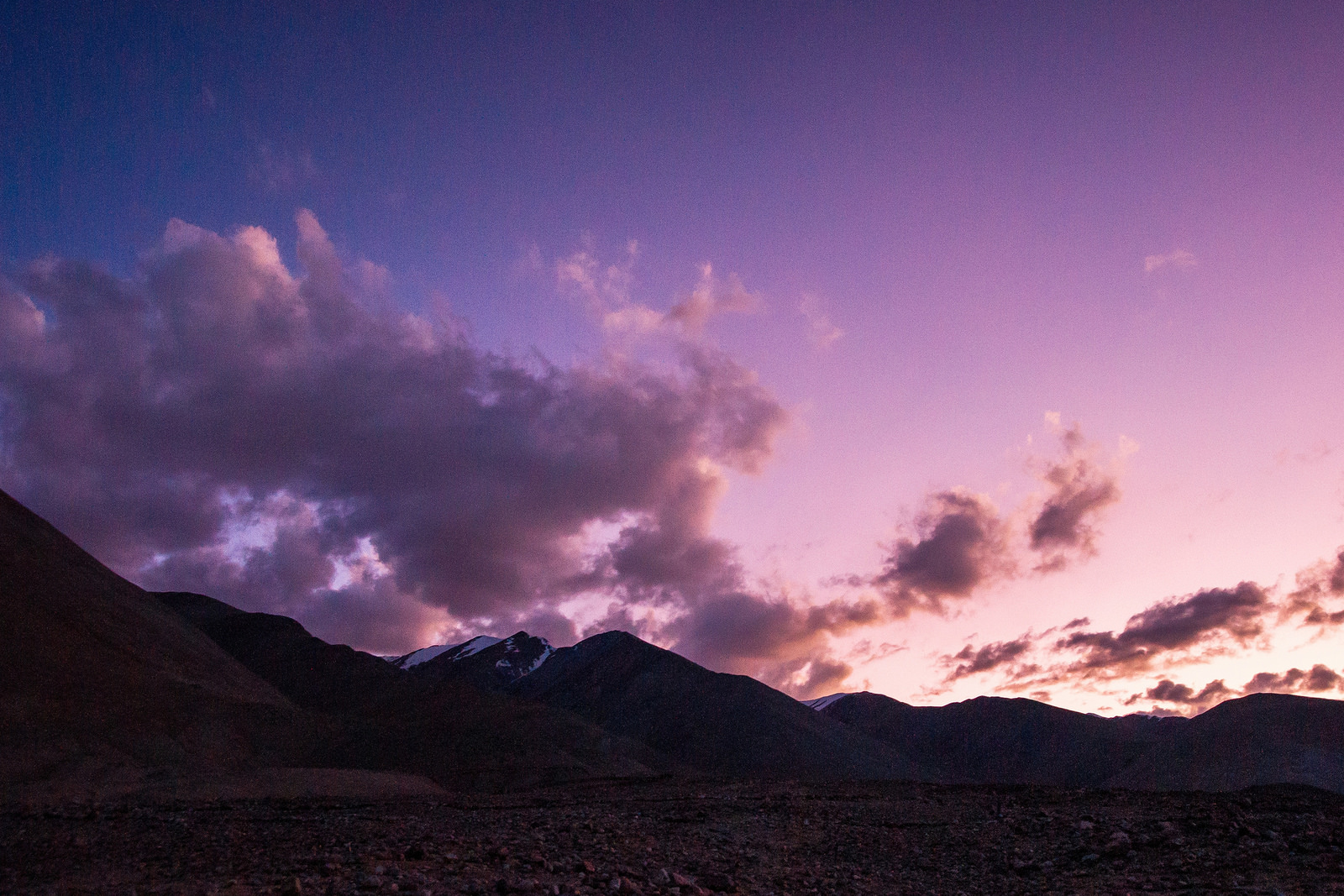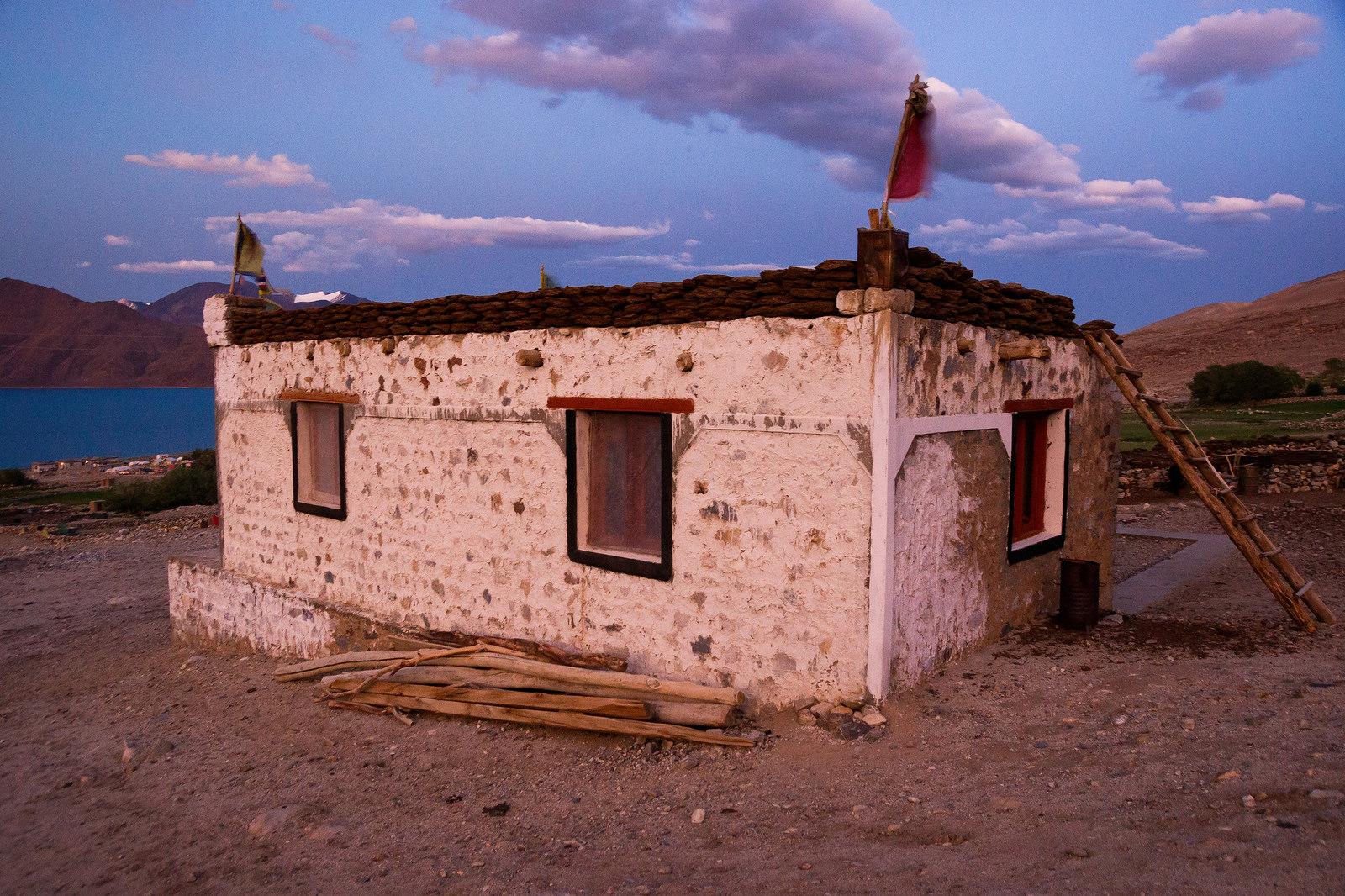 Inside the house.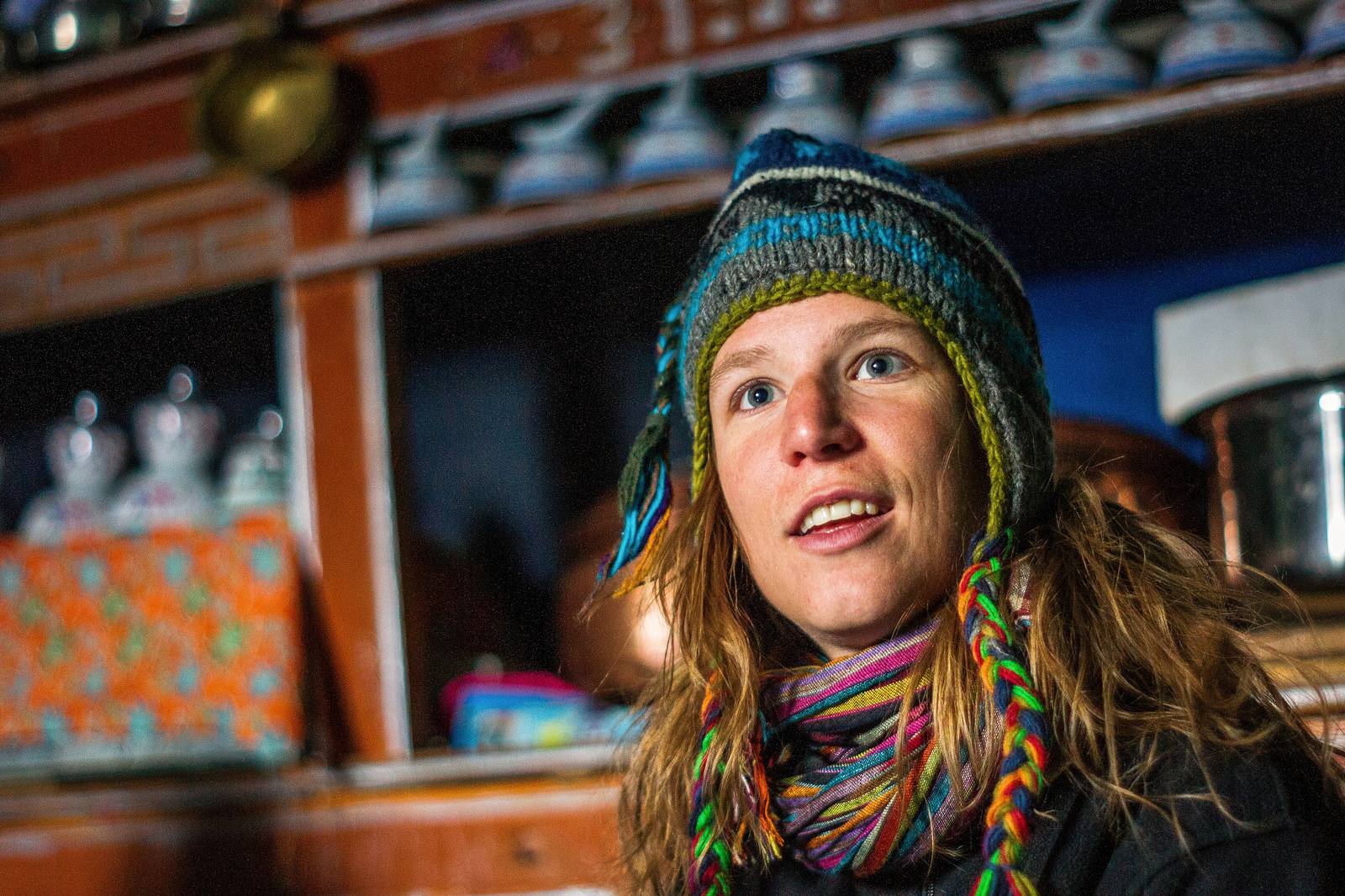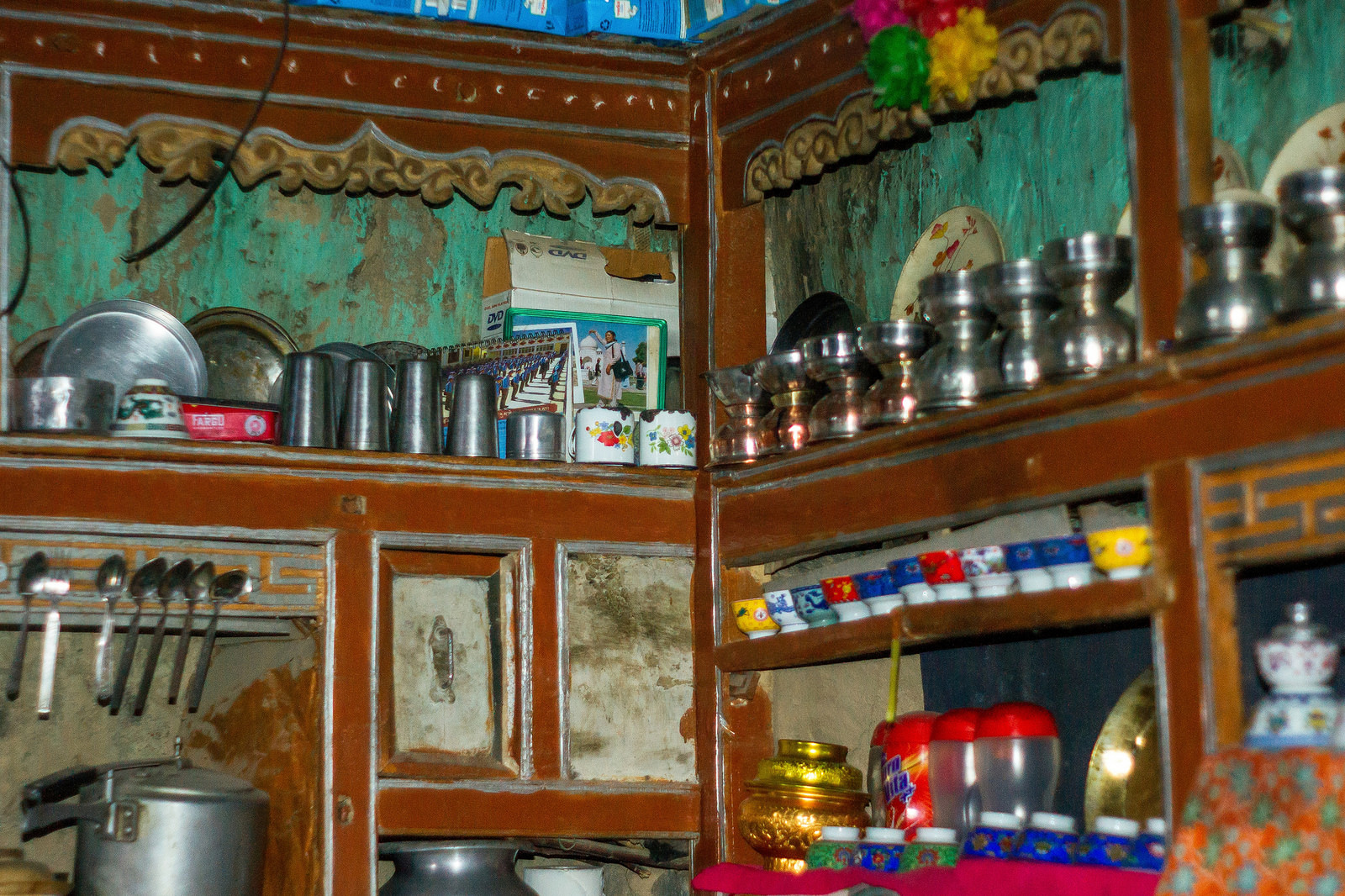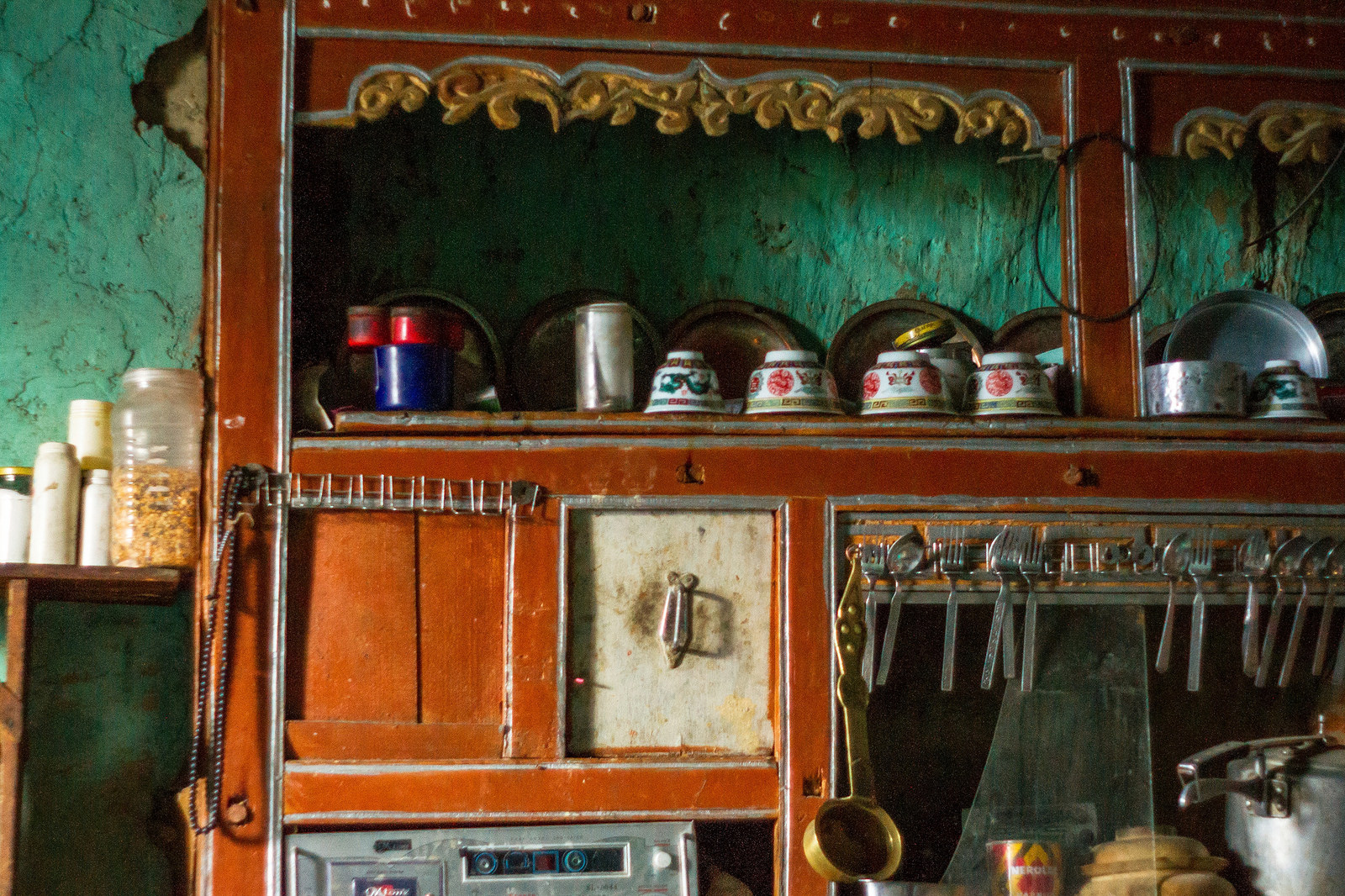 We had one big room to sleep 🙂