Niedawno miałem okazję wziąć udział w promocji firmy Saal Digital Polska i stworzyć fotoobraz z jednego z moich zdjęć.
Wybrałem zdjęcie wodospadu Pool of Siloam, które zrobiłem w Blue Mountains w Australii. Poniżej znajduje się zdjęcie w pliku jpg oraz prezentacja finalnego produktu.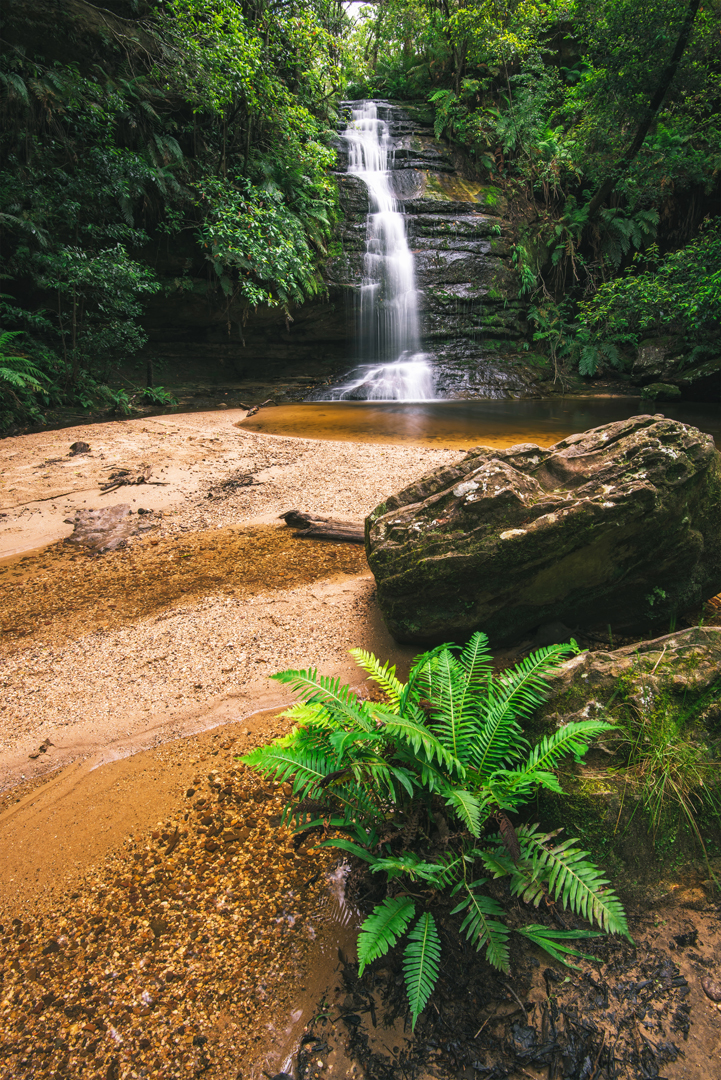 Obraz został zaprojektowany przy pomocy bardzo wygodnej w obsłudze aplikacji Saal Design.
Zdecydowałem się na reprodukcję na płótnie o rozmiarach 60cm x 40cm.
Zamówienie złożyłem w piątkowe popołudnie, a już we wtorek otrzymałem przesyłkę. Całość była bardzo dobrze zapakowana.
Kolory i kontrast bardzo dobrze oddają to co jest wyświetlane na moich skalibrowanych monitorach. Saal Digital Polska udostępnia na swojej stronie profile ICC, które ułatwiają zarządzanie kolorem podczas przygotowywania pliku.
Jakość wydruku jest doskonała, tak samo jak materiały z których wykonano obraz.
Zdecydowanie polecam i zachęcam do skorzystania z usług firmy Saal Digital Polska, naprawdę! 🙂